Talcum Powder Cancer Lawsuits Centralized as MDL in District of New Jersey
October 05, 2016
By: Austin Kirk
With women and families nationwide continuing to file talcum powder lawsuits against Johnson & Johnson, each raising similar claims that Johnson's Baby Powder or Shower-to-Shower body powder caused the development of ovarian cancer, the U.S. Judicial Panel on Multidistrict Litigation (JPML) has decided to centralize the cases before one federal judge in New Jersey for coordinated pretrial proceedings.
Following oral arguments last week, a transfer order (PDF) was issued yesterday, sending talcum powder cancer cases pending throughout the federal court system to the U.S. District Court for the District of New Jersey, where Judge Freda L. Wolfson will preside over coordinated discovery and bellwether trials.
There are currently about four dozen Johnson's Baby Powder lawsuits and Shower-to-Shower lawsuits pending various different U.S. District Courts nationwide.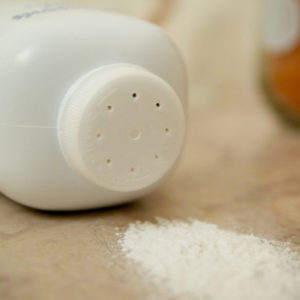 Centralizing the talcum powder litigation before one judge for coordinated proceedings is designed to reduce duplicative discovery into common issues in the cases, avoid conflicting pretrial rulings from different Courts and to serve the convenience of the parties, witnesses and the judicial system.
"The majority of the actions are personal injury or wrongful death actions brought by plaintiffs who allege that they or their decedents developed ovarian or uterine cancer following perineal application of Johnson & Johnson's talcum powder products (namely, Johnson's Baby Powder and Shower to Shower body powder)," the JPML ruling states. "All the actions involve factual questions relating to the risk of cancer posed by talc and talc-based body powders, whether the defendants knew or should have known of this alleged risk, and whether defendants provided adequate instructions and warnings with respect to the products. These common factual issues are sufficiently complex to merit centralized treatment."
As talcum powder cancer lawyers continue to review and file cases over the coming months and years, it is ultimately expected that hundreds, if not thousands, of complaints will be consolidated in the federal MDL, or multidistrict litigation.
In addition to cases pending in the federal court system, about 2,000 claims have already been filed at the state court level, with most pending in St. Louis, Missouri.
So far this year, at least two cases have gone to trial in St. Louis over Johnson & Johnson's failure to warn about the cancer risk with talcum powder. Each of those trials resulted in a multi-million dollar damage award due to the failure to provide appropriate talcum powder warnings for women.
Evidence presented at recent trials included company documents that suggested Johnson & Johnson was aware of the potential link between talcum powder and ovarian cancer since the 1970s. However, even as recently as 1992, some documents indicate that the company specifically targeted sales towards women who were high users of talcum powder, without ever warning them of the possible cancer risks.
If talcum powder cancer settlements are not reached by Johnson & Johnson following additional bellwether trials or the coordinated proceedings in the federal MDL, it is possible that large numbers of cases may be remanded back to U.S. District Courts nationwide for individual trial dates.
"*" indicates required fields