Lawsuit Over Asbestos Exposure from Talcum Powder Results in $13M Verdict
May 01, 2015
By: Irvin Jackson
A Los Angeles jury has ordered Colgate-Palmolive to pay $12.4 million to a woman who was diagnosed with mesothelioma following exposure to asbestos contained in the company's talcum powder.
The verdict came after two hours of deliberations over a complaint filed by Judith Winkel in the Los Angeles Superior Court, involving claims that asbestos contained in Cashmere Bouquet talc powder caused her to develop a rare and often fatal form of cancer known as mesothelioma, which is only known to be caused by exposure to asbestos.
While the jury was going to be asked to consider awarding additional punitive damages, which could have added millions more to the verdict, the company agreed to settle the mesothelioma lawsuit with the plaintiff out of court. However, the company did not admit to any wrongdoing.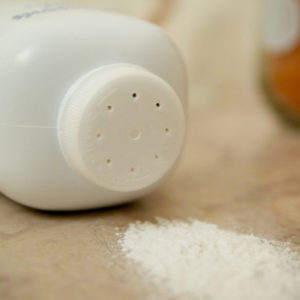 The verdict comes amid increasing concerns over the safety of talcum powder products, which have been used as baby powder and general body powder for decades. Recent studies have linked use of the products to a potential risk of ovarian cancer, as well as a potential risk of asbestos exposure.
In October, a study published in the International Journal of Occupational and Environmental Health found that an unnamed, but popular, brand of talcum powder may release inhalable asbestos fibers, which may have caused the death of at least one unidentified woman due to mesothelioma.
Mesothelioma lawsuits have been filed against various manufacturers of asbestos-containing products over the past few decades, alleging that inadequate warnings were provided about the potential health risks associated with exposure to asbestos.
Given the long latency period between exposure to asbestos and diagnosis of mesothelioma, most individuals do not discover that they have the disease until decades after last exposure. In addition, the cancer is usually at a very advanced stage when a diagnosis is made, resulting in a very short life-expectancy with mesothelioma.
Over the past year, a growing number of other talcum powder lawsuits have been filed on behalf of women diagnosed with ovarian cancer, alleging that manufacturers failed to warn about the risks associated with use of the product for feminine hygiene purposes.
Talcum Powder Ovarian Cancer Concerns
Although talcum powder is most commonly associated with use on babies, as a means of soothing skin and preventing diaper rash, baby powder and other talcum body powders are also widely used by adult women for general hygiene purposes.
Application of the body powder to the female genitals has been associated with a potential risk of ovarian cancer, as it may migrate through the vagina to the uterus, fallopian tubes and ovaries. Several studies have found evidence of talc within some ovarian tumors among long-time users of the products.
In June 2013, a study published in the medical journal Cancer Prevention Research indicated that women who used genital powder containing talc may face a 20% to 30% higher risk of ovarian cancer than those who do not.
While the overall risk remains small, women have expressed concerns about why further research has not been done by the manufacturers and why warnings are still not provided by manufacturers about the possible health risks.
The only warnings provided with popular talcum powder products like Johnson's Baby Powder indicate that users should avoid contact with the eyes and keep the powder away from the faces of children to avoid inhalation.
Dozens of Johnson's Baby Powder lawsuits and Shower-to-Shower Body Powder lawsuits are now being pursued against Johnson & Johnson, all involving similar allegations that women may have avoided an ovarian cancer diagnosis if the manufacturer had provided warnings for consumers and the medical community.
In October 2013, a South Dakota jury found that sufficient evidence was presented during trial to establish a link between Johnson Shower-to-Shower body powder and ovarian cancer developed by a 56 year old woman who had used the product for several decades. During the trial, Harvard University's Daniel Cramer testified that he has been looking into the links between talc and ovarian cancer for 30 years, and suggested that talcum powder may cause 10,000 cases of ovarian cancer every year.
A Baby Powder class action lawsuit was filed in California in April 2014, seeking to force Johnson & Johnson to properly inform consumers about the potential health risks, including a significantly increased risk of ovarian cancer. Plaintiffs in that case allege that the manufacturer has known for decades about the risk of ovarian cancer, yet the only warnings indicate that users should avoid contact with eyes and keep the powder away from the faces of children to avoid inhalation.
"*" indicates required fields