Talcum Powder Case Ends in Mistrial After Controversial Supreme Court Ruling on State Court Litigation
June 20, 2017
By: Irvin Jackson
Mid-way through a state court talcum powder trial in St. Louis, a mistrial was declared based on a U.S. Supreme Court ruling yesterday, which may have widespread ramifications on the ability of consumers to pursue product liability lawsuits outside of the state where the manufacturer is based, or the state where the product was purchased and used.
The U.S. Supreme Court issued an opinion (PDF) on Monday, finding that the manufacturer of Plavix can not be sued in California state court by individuals who reside outside of the state, and did not purchase or consume the medication in California, since Bristol-Myers Squibb is incorporated in Delaware and headquartered in New York.
The immediate effect of the ruling means that hundreds of out-of-state plaintiffs who filed Plavix lawsuits in California state court, will likely see their cases dismissed. However, it will also likely have a wide-reaching impact on other state court litigation involving mass tort claims.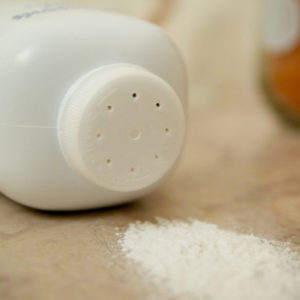 Shortly after the ruling was announced, a Missouri state court judge grant the mistrial in a bellwether trial was underway in St. Louis, which involved out-of-state plaintiffs who alleged that Johnson & Johnson failed to adequately warn that exposure to talcum powder for feminine hygiene purposes may lead to the development of ovarian cancer.
There are currently several thousand Baby Powder lawsuits and Shower-to-Shower lawsuits pending against Johnson & Johnson in Missouri, many involving women who purchased and used the talcum powder products outside of the state. The decision to grant a mistrial raises questions about the future of those Missouri state court claims, since Johnson & Johnson is not headquartered in the state.
Several prior verdicts, in which juries ordered Johnson & Johnson to pay massive damage awards as a result of the failure to warn about the ovarian cancer risk may also be in jeopardy as a result of the U.S. Supreme Court decision.
Missouri, California and several other states have previously allowed non-resident plaintiffs to file claims in their state court system, finding that if a company does business in their state, it is enough of a connection to allow a plaintiff to file a complaint in that state, regardless of where that plaintiff is from or where the company is located.
In an 8-1 opinion, Supreme Court Justice Samuel Alito wrote for the majority that allowing such nonresidents' claims would violate the due process clause. While concerns have been expressed that such a ruling would severely restrict the ability of consumers to consolidate claims and pool resources against powerful multi-billion dollar companies, Judge Alito indicated that those fears are overblown.
"Our straightforward application in this case of settled principles of personal jurisdiction will not result in the parade of horribles that respondents conjure up," he wrote. "Our decision does not prevent the California and out-of-state plaintiffs from joining together in a consolidated action in the States that have general jurisdiction over (Bristol-Myers Squibb)."
Justice Alito also noted that multiple plaintiffs could band together and file in their home states, where they would still have standing.
The consequences of the ruling will be substantial, and the full extent of the impact will likely be the subject of much debate in state courts over the coming months.
"*" indicates required fields