Talcum Powder Cancer Lawsuits Filed By More Than 4,000 Plaintiffs Nationwide
April 06, 2017
By: Irvin Jackson
According to a recent court filing, Johnson & Johnson now faces talcum powder lawsuits brought by more than 4,000 plaintiffs nationwide, with most involving allegations that years of using Johnson's Baby Powder or Shower-to-Shower caused adult women to develop ovarian cancer.
While the number of complaints filed in state and federal courts nationwide continues to mount, a number of juries have returned massive verdicts over the past year, after finding that the manufacturer knew or should have known about the link between talc and cancer, yet withheld warnings and information.
The latest trial is scheduled to begin next week, involving a complaint filed by 61 year old Lois Slemp, of Virginia, who indicates she used Johnson & Johnson talc products for more than 40 years prior to her ovarian cancer diagnosis.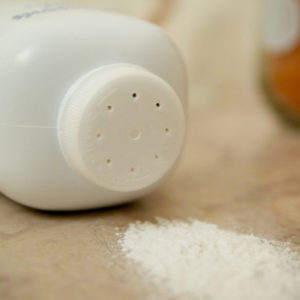 In a joint report (PDF) filed late last month by parties involved in the consolidated federal litigation, an update was provided about the number of cases currently pending nationwide.
There are just over 200 talcum powder cases that will be included in a federal multidistrict litigation (MDL), which was just established October 2016. However, those complaints include more than 2,000 individual plaintiffs nationwide, as many of the complaints were removed from state courts that involve multiple individuals on each case.
In addition to the federal litigation, there are large dockets of Johnson's Baby Powder lawsuits and Shower-to-Shower lawsuits pending in various state courts. According to the report, there are currently cases pending in Missouri that include 1,411 plaintiffs; in California with 472 plaintiffs; in Delaware with about 96 plaintiffs; in New Jersey with 201 plaintiffs and a handful of other states with fewer claims.
Each of the complaints raise similar allegations, indicating that talc contained in the products may migrate through the vagina and increase the risk of ovarian cancer. Although plaintiffs point to studies and evidence that suggest Johnson & Johnson knew about the risk, the manufacturer continued to push use of talcum powder among adult women for "personal freshness."
At least three state court cases in Missouri went to trial last year, with verdicts of $70 million returned in November 2016, $55 million in May 2016 and $72 million in February 2016. Each of those cases included massive awards of punitive damages, designed to punish the manufacturer for failing to warn women about the risks associated with talcum powder.
Despite the mounting litigation and large verdicts, Johnson & Johnson has refused to negotiate talcum powder cancer settlements so far, indicating that it will continue to defend claims in courts nationwide.
"*" indicates required fields