Tampons, Other Feminine Hygiene Products May Be A Source of Volatile Organic Compounds: Study
September 23, 2021
By: Martha Garcia
The findings of a new study suggests tampons and other feminine hygiene products may cause levels of volatile organic compounds to circulate in a woman's body, leading researchers to call for further studies into the potential health side effects.
The report was published this month in the Journal of Women's Health, indicating detectable levels of volatile organic compounds were found in the urine of women who used tampons during their periods, but not in women who used menstrual pads.
Volatile organic compounds or VOCs, are detected in feminine hygiene products, especially tampons and sanitary pads. But not much is known about whether feminine hygiene products contribute to VOC exposure in women, which can have negative health side effects.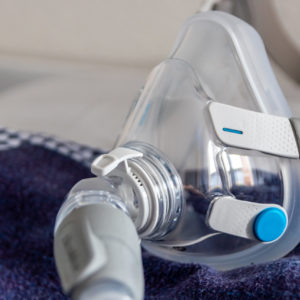 Did You Know?
Millions of Philips CPAP Machines Recalled
Philips DreamStation, CPAP and BiPAP machines sold in recent years may pose a risk of cancer, lung damage and other injuries.
Learn More
Researchers from the University of Michigan measured urinary concentrations of 98 VOCs in 25 reproductive-aged women in this new study, conducting 100 repeated measurements between October 2018 and February 2019. Samples included the first morning urine collected four times for each woman during one menstrual cycle as well as other urinary samples throughout the rest of the month.
Overall, 36 VOCs were detected in the urine samples. After adjusting for other factors, the data indicated tampon users had significantly higher concentrations of the VOCs 2-butanone and methyl isobutyl ketone, compared with pad users.
Higher n-nonane, benzene and toluene detected in menstrual products were linked with higher urinary concentrations in women.
Researchers did not see a statistically significant variation in VOC concentrations across the menstrual cycle, meaning levels did not vary much during menstruation and during the rest of the month.
VOC Health Concerns
VOCs include chemicals from a wide variety of products, ranging from household products, personal care products, as well as paints, adhesives, gasoline, and building materials. They are common environmental contaminants.
Exposure to the chemicals has been linked to developmental, reproductive, neurologic, immunologic, and carcinogenic effects in animals and humans. Researchers used data from 2001 to 2004 and found a significant and positive association between the frequency of vaginal douching and whole blood concentrations of 1,4-dichlorobenzene in women 20 to 49 years of age.
Some VOCs are listed on the Agency for Toxic Substances and Disease Registry Substance Priority List because of their known or suspected toxicity and potential threat to human health.
In 2014, the consumer group Women's Voices for Earth found menstrual pads contained three VOCs, including styrene, chloromethane, and chloroform.
Researchers also tested feminine hygiene products sold in the US market, including tampons, pads, powders, sprays, and wipes, and found toxic VOCs contained in the products. VOCs found included benzene, n-heptane, and 1,4-dioxane.
More than $3 billion is spent per year on feminine hygiene products in the United States. The most popular products are tampons and pads and are used by 70 to 85% of women. The products are intended for use on vaginal and vulvar tissues, which are highly permeable and easily absorb chemicals. The products are marketed and sold with no data identifying their ingredients or potential risks.
Researchers indicate a larger, more comprehensive study including more women is necessary to confirm results and evaluate any clinical or health implications.
"*" indicates required fields