Tanning Beds Increase Risk of Melanoma, Other Skin Cancer: Studies
July 25, 2012
By: Ricky Allen
A European study estimates that one in every 20 cases of melanoma, the most lethal form of skin cancer, is caused by the use of a tanning bed. The researchers also found that the younger someone starts tanning, the higher their risk of melanoma becomes. 
About 3,400 people a year develop melanoma in 18 European countries due to tanning beds, according to research published in the British Medical Journal.
The study comes amid increasing concerns about the risks associated with tanning beds, and another report by U.S. researchers found that women who tanned appear to have the strongest risk of developing a less lethal form of skin cancer.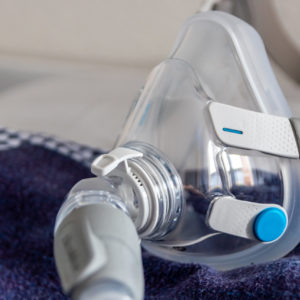 Did You Know?
Millions of Philips CPAP Machines Recalled
Philips DreamStation, CPAP and BiPAP machines sold in recent years may pose a risk of cancer, lung damage and other injuries.
Learn More
The European findings were based on an analysis of 27 studies on skin cancer and sunbed use conducted between 1981 and 2012 in Britain, France, Germany and other countries. The researchers found that 5.4% of the 64,000 new cases of melanoma reported in Europe each year were due to tanning bed use and that the risk was raised by 87% if someone starts using tanning beds before they are 35 years old.
"Indoor tanning has a plethora of negative health effects, many of which are involved in cancerous processes. The impact of this trend on incidence of skin cancer is of concern, mainly because of cutaneous malignant melanoma, a cancer of poor prognosis when diagnosed at an advanced stage," researchers stated.
According to other findings published by Harvard researchers in the Journal of Clinical Oncology, the more women use tanning beds the more likely their chances of being diagnosed with skin cancer, especially basal cell carcinoma (BCC). In this 20-year study of female nurses, women were also at higher risk of squamous cell carcinoma and melanoma, which can be fatal, the report states.
Similar findings were published last December in the Journal of the American Academy of Dermatology, which indicated that indoor tanning was associated with a 69% increase of BCC cancer risk, with the strongest associations among women who tanned.  
According to a report by the World Health Organization in July 2009, the use of tanning beds before the age of 30 may increase the risk of skin cancer by 75%. As a result of that study, WHO reclassified ultraviolet radiation from tanning beds as a definite carcinogen. Previously, they were considered "probable" carcinogens.
In March 2010, independent advisors to the FDA recommended to either ban tanning beds for everyone under the age of 18, or require parental consent. The recommendations were aimed to protect children and teens from UV radiation exposure and the heightened risk of skin cancer from tanning beds. Currently, the FDA barely regulates indoor tanning facilities, classifying the ultraviolet radiation emitting beds as Class 1 medical devices; the same category as bandages and tongue depressors.
In a consumer update, Sharon Miller, an FDA scientist and international expert on UV radiation and tanning said, "Although some people think that a tan gives them a 'healthy' glow, any tan is a sign of skin damage."
"*" indicates required fields