Despite Cancer Risks, Tanning Salons Outnumber McDonalds in Florida
January 03, 2014
By: Irvin Jackson
A new study highlights how young women and the tanning industry seem to be ignoring warnings about the risk of skin cancer associated with indoor tanning, with the popularity of tanning salons continuing to grow.  
In a research letter published in the medical journal JAMA Dermatology, researchers from the University of Miami indicate that the number of indoor tanning salons in Florida now outnumber McDonald's restaurants in the state.
"Commercial tanning beds have been available for cosmetic use for many decades, and current estimates suggest that 1 million people use tanning beds daily, despite their placement in the highest cancer risk category and use being restricted in many states," the researchers wrote. "Indoor tanning is linked to melanoma and nonmelanoma skin cancer development, especially with use before age 35 years. Because indoor tanning use is associated with increased morbidity and mortality, the availability of devices to certain demographics may have significant public health consequences."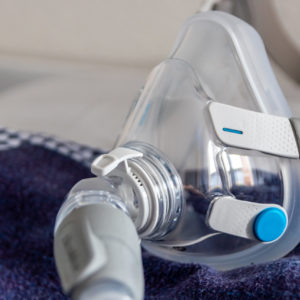 Did You Know?
Millions of Philips CPAP Machines Recalled
Philips DreamStation, CPAP and BiPAP machines sold in recent years may pose a risk of cancer, lung damage and other injuries.
Learn More
The main demographic of concern is young, Caucasian women and girls. According to the researchers, as many as 40% of teen girls use indoor tanning salons, the vast majority of them Caucasian.
Researchers looked at how facilities that provided indoor tanning were classified, and found that there were many more indoor tanning facilities than originally anticipated. In numerous cases, the tanning took place at facilities designated for other activities.
Overall, the state of Florida has at least 1,261 businesses that provide indoor tanning. However, only 498 of them are listed as tanning salons. Tanning services were also provided at 288 beauty parlors, 274 fitness centers, 94 residential locations, 86 spas or massage parlors, and 21 other types of businesses.
By comparison, there are only 868 McDonald's restaurants, known for their nationwide ubiquity, in the entire state.
"Florida has the second highest incidence of melanoma in the country and does not restrict tanning device use by age," the researchers noted. "Melanoma is the most lethal skin cancer, and its incidence in young women and girls has recently more than doubled. Our group previously reported geographic clustering of late-stage melanoma cases in Miami Dade County, and whether a causal relationship exists may warrant further evaluation and stringent regulations."
Other States, Feds Crack Down on Tanning
Amid increasing concerns about the cancer risks associated with indoor tanning, several states have already taken steps toward regulating use of the facilities, with some states restricting use for those under the age of 18.
The tanning bed industry has fought against new regulations and restrictions, even as study after study linked indoor tanning, particularly among young, white females, to increased skin cancer risk. New Jersey, California and Vermont now all ban the use of tanning beds by minors, and 30 states have some form of restriction on their use.
The FDA reports that the American Academy of Dermatology estimates that there is a 75% increased risk of melanoma, an often deadly form of skin cancer, for people who use tanning beds. That risk increases every time they tan.
Concerns over indoor tanning came to the forefront following a report by the World Health Organization in July 2009, which determined that ultraviolet radiation from tanning beds was a definite carcinogen.
Approximately 70,000 Americans are diagnosed with melanoma each year, causing nearly 9,000 deaths annually. Another 170,000 cases of non-melanoma skin cancer are found each year, linked directly to indoor tanning bed use.
In addition, the FDA has put forward a proposed rule that would reclassify tanning beds and similar products as a larger category called sunlamps. That category would be changed from low risk medical devices to moderate risk medical devices. This would force new tanning bed designs to go through an approval process and would require tanning beds to carry label warnings contraindicating them for use by children under the age of 18 and warning that they could increase the risk of skin cancer.
"*" indicates required fields