Tardive Dyskinesia Risk From Newer Antispychotics Similar to Older Drugs: Study
May 06, 2010
By: Staff Writers
The findings of a new study suggest that the risk of the muscular movement disorder tardive dyskinesia is no greater with newer atypical antipsychotics than it is with older drugs. 
The tardive dyskinesia study, published late last month by the National Institutes of Health, found that the rate of users of atypical antipsychotics, such as Seroquel, Risperdal and Zyprexa, who contracted tardive dyskinesia (TD) was little different from studies conducted in the 1980s on TD's link to conventional atypical antipsychotics.
In a cohort study involving 352 psychiatric patients, researchers looked at the rate of the development of TD every six months over a period of four years. They found, contrary to the findings of some previous studies, that the rate of the onset of TD was about the same whether the patient was using conventional antipsychotics, or more traditional ones. Researchers said that previous studies were not primarily focused on TD.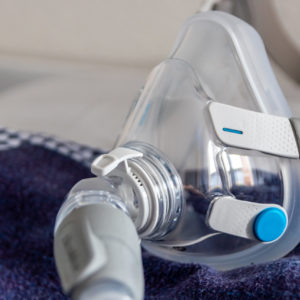 Did You Know?
Millions of Philips CPAP Machines Recalled
Philips DreamStation, CPAP and BiPAP machines sold in recent years may pose a risk of cancer, lung damage and other injuries.
Learn More
Tardive dyskinesia is a neurological movement disorder that causes repetitive and involuntary movements of the lower face and limbs. Symptoms can include grimacing, chewing, smacking of lips, rapid eye movements and impaired finger movements. There is no known effective treatment of the disorder, and involuntary movements can become permanent, persisting after use of the drug has stopped.
The condition has become a focal point in a number of recent lawsuits over Reglan, a heartburn drug which has been linked to an increased tardive dyskinesia risk when taken for long periods of time. The complaints involve allegations that the manufacturers of Reglan and generic metoclopramide failed to adequately investigate and study the drug or warn about the potential risk of tardive dyskinesia from Reglan side effects.
Sam

September 19, 2010 at 10:34 pm

i got TD from this medicine is it to late for me to take legal action?

Mom

September 12, 2010 at 3:33 am

WHAT? So....who funded *this* study? So...when the FDA sent out a warning letter to AZ in July, 2010 specifically referring to AZ downplaying the very real possibility of Tardive Dyskinesia (esp. with children and the elderly and for a shorter amount of time on a lower dose)....that was all....par for the course????? BS, I say.
"*" indicates required fields