Better Warnings About Link Between Vaping, THC And Lung Injury Risks Needed For Youths: Study
July 09, 2020
By: Martha Garcia
Teens who suffered vaping lung injuries were more likely to use THC containing products from illegal sources than adults who also suffered lung injuries, according to the findings of a new report which highlights the need for better warnings about problems associated with vaping and THC e-cigarette products.
Researchers with the U.S. Centers for Disease Control and Prevention (CDC) indicate in a new study that public health professionals should make a concerted effort to warn teens about the risk of EVALI (e-cigarette, or vaping, product use-associated lung injury) associated with products containing tetrahydrocannabinol (THC); especially if obtained from informal sources.
The findings were published in the journal JAMA Pediatrics, involving a cross-sectional study of more than 2,100 patients. They used national surveillance data obtained from the Centers for Disease Control and Prevention (CDC) during the 2019 e-cigarette, or vaping, product use-associated lung injury (EVALI) outbreak.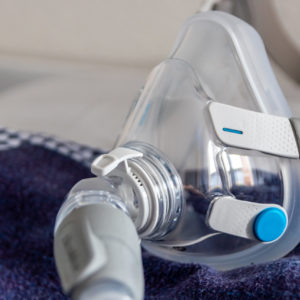 Did You Know?
Millions of Philips CPAP Machines Recalled
Philips DreamStation, CPAP and BiPAP machines sold in recent years may pose a risk of cancer, lung damage and other injuries.
Learn More
Researchers compared the differences between 360 hospitalized or deceased adolescents with EVALI, or vaping lung disease, to 859 young adults and 936 adults with EVALI.
According to their findings, teens with vaping lung disease were more likely than adults to report the use of illegally sourced e-cigarette or vaping products that contain THC. In addition, nearly 90% of teens who developed the vaping lung disease used THC containing e-cigarettes.
Furthermore, more than 96% of those teens said they got their THC vapes from illegal sources. About half said they obtained nicotine containing vapes from illegal or informal sources.
Comparatively, only about 75% of adults who developed vaping lung disease received their THC containing vapes from illegal sources and about 25% of adults got their nicotine containing e-cigarettes from informal sources.
Teens are also more likely to suffer from other health conditions, such as asthma or attention-deficit hyperactivity disorder (ADHD), which may also play a factor in their higher rate of lung injury, the researchers noted.
Younger users who suffered lung injuries were more than four times likely to have ADHD, the CDC researchers found. This may suggest some teens are attempting to self-medicate certain symptoms they may experience, leading them to informal sources of nicotine and THC that may contain harmful ingredients.
Among teens who contracted EVALI, researchers also found they were more likely to have asthma, gastrointestinal and constitutional symptoms than adults who contracted the disease.
Vaping Lung Injury Outbreak
The EVALI outbreak began in mid-2019 when doctors began reporting seeing patients, often young, with serious lung illness or injury after using vapes. Ultimately, the outbreak resulted in at least 3,000 hospitalizations and more than 60 deaths before the CDC stopped officially tracking the problem in February.
As investigations continued, and thousands of people became sick, officials determined THC-containing e-cigarettes were one primary source of the illness. Another source pointed to both tobacco and THC containing vapes which also contained vitamin E acetate as an additive.
More recently, as the coronavirus pandemic worsened and included patients experiencing respiratory symptoms, some patients who have the vaping lung disease are being mistakenly diagnosed with COVID-19.
"Public health and clinical professionals should continue to provide information to adolescents about the association between EVALI and THC-containing e-cigarette or vaping product use, especially those products obtained through informal sources, and that the use of any e-cigarette or vaping product is unsafe," the CDC researchers concluded. "Compared with adults, it appears that adolescents with EVALI more frequently have a history of asthma and mental, emotional, or behavioral disorders, such as attention-deficit/hyperactivity disorder, and report nonspecific problems, including gastrointestinal and constitutional symptoms; therefore, obtaining a confidential substance use history that includes e-cigarette or vaping product use is recommended."
"*" indicates required fields