Teens Use Self-Delusion to Justify Tanning: Report
June 25, 2012
By: Ricky Allen
Despite growing concerns about the risk of skin cancer associated with indoor tanning, a new report suggests that teens are still not taking the dangers too seriously, often rationalizing that "everything causes cancer."
In a research letter published this month in the medical journal Archives of Dermatology, researchers from the Memorial Sloan-Kettering Cancer Center found many teens continue to be dismissive of recent tanning bed cancer warnings.
The findings come as some state and federal lawmakers are pushing for bans on tanning bed use by minors, who may face the greatest risk of dangerous skin cancers, such as melanoma.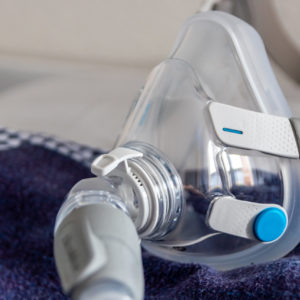 Did You Know?
Millions of Philips CPAP Machines Recalled
Philips DreamStation, CPAP and BiPAP machines sold in recent years may pose a risk of cancer, lung damage and other injuries.
Learn More
The researchers questioned between 500-600 university students about their feelings towards tannings. Some of the top responses included:
59 percent agreed with the statement "Tanning bed use can make me ill, but everything causes cancer these days."
53 percent agreed with the statement "Tanning bed use is no more risky than lots of other things that people do."
52 percent believed it is just as dangerous to walk across the street
48 percent feel that they would have to use tanning beds a lot more frequently than they already do.
31 percent felt that if tanning beds were bad for you, the government would have banned them.
27 percent believe that more skin cancer is caused by frequent sunburns and family history than tanning bed use.
The findings seem to confirm a recent CDC report that highlighted how young, white women often do not actually understand the risks of tanning beds. The responses appear to make the dangers of tanning relative, comparing it to daily activity.
Concerns over the cancer risk with tanning has increased in recent years, after the World Health Organization (WHO) reclassified tanning beds as a dangerous form of cancer-causing radiation in 2009, noting that tanning before age 30 increases the risk of melanoma by 75%.
Melanoma is the deadliest form of skin cancer because it may spread to other parts of the body (metastasize) and cause serious illness and death. About 50,000 new cases of melanoma are diagnosed in the United States every year.
On their website WHO states, "Exposure to UV, either naturally from the sun or from artificial sources such as sunlamps, is a known risk factor for skin cancer… Additional exposure to UV from sunbeds is likely to enhance the well-known detrimental consequences of excessive solar UV exposure. There is no evidence to suggest that UV exposure from any type of sunbed is less harmful than UV exposure from the sun."
This year, according to the National Cancer Institute, there have been more than 76,000 cases already reported and more than 9,000 deaths.
The safety of indoor tanning was pushed to the forefront earlier this year, when news about Patricia Krentcil's tanning practices went viral.  Krentcil, who is a mother from New Jersey, was accused of allowing her 5-year-old daughter to use a tanning booth.  She was later arrested and charged with second-degree child endangerment.  She has denied the allegations.
In response to the mounting concerns, many government and regulatory bodies across the United States are taking steps to reduce the practice of tanning amongst children and young adults.
NY State Senate and Assembly has approved legislation that would prohibit teenagers 16 and younger from indoor ultraviolet tanning devices. New York currently bars indoor tanning for children under 14, but allows 14- to 17-year-olds indoor tanning with parental permission. The ban will become law 30 days after Governor Andrew Cuomo signs the bill. There is still a parental consent component that applies to those 17 years of age who wish to tan indoors.
California is the only state that bans the use of tanning beds for all minors under 18, and at least 31 states and a few counties restrict some minors, according to the National Conference of State Legislatures.
Other areas, such as Chicago, are also putting tanning bans in place. This month, the Chicago City Council approved an ordinance banning people younger than 18 from using tanning beds. There has been vocal opposition from the tanning industry, accusing the government of attacking their trade and causing a drop in their profits during the summertime.
In response to the recent bans, the Indoor Tanning Association has spoken out and suggested that parents should be allowed to decide whether their teenage children can use tanning booths.
"The industry strongly supports parental consent which is already the law in New Jersey and other states," said the Indoor Tanning Association in a recent press release (DOC). "However, it is a very slippery slope when government starts taking away the right to make very basic parenting decisions such as this.  Is the next step to ban teens from sun bathing at public beaches and pools?"
"*" indicates required fields