Studies Find Link Between Testosterone and Colon Cancer, But No Ties To Prostate Cancer
December 12, 2014
By: Irvin Jackson
Two new studies may provide further information on the potential link between side effects of testosterone and different forms of cancer, with one suggesting that testosterone levels may influence the colon cancer risk and researchers in another indicating that they were unable to find any connection between use of testosterone drugs and a risk of prostate cancer. 
In a study published last month in the Proceedings of the National Academy of Sciences, researchers from the University of Missouri found that testosterone may be a contributing factor in the development of colon cancer, potentially explaining why men may be more likely to develop colon cancer than women.
Researchers looked at a group of male rats, removing testosterone in group and seeing a corresponding drop in the rate of colon cancer. When testosterone was given back to the rats, the rates of colon cancer returned to normal levels.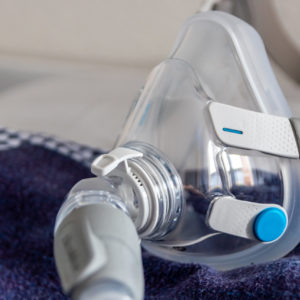 Did You Know?
Millions of Philips CPAP Machines Recalled
Philips DreamStation, CPAP and BiPAP machines sold in recent years may pose a risk of cancer, lung damage and other injuries.
Learn More
"Previously, scientists believed that female hormones may have lent some sort of protection against tumor susceptibility," according to James Amos-Landgraf, lead researcher and an assistant professor of veterinary pathobiology. "However, by showing that removing testosterone from rats leads to a drastic decrease in colon cancer susceptibility, it appears that male hormones may actually contribute to colon tumor growth rather than female hormones being protective."
The study raises questions as to what effect adding testosterone through the use of popular Low-T drugs may have on colon cancer rates, though researchers were looking at natural levels of testosterone in the study.
In a separate study published in the January issue of The Journal of Urology, German researchers from the Centre for Reproductive Medicine and Andrology specifically looked at the side effects of testosterone drugs and the potential risk of prostate cancer.
Prior research on the link between testosterone and prostate cancer have produced conflicting results, with some findings suggesting there is a connection and others failing to find a link.
In this latest study, researchers looked at data on three parallel, prospective, registry studies that involved more than 1,000 men with hypogonadism who received testosterone therapy, indicating that they were unable to find any connection between use of the medications and prostate cancer. However, most of the researchers declared financial ties to companies that manufactured testosterone drugs, and there was no control group for their study.
Despite the limitations, the findings support some other research released earlier this year. In a study published in the Journal of Sexual Medicine, researchers found no link between testosterone use and the risk of patients dying from prostate cancer. Another, presented by German researchers at a symposium in March could find no link between prostate cancer and testosterone drug use.
In contrast to those findings, researchers from the University of Illinois at Chicago published a study in the medical journal Endocrinology in September 2014, which warned that testosterone appeared to increase the risk of prostate tumors and enhanced problems caused by other prostate cancer-causing agents.
Testosterone Health Concerns
The research on the potential link between testosterone and cancer come amid continuing concerns about other health risks associated with low T drugs, such as Androgel, Axiron, Testim and others, which have grown to generate more than $2 billion in annual sales.
At the beginning of this years, concerns emerged about the potential heart risks with testosterone drugs, following the publication of studies that suggested certain users may be more likely to suffer a heart attack, stroke, blood clots or sudden death.
In November 2013, a study published in the Journal of the American Medical Association (JAMA) found that older men who began taking testosterone drugs following coronary angiography were more likely to suffer cardiovascular events.
That study was followed by additional research published in the medical journal PLoSOne in January 2014, which found that side effects of testosterone drugs may double the risk of heart attacks for men over the age of 65, regardless of their prior health condition, as well as double the risk for younger men with a prior history of heart disease.
An FDA advisory panel met in September to evaluate the link between testosterone drugs and cardiovascular risks, determining that available information is insufficient to clarify the connection and recommending that drug manufacturers be ordered to conduct additional studies. The panel also recommended that use of testosterone drugs be limited to men with a true medical need, urging doctors to avoid prescriptions for so-called "life-style" uses.
Testosterone Lawsuits
In recent months, a growing number of Androgel lawsuits, Testim lawsuits, Axiron lawsuits and other testosterone drug lawsuits have now been filed in courts throughout the U.S., alleging that manufacturers placed their desire for profits before consumers safety by failing to adequately research the drugs or warn about the potential side effects.
In the federal court system, testosterone lawsuits filed in U.S. District Courts nationwide have been consolidated for pretrial proceedings, discovery and a series of early trial dates. The lawsuits are centralized as part of a federal Multidistrict Litigation (MDL), which is pending before U.S. District Judge U.S. District Judge Matthew Kennelly in the Northern District of Illinois.
The first Androgel trials are expected to begin in late 2016, which may help gauge how juries will respond to certain evidence and testimony that could be repeated throughout thousands of cases nationwide if testosterone settlements or another resolution for the litigation is not reached before then.
"*" indicates required fields