Testosterone Gel Side Effects Do Not Thicken Artery Walls Or Improve Quality of Life: Study
August 14, 2015
By: Irvin Jackson
The findings of a new study suggest that while testosterone replacement gels do not appear to increase the thickness of arterial walls for older men, the "low T" treatments also do not appear to actually help increase sexual function or improve their quality of life. 
In a study published this week in the Journal of the American Medical Association (JAMA), researchers from Harvard and a number of other medical schools looked at the effects of testosterone gel administration on older men over a period of three years.
Researchers conducted a clinical trial that involved more than 300 men over the age of 60 with low or low-normal testosterone levels. Half were given a testosterone gel treatment while the other half were given a placebo, which they were to use daily for three years.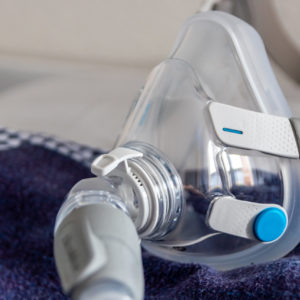 Did You Know?
Millions of Philips CPAP Machines Recalled
Philips DreamStation, CPAP and BiPAP machines sold in recent years may pose a risk of cancer, lung damage and other injuries.
Learn More
According to the findings, the rates of subclinical artheroscierosis progression, a thickening of arterial walls linked to heart-related problems, showed no significant difference between men given testosterone and those given a placebo. However, the researchers also saw no difference in sexual desire, sexual function scores, erectile function, and health-related quality of life.
The authors cautioned that the findings were not meant to look at whether side effects of testosterone caused heart problems, which several recent studies have suggested. Researchers indicated that the study would need to be much larger to evaluate the heart risks. Therefore, while the findings do not provide evidence that testosterone drugs would cause heart problems due to arterial wall thickening, the findings were not designed to rule out increasing concerns of testosterone heart attack risks.
Testosterone Gel Heart Risks
Testosterone replacement therapy has grown from a niche treatment to a $2 billion per year market, largely driven by aggressive marketing by manufacturers of testosterone gels, such as Androgel, Testim and others. However, concerns have emerged within the medical community following several recent studies that suggest certain men may face an increased risk of heart attack, stroke, pulmonary embolism, deep vein thrombosis and other injuries.
In November 2013, a study published in the Journal of the American Medical Association (JAMA) found that older men who began taking testosterone drugs following coronary angiography were more likely to suffer cardiovascular events, such as a heart attack, stroke or death.
That study was followed by additional research published in the medical journal PLoSOne in January 2014, which found that side effects of testosterone drugs may double the risk of heart attacks for men over the age of 65, regardless of their prior health condition, as well as double the risk for younger men with a prior history of heart disease.
In January 2015, another study published in the medical journal Pharmacotherapy found that first time testosterone users may be 40% more likely to have a heart attack when compared to men who did not use the drugs.
The FDA announced a warning label update for testosterone therapy in March 2015, indicating that new information would be added about the evidence of a link between testosterone drugs and heart problems. In addition, the agency indicated that use of testosterone therapy should be limited to men diagnosed with hypogonadism, which causes unnaturally low testosterone.
Doctors were encouraged not to prescribe testosterone drugs for so-called "life-style" reasons, such as addressing decreased energy levels or sexual drive experienced by most men as they get older.
Testosterone Therapy Lawsuits
A growing number of Androgel lawsuit, Testim lawsuits, Axiron lawsuit or other testosterone gel lawsuits are being filed against manufacturers of testosterone drugs, alleging that inadequate warnings have been provided about the risk of cardiovascular injuries.
There are currently more than 2,000 product liability lawsuits filed by men throughout the U.S. who have suffered a sudden heart attack, stroke, deep vein thrombosis or death while using the popular low T drugs.
All of the complaints involve similar allegations that drug makers manufactured the disease of "low T" through aggressive marketing, resulting in men using the prescription drugs when they had no real medical need. Plaintiffs claim that if the manufacturers had warned about the risk of testosterone health problems, severe and sometimes fatal injuries may have been avoided.
In the federal court system, the testosterone litigation has been centralized as part of an MDL, or Multidistrict Litigation, for coordinated pretrial proceedings.
A small group of Androgel cases are being prepared for trial. Known as "bellwether" cases, a series of six trials are scheduled to begin about one-per-month between October 2016 and April 2017, to help gauge how juries may respond to certain evidence and testimony that is likely to be offered throughout the litigation.
"*" indicates required fields