High Testosterone Levels Increases Risk of Enlarged Prostate: Study
May 21, 2015
By: Irvin Jackson
Amid continuing concerns about the potential side effects of testosterone drugs, a new study suggests that men who take supplements or products that boost testosterone levels may also face an increased risk of prostate enlargement. 
In the latest issue of the Journals of Gerontology: Medical Sciences, researchers from University of California Santa Barbara indicate that unnaturally high levels of testosterone, such as those seen among men taking drugs for Low T, could be causing prostate enlargement, also known as benign prostatic hyperplasia (BPH).
Researchers warn that the side effects of drugs such as AndroGel, Testim and Axiron may not be fully understood and may carry unknown risks.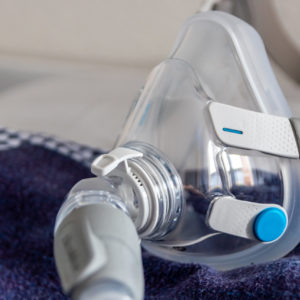 Did You Know?
Millions of Philips CPAP Machines Recalled
Philips DreamStation, CPAP and BiPAP machines sold in recent years may pose a risk of cancer, lung damage and other injuries.
Learn More
The study looked at the testosterone levels and prostate sizes of men in an isolated Bolivian tribe called the Tsimane. They found that the men there had relatively low levels of testosterone throughout their lives, and that they also had significantly smaller prostates and a reduced risk of BPH throughout their lives.
Researchers found that Tsimane men with higher levels of testosterone tended to have larger prostates. By comparison, about 90% of all men in the U.S. will experience prostate enlargement at some point in their lives, with 40% requiring medical treatment, the researchers said.
"Basically, these guys taking testosterone replacement therapies are entering themselves into an uncontrolled experiment," study co-author Benjamin Trumble said in a university press release. "And this happened to women with estrogen replacement therapy from the 1980s to the early 2000s. And then the Women's Health Initiative study came out and showed that all these women were putting themselves at risk for breast and other cancers."
Trumble said that other studies have shown a potential link between testosterone and prostate cancer as well.
The study's senior author, Michael Gurven, said American men needed to be cautious when trying to use testosterone drugs to combat the natural lowering of testosterone levels caused by aging.
"In American men, testosterone levels decrease with age. It's easy to look at that pattern and think, 'Well, if I want to reverse the aging process, I only need to return to the high levels of testosterone of my vigorous youth,'" said Gurgen, an anthropology professor and co-director of the Tsimane Health and Life History Project. "But there's probably a reason your body is producing less testosterone than it used to, and if you try to trick it and flood it with testosterone supplements, you may see some beneficial effects — people report feeling more energized, having a stronger libido — but at what cost?"
In addition to testosterone levels having an impact on the size of the prostate, the researchers also found that glucose levels also affected prostate size, suggesting that those with a high risk of diabetes also had a higher risk of prostate enlargement.
Testosterone Prostate Risks
Recent studies have resulted in conflicting evidence over the links between testosterone levels and prostate cancer. While some have seen no link at all, others have raised the possibility of a connection.
In October, a study was published in the Endocrine Society journal Endocrinology, indicating that testosterone increased the risk of prostate tumors and enhanced the detrimental effects of other prostate cancer-causing agents in experiments on rats. Researchers found a "very steep dose response" when rats were given both testosterone and the carcinogen N-nitroso-N-methylurea (MNU).
The Endocrine Society issued a press release highlighting the study, indicating that the findings present more evidence in support of restricting the use of testosterone drugs.
Last year the group issued new clinical guidelines highlighting the importance of prescribing the drugs to men with confirmed testosterone deficiency associated with hypogonadism or another medical condition, due to the potential health problems associated with testosterone drugs, which have been linked to an increased risk of heart attacks, strokes, blood clots and sudden death.
Testosterone Drug Heart Risks
The findings of this latest study come as debate over the potential heart risks with testosterone replacement therapy continues, as several recent studies have suggested that certain men may be more likely to experience a sudden heart attack, stroke, blood clot or death while using the popular low T drugs.
On March 3, the FDA issued a drug safety communication announcing that it was placing new warnings on all testosterone drugs, which indicate that there is evidence of a possible link between testosterone drug and heart problems. The agency also urged doctors not to prescribe testosterone to patients who had not been confirmed as having hypogonadism through serum testosterone blood tests.
The warning came after the publication of several studies that suggest certain men may be more likely to suffer testosterone heart problems after being placed on testosterone therapy. Those findings also raised questions about the widespread "off-label" use of TRT for so-called "lifestyle" reasons; to combat the natural effects of aging.
In November 2013, research published in the Journal of the American Medical Association (JAMA) found that older men who began taking testosterone drugs following coronary angiography were more likely to suffer cardiovascular events, such as a heart attack, stroke or death.
That study was followed by additional research published in the medical journal PLoSOne in January 2014, which found that side effects of testosterone drugs may double the risk of heart attacks for men over the age of 65, regardless of their prior health condition, as well as double the risk for younger men with a prior history of heart disease.
In January 2015, another study published in the medical journal Pharmacotherapy found that first time testosterone users may be 40% more likely to have a heart attack when compared to men who did not use the drugs.
Androgel, Testosterone Injury Lawsuits
Over the past year, a steadily growing number of men nationwide have filed an Androgel lawsuit, Testim lawsuits, Axiron lawsuit or other testosterone drug lawsuits after suffering a heart attack, stroke, pulmonary embolism, deep vein thrombosis or other injury allegedly caused by use of the drugs.
All of the complaints involve similar allegations that drug makers manufactured the disease of "low T" through aggressive marketing, resulting in men using the prescription drugs when they had no real medical need. Plaintiffs claim that if the manufacturers had warned about the risk of testosterone health problems, severe and sometimes fatal injuries may have been avoided.
In the federal court system, the testosterone litigation has been centralized as part of an MDL, or Multidistrict Litigation, for coordinated pretrial proceedings. A small group of Androgel cases are being prepared for trial. Known as "bellwether" cases, a series of six trials are scheduled to begin about one-per-month between October 2016 and April 2017, to help gauge how juries may respond to certain evidence and testimony that is likely to be offered throughout the litigation.
"*" indicates required fields