Texas Chemical Plant Fire Leads 1,000 Area Residents to Seek Medical Treatment
March 25, 2019
By: Irvin Jackson
About 1,000 residents in the Houston area have sought medical treatment following exposure to fumes from a chemical plant fire, which has released high levels of benzene and other toxic substances into the air over the past week.
The Intercontinental Terminals Co. chemical storage facility in Houston caught fire on March 17, and burned for four days, reigniting again on Friday. During the blaze, local residents were briefly ordered to shelter in place and school was cancelled due to the potentially dangerous levels of chemicals being released into the air, which included the known human carcinogen benzene.
Experts estimate the fire released more than nine million pounds of pollutants into the air, and benzene levels of 190.68 parts per billion were detected on Thursday. That amount exceeds the 180 parts per billion the Texas Commission on Environmental Quality considers to be the one-hour maximum safe exposure limit.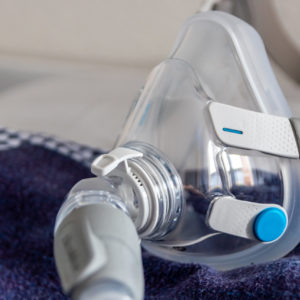 Did You Know?
Millions of Philips CPAP Machines Recalled
Philips DreamStation, CPAP and BiPAP machines sold in recent years may pose a risk of cancer, lung damage and other injuries.
Learn More
Since that time about 1,000 local residents have sought treatment at a temporary treatment center, with 15 transferred to local emergency rooms due to serious health concerns. Those seeking treatment complained of headaches, nausea, and breathing problems.
On March 21, the U.S. Chemical Safety Board (CSB) issued a statement announcing that it is investigating the fire.
"The U.S. Chemical Safety Board will investigate the recent fire at the Intercontinental Terminals Company (ITC) site in Deer Park, TX. CSB investigators will start interviews next week and plan to be on site for several days to document the scene and collect evidence," the statement indicates. "The massive fire, which began on March 17th, engulfed 11 above ground storage tanks containing a variety of hydrocarbons, resulting in multiple orders for community members to Shelter in Place."
Local agencies are continuing to monitor the air quality as problems at the site continue. In the aftermath of the fire, naphtha and other oil by-products have been left to pool on the ground amid ruined chemical tanks and evaporate into the air.
Benzene Leukemia Risks
Benzene is an industrial chemical that has been associated with the development of several fatal forms of cancer, leukemia and other conditions, such as AML, Chronic Myelogenous Leukemia (CML), Acute Lymphocytic Leukemia (ALL), Chronic Lymphocytic Leukemia (CLL), Hairy Cell Leukemia (HCL), Non-Hodgkin's Lymphoma, Multiple Myeloma, Myelodysplastic Syndrome (MDL), Myelofibrosis and Myeloid Metaplasia, Aplastic Anemia and Thrombocytopenic Purpura.
Heightened benzene levels released into the environment can cause a multitude of complications for those exposed to the chemical. Benzene is a chemical that is a colorless or light yellow liquid at room temperature and has a sweet odor that is highly flammable. Benzene evaporates into the air very quickly and its vapor is heavier than air causing it to sink into low-lying areas.
The chemical only dissolves slightly in water and will float on top of water causing a danger to drinking water, wildlife, and those who enter the water. People can be exposed to the chemical from leaks from underground storage tanks or from hazardous waste sites containing benzene can contaminate well water. People working in oil industries that make or use benzene may be exposed to the highest levels of it.
Long-term side effects of benzene exposure have been proven to cause anemia, which is a condition that develops when your blood lacks enough healthy red blood cells or hemoglobin. Essentially, the chemical causes bone marrow not to produce enough red blood cells, which can damage an individual's immune system. The Department of Health and Human Services has determined that long term exposure to benzene can significantly impact the blood cells to the extent it causes cancer such as leukemia, a cancer of the blood-forming organs.
"*" indicates required fields