Textured Breast Implant Side Effects Linked to Anaplastic Large Cell Lymphoma (ALCL) Risk
May 15, 2017
By: Austin Kirk
As concerns continue to mount about reports of a rare type of cancer linked to breast implants, known as anaplastic large cell lymphoma (ALCL), new research suggests that some women with large-area textured implants may face a substantially higher risk.
In a study published this month in the medical journal Plastic and Reconstructive Surgery, Australian researchers indicated that side effects of textured breast implants may be linked to a 14 times higher risk of ALCL in some cases.
The findings appear to confirm suspicions issued by the FDA and federal health officials in Australia in recent months, which have warned about the potential link between textured breast implants and anaplastic large cell lymphoma (ALCL), which has been reported with increasing frequency in recent years, as the medical community continues to learn about the connection.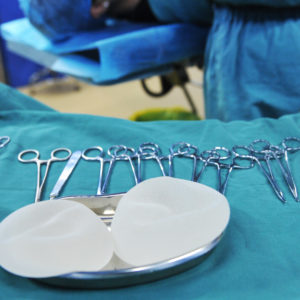 In March 2017, the FDA issued a breast implant ALCL cancer statement, indicating that it was aware of at least 359 medical device reports involving women diagnosed with the rare form of non-Hodgkins lymphoma, including at least nine deaths. The agency indicated at the time that the lymphoma cases appeared to be more common among breast implants with textured surfaces, as opposed to smooth breast implants, but a definitive connection was not able to be made.
Australia's Therapeutic Goods Administration (TGA) launched an effort monitor the association between breast implants and anaplastic large cell lymphoma, more than doubling the recognized number of cases identified among Australian patients between September 2016 and April 2017.
The TGA has estimated that the breast implant lymphoma risk may be between 1-in-1,000 and 1-in-10,000, with most cases occurring between 3 and 14 years after implant, but the median being 8 years and some cases diagnosed as much as 37 years after breast surgery,
In this latest study, researchers looked at all of the cases of breast implant ALCL identified in Australia and New Zealand. They also looked at sales data from breast implant manufacturers going back to 1999, identifying 55 cases in those two countries between 2007 and 2016, including four deaths.
"All of the patients were exposed to textured implants," according to the findings.
Researchers found that the higher the surface area of the implant, the higher the risk ALCL. One type of textured implant, known as Biocell textured implants, increased the risk of cancer by 14.11 times. Polyurethane textured implants carried a 10.64 times higher risk of cancer than non-textured implants.
"Higher surface area textured implants have been shown to significantly increase the risk of BIA-ALCL in Australia and New Zealand," the researchers concluded.
Due to the potential lymphoma risk with breast implants, regulators have made efforts to increase awareness among health care providers about cases of the rare cancer linked to textured breast implants, indicating that they should discuss the benefits and side effects of the implants with their patients.
The FDA has also recommended that doctors consider the possibility that a breast implant recipient is suffering from anaplastic large cell lymphoma (ALCL) when they present with late, onset, persistent peri-implant seroma.
Patients have been advised to be aware of the cancer problems with breast implants, talk to their doctors about the risks and benefits of textured versus smooth breast implants and to continue with routine medical care and follow-ups.
In the United States, a growing number of women are now considering potential breast implant anaplastic large cell lymphoma (ALCL) lawsuits against the manufacturers of the products, alleging that inadequate warnings have been provided for consumers and the medical community.
"*" indicates required fields