Lenovo ThinkPad Battery Recall Expanded Due to Risk of Fires, Burns
April 22, 2015
By: Russell Maas
New reports of batteries overheating and causing property damage has led to the expansion of a 2014 recall for Lenova ThinkPad notebook computers, impacting another 166,000 battery packs. 
The Lenovo ThinkPad battery recall expansion was announced by the U.S. Consumer Product Safety Commission (CPSC) on April 21, after at least four new consumer complaints involving problems with the battery overheating or smoking. This may pose a risk of burns, property damage or fires.
At least one report involved a consumer whose skin was reddened after contact with the overheating ThinkPad battery, and their clothes were burned where the laptop was resting.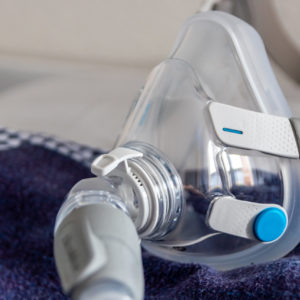 Did You Know?
Millions of Philips CPAP Machines Recalled
Philips DreamStation, CPAP and BiPAP machines sold in recent years may pose a risk of cancer, lung damage and other injuries.
Learn More
Lenovo initially issued a ThinkPad notebook battery recall in March 2014, which only impacted about a few models, with 34,500 sold in the U.S. and another 2,900 in Canada. However, the manufacturer has since received multiple claims of other battery packs overheating and has reason to believe a wide variety of similar designs may be impacted by the same issue.
In addition to the originally recalled 37,000 Lenovo battery packs, the expansion includes an estimated 148,800 sold within the United States and another 17,700 distributed for sale in Canada.
The manufacturer Lenovo is recalling the following battery packs, sold separately or with ThinkPad notebook computers; Edge 11, 13, 14, 15, 120, 125, 320, 325, 420, 425, 430, 520, 525 and 530 series; the L412, L420/421, L512 and L520 series; the T410, T420, T510 and T520 series; the W510 and W520 series; and the X100e, X120e, X121e, X130e, X200, X200s, X201, X201s, X220 and X220t series. The recalled series of batteries will contain part number42T4695, 42T4711, 42T4740, 42T4798, 42T4804, 42T4812, 42T4816, 42T4822, 42T4826, 42T4828, 42T4834, 42T4840, 42T4862, 42T4868, 42T4874, 42T4880, 42T4890, 42T4944, 42T4948, 42T4954, 42T4958, 45N1022 or 45N1050 on a white sticker below the bar code on the back of the battery pack. The part numbers displayed begin with the fourth digit that is part of a long series of numbers and letters.
The recalled Lenovo battery packs measure between 8 to 11 inches long, 1 to 3 inches wide and about 1 inch high. The batteries are black and were sold either with the purchase of only the ThinkPad Notebook computers or separately as replacements or spares.
The ThinkPad Notebook battery packs were manufactured in China under Lenovo Inc., of Morrisville, North Carolina, where they were sold at computer and electronics stores and authorized dealers nationwide and online at www.lenovo.com from February 2010 through June 2012. The batteries were sold for between $350 and $3,000 when sold as part of ThinkPad notebook computers and between $80 and $150 when sold separately.
The CPSC recommends that consumers check their batteries to ensure they are safe to use by turning off the computer, removing the battery, and matching series and part numbers listed above. Owners with recalled battery packs should remove them from the computer immediately and contact Lenovo at 800-426-7378 or visit them online at www.lenovo.com for instructions on how to receive a free replacement battery pack.
"*" indicates required fields