Tainted Cucumbers Recalled Due to Salmonella Food Poisoning Risk
January 04, 2016
By: Russell Maas
Amid continuing efforts to reduce the risk of food poisoning outbreaks associated with produce sold throughout the U.S., a recall has been issued for almost 175 bulk-packed containers of cucumbers that tested positive for salmonella, which may cause a serious and potentially fatal infection for those with weakened immune systems. 
A Thomas Produce Cucumber recall was announced by the FDA on December 31, after the agency yielded a positive result for salmonella during routine testing. To date, no cases of salmonella food poisoning have been linked to the recalled cucumbers.
The recall includes cucumbers farmed and processed by Thomas Produce Company of Boca Raton, Florida, which were sold in cardboard bushel boxes marked with lot numbers 1554311JDNK, 1554311HDNK, or 15143115DNK, and cardboard bins marked with lot codes 15NKJD-1554311-D, 15NKHD-1554311-D, or 15NK5D-1514311-D.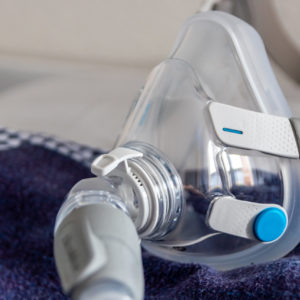 Did You Know?
Millions of Philips CPAP Machines Recalled
Philips DreamStation, CPAP and BiPAP machines sold in recent years may pose a risk of cancer, lung damage and other injuries.
Learn More
The recalled cucumbers were sold to distributors in Florida and Georgia between December 15, 2015 and December 16, 2015, but may have been sold throughout the region. Thomas Produce Company and the FDA have notified all potential distributors to remove any remaining products from store shelves and to thoroughly check any remaining inventory.
For healthy individuals, salmonella symptoms typically include diarrhea, nausea, vomiting, and abdominal pain lasting between 4 and 7 days. The illness can become worse due to the delay in treatment because the infection can only be diagnosed by testing stool samples and is usually treated with antibiotics.Among individuals with a weakened immune system, such as the elderly, children or pregnant women, the illness can pose a much greater risk and may lead to death or still birth if left untreated. In rare circumstances, the infection can even spread throughout the blood stream and cause arterial infections, endocarditis and arthritis
Customers should stop consuming the recalled cucumbers immediately and either dispose of them or return them to their place of purchase. The FDA recommends during these broad "bulk-boxed" recalls that consumers always err on the side of caution if you cannot identify if a cucumber is part of a recall, and throw it away. For further information, customers may contact Thomas Produce Company at 1-561-482-1111.
Produce Food Poisoning Outbreaks
Over the last several years, the United States has steadily been the victim of multi-state outbreaks from foodborne bacteria infecting produce and vegetables both imported and home-grown. The Centers for Disease Control and Prevention (CDC) estimates 48 million people are sickened each year from food poisoning, 130,000 are hospitalized from the infections, and another 3,000 result in fatalities.
In September, the CDC announced an outbreak of Salmonella Poona linked to cucumbers grown in Mexico and imported by Andrew & Williamson Fresh Produce. The CDC's last update in October reported that 838 consumers across 36 states had been diagnosed with the infection and caused 157 hospitalizations and four deaths.
In September 2014, the FDA identified a Salmonella Newport outbreak through their national molecular subtyping network for foodborne disease, PulseNet. The outbreak investigation identified similar strains of infection found in 275 individuals from 29 states that linked back to cucumber farmers in Maryland's Eastern Shore in the Delmarva region. Several other major cucumber outbreaks have occurred over the last few years, including the Salmonella Saintpaul outbreak that sickened 73 people from 18 states due to tainted cucumbers imported from Culiacan, Mexico.
The FDA announced a new series of food safety rules in November 2015, for produce farms and food importers to adopt science-based contamination prevention methods, food sampling and testing requirements, and to allow for third party auditors to certify facilities are meeting FDA food safety requirements.
Incorporated into the Food Safety Modernization Act (FSMA), the new rules are designed to help remove and mitigate any or all possible threats of dangerous bacteria contaminating imported produce.
"*" indicates required fields