Tobacco Manufacturer Settles Lawsuits Filed for Thousands of Smokers
October 25, 2013
By: Irvin Jackson
One of the major tobacco manufacturers in the world has reached a $110 million settlement that will resolve lawsuits brought by about 4,900 smokers in Florida.  
Liggett Group, a subsidiary of Vector Group Ltd. announced this week that it has agreed to settle smokers' lawsuits brought against it in Florida state court, which are part of the so-called Engle progeny tobacco lawsuits. The agreement resolves all but about 400 of the 5,300 cases in which Liggett Group is named as a defendant.
According to the tobacco manufacturer, about $61 million of the settlement will be paid in a lump sum, with the remaining $49 million to be paid in installments over a 15-year period. The company expects to finalize the tobacco lawsuit settlement within the next three months, indicating that the agreement does not require court approval.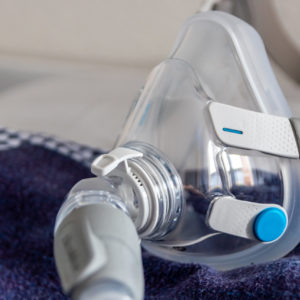 Did You Know?
Millions of Philips CPAP Machines Recalled
Philips DreamStation, CPAP and BiPAP machines sold in recent years may pose a risk of cancer, lung damage and other injuries.
Learn More
Thousands of former smokers are pursing individual lawsuits against tobacco companies in Florida after a 2006 decision by the Florida Supreme Court vacated a $145 billion judgment in a class action lawsuit brought on behalf of an estimated 700,000 smokers. The case, Engle v. R.J. Reynolds Tobacco Co., allows plaintiffs to file individual claims and use the liability findings from the class action trial. Known as the Engle progeny lawsuits, plaintiffs are not required to establish liability, but still must prove that their injuries were caused by a smoking addiction.
The U.S. Supreme Court recently rejected a request by tobacco manufacturers to hear an appeal, which challenged the constitutionality of the Engle trial structure. As a result, thousands of individual cases are expected to continue to trial, and several have already resulted in multi-million dollar jury awards.
"We are pleased to reach this landmark settlement, which prudently resolves substantially all of the Engle progeny cases pending against us," said Bennett S. LeBow, Chairman of Vector Group's Board of Directors in a October 23 press release. "The Engle progeny cases have been the biggest litigation overhang on our company in the last decade, and this settlement substantially reduces the ongoing litigation risks, as well as related legal fees and expenses, of these cases."
Earlier this month, a Palm Beach County jury awarded Kathleen Gafney Hanners $3.8 million for the death of her husband, Frank Gafney, who died of lung cancer in 1995. The jury ordered a total of $5.8 million in damages against Lorillard Tobacco Co. and R.J. Reynolds, but found Gafney 34% responsible for his inability to quit smoking, leading to the reduction in the final award.
Last week, another Florida jury awarded Lucinda Naugle $11.65 million in a case against Philip Morris. However, in this case the award may be seen as a success for the company, as an earlier jury awarded $300 million in damages for Naugle's smoking health problems in November 2009, including emphysema and chronic obstructive pulmonary disorder. The company appealed the verdict and the Fourth District Court of Appeal threw out the original award and ordered a new damages trial.
Liggett has only won five of the 14 Engle progeny trials involving its products. It is also one of the smallest of the tobacco companies involved in the lawsuits.
Mary

May 22, 2019 at 9:08 pm

My son's father died in 2013 from smoking related heart disease, do we have a case as he smoked since he was 14.

Rita

August 21, 2017 at 1:38 pm

I was not really having a problem breathing at first. My throat was burning; I thought I had strep throat. I had pain in my neck, and there was swelling around my collar bone. The first doctor I went to said he did not know why there was swelling. He gave me antibiotics and told me that if the swelling was not better to come back in two weeks. I went back in two weeks and he said he did not know w[Show More]I was not really having a problem breathing at first. My throat was burning; I thought I had strep throat. I had pain in my neck, and there was swelling around my collar bone. The first doctor I went to said he did not know why there was swelling. He gave me antibiotics and told me that if the swelling was not better to come back in two weeks. I went back in two weeks and he said he did not know what was wrong. Since I do not have insurance, I went to a hospital emergency room, and they said I have COPD.The disease does not improve. My "good days" are far and few these days. My dad and his dad died from this. I am only writing this to inform others that nothing was really working to help my condition.I started on COPD herbal formula i ordered from Health Herbal Clinic,i read reviews from other previous patients who used the herbal formula, my symptoms totally declined over a 5 weeks use of the COPD natural herbal formula. i am now doing very well, my lungs are totally repaired!! Visit there website www. healthherbalclinic. net or email Info@ healthherbalclinic. net

shirley heche

July 13, 2017 at 3:15 am

I was diagnosed of Chronic Obstructive Pulmonary Disease (COPD) in summer of 2014, my symptoms started out with shortness of breath and chronic cough. The pulmonary disease specialist prescribed me some medications to help my symptoms however the medications did no good and their side effects were too severe. In May 2016, i started on NewLife Herbal Clinic COPD Herbal formula treatment, i read alo[Show More]I was diagnosed of Chronic Obstructive Pulmonary Disease (COPD) in summer of 2014, my symptoms started out with shortness of breath and chronic cough. The pulmonary disease specialist prescribed me some medications to help my symptoms however the medications did no good and their side effects were too severe. In May 2016, i started on NewLife Herbal Clinic COPD Herbal formula treatment, i read alot of positive reviews on their success rate with the COPD Herbal formula and i immediately started on the treatment. Just 11 weeks into the Herbal formula treatment I had great improvements with my breathing, there is no case of dyspnea and chest tightness since treatment, visit NewLife Herbal Clinic official website www. newlifeherbalclinic. com or email info@ newlifeherbalclinic. com. This treatment is incredible! Shirley

Beverly

July 10, 2017 at 3:24 pm

I have smoked since I was 21 and am now 46. I was diagnosed with cervical cancer in latter stage 3 almost 4. I have suffered with endless radiation and chemo visits and have been fighting for my life. its been hard to quit smoking and all of my doctors say smoking played a big role with my cancer. I would like to know if I have case against the tobacco company pain and suffering for me and my [Show More]I have smoked since I was 21 and am now 46. I was diagnosed with cervical cancer in latter stage 3 almost 4. I have suffered with endless radiation and chemo visits and have been fighting for my life. its been hard to quit smoking and all of my doctors say smoking played a big role with my cancer. I would like to know if I have case against the tobacco company pain and suffering for me and my family. also medical bills that have devastated my family financially. Also the effects from the radiation has been devastating for me. I have tube out of my back so my left kidney can drain properly with more dangerous surgery on the way. I am trying to quit and I feel the companies know how addictive tobacco is and advertising along with no label stating "addictive" was the cause of my cancer. do I legally have a case?

Patrice

July 2, 2017 at 5:58 pm

I started smoking at 13 and now at age 63, my lungs are shot. I have chronic emphysema and COPD. I have been told that I have a spot on my lungs and have been advised to have it biopsied but I can't do that since I have no insurance. Please let me know how I can apply for part of the Big Tobacco settlement. That fund could assist me in my medical diagnostic screening and future medical expense[Show More]I started smoking at 13 and now at age 63, my lungs are shot. I have chronic emphysema and COPD. I have been told that I have a spot on my lungs and have been advised to have it biopsied but I can't do that since I have no insurance. Please let me know how I can apply for part of the Big Tobacco settlement. That fund could assist me in my medical diagnostic screening and future medical expenses.

Emma

June 10, 2017 at 4:27 pm

I started smoking at age 16, when smoking was popular and highly advertised by tobacco companies. I'm age 77 now and am on oxygen 24/7, with COPD that doctors have said was caused by smoking. Pick cannot work as my emphysema is severe. Do I qualify for any open class action lawsuits? Does it matter which State I live in? .

Frederick

June 6, 2017 at 2:36 pm

My wife died of lung cancer she smoked since 16 teen years old.She died February,25th,2017.Do I have acase.

jacqueline

June 4, 2017 at 1:56 pm

My mom smoked for most of her life, she was diagnosed with lung cancer and Mestastatic Oropharyngeal cancer. She died in 2014 from complicated. Do I have a case

neell

June 3, 2017 at 11:37 am

I smoked when I went into army at 19 no 71 the va said I have copd because I smoked do I have a case

Michele

June 2, 2017 at 11:58 am

My dad smoked for most of his life because of that he had many strokes he did in 2006 of a heart attack do I have a case for him

George

June 7, 2016 at 11:05 pm

I have bladder cancer and have had 5 surgeries to have tumors removed. My oncologist says it is because I use to smoke. Do I have a case?

Diana

April 30, 2016 at 6:41 am

I have smoked for 4yrs.Was diagnosed with stage 3 lung cancer on June 18th 2015.They have already removed my upper left lung lobe and part of the lower left lung..I am no where near the person I use to be.Taking a shower exhaust me.They said that the LIGHT cigs. were better for smokers so I smoked light cigs for the last 25 yrs.Marlboro lied about that.Is there a lawsuit I can be a part of against[Show More]I have smoked for 4yrs.Was diagnosed with stage 3 lung cancer on June 18th 2015.They have already removed my upper left lung lobe and part of the lower left lung..I am no where near the person I use to be.Taking a shower exhaust me.They said that the LIGHT cigs. were better for smokers so I smoked light cigs for the last 25 yrs.Marlboro lied about that.Is there a lawsuit I can be a part of against them here in Florida

Nancy

March 14, 2016 at 6:48 am

I started smoking Marlboro's at 15 years old I am now only 57 years old and am on constant oxygen at 3 l/m I have no life., I am alone., t.v. is my only friend.....I never would have thought my life would have turned out like this. I was a nurse for 25 years., I raised my children on my own. Never really been anywhere or did anything. Would a lawyer please help me perhaps I can leave my childr[Show More]I started smoking Marlboro's at 15 years old I am now only 57 years old and am on constant oxygen at 3 l/m I have no life., I am alone., t.v. is my only friend.....I never would have thought my life would have turned out like this. I was a nurse for 25 years., I raised my children on my own. Never really been anywhere or did anything. Would a lawyer please help me perhaps I can leave my children some money to make their lives easier.

William

March 3, 2016 at 12:44 pm

I wanted to look older and be cool when I was 16 years old and started smoking. I continued to smoke for 25 years because, no matter how hard I tried I could not quit. If I had known for one second how hard it would be to quit I would have never started. The magazine commercials and billboards always made me think if I smoked I would be thin,mature and just better then anyone else. I was diagnosed[Show More]I wanted to look older and be cool when I was 16 years old and started smoking. I continued to smoke for 25 years because, no matter how hard I tried I could not quit. If I had known for one second how hard it would be to quit I would have never started. The magazine commercials and billboards always made me think if I smoked I would be thin,mature and just better then anyone else. I was diagnosed with COPD/emphysema at age 38 and I am very angry about it. I have been on breathing treatments but, am afraid I may have to start using oxygen on a regular basis at just 42 years old. I got to a point where I could not stand up after smoking a cigarette and no cigarette would satisfy my cravings but, Marlboro. I want to sue them for the addiction and the health issues I have now and am surely to face in my future.

Tony

June 26, 2015 at 12:35 am

My mother passed away within 45 days of being diagnosed with small cell cancer from smoking.

naomi

September 9, 2014 at 9:24 pm

i am a smoker i have diagnosed copd and i am on numerous breathing medicines and devices to breathe after several attempts i find that smoking is very difficult to quit i believe that i have been been poisoned and addicted by a defective product that was knowingly and i feel that the company have knowing addicted me even though i bounth andtook the products which started i 1972 long before any [Show More]i am a smoker i have diagnosed copd and i am on numerous breathing medicines and devices to breathe after several attempts i find that smoking is very difficult to quit i believe that i have been been poisoned and addicted by a defective product that was knowingly and i feel that the company have knowing addicted me even though i bounth andtook the products which started i 1972 long before any thing was said about addiction now i need help for my lung disease and cessation problems and i believe that the tobacco companies is responsible for helping me with my mediclal help and my addiction and my cure

ronald

August 10, 2014 at 4:12 am

copd and other health issues due to smoking for 50 years unable to work on oxygen 24-7 do i qualify for part of the lawsuit or am i able to file my own?

renee and ronald

August 5, 2014 at 3:18 pm

my husband stopped smoking 14 years ago after smoking for 56 years. I stopped smoking 4 years ago after smoking for 50 years. we both have trouble walking, running is out of the question. simple tasks like dusting or washing floors require the use of an inhaler. use a nebalizer as needed. prednisone is also prescribed for us.

Alex

July 20, 2014 at 4:20 pm

I smoked Marlboro lights for 35 years. I quit 2 years ago. I still cannot breathe properly. I am easily out of breath for simple tasks. Do I have a claim here. Fort Lauderdale, FL

Gloria

November 10, 2013 at 2:30 pm

My daughter's father passed away in March, 2013. He was a chronic smoker who smoked since he was young, and smoked about 2-3 packs a day. He was 67 when he died, and my daughter was 17 at the time. She is now 18. Can my daughter join this lawsuit?

cheryl

October 25, 2013 at 8:29 pm

my father has smoked Marlboro and he used to smok Marlboro Lites. He has smoked his whole life. He started smoking when he was 15 years old and he is now 89 years old. Does he qualifiy for part of settlement. My dad suffers from COPD
"*" indicates required fields