Toddler Foods Overloaded With Salt, Sugar: CDC Study
February 03, 2015
By: Martha Garcia
A new study suggests that many toddler foods contain high amounts of sodium and sugar, raising concerns about the potential long-term health risks young children may face as a result of the food they are given. 
Researchers from the U.S. Centers for Disease Control and Prevention (CDC) found that nearly three-quarters of toddler dinners were high in sodium and a substantial portion of commercial toddler foods available on the market, even those not normally thought of as sweet foods, contained added sugar. The findings were published Monday in the medical journal Pediatrics.
The study looked at dinners for children ages one to three, and compared nutrition information from the 2012 nutrient database of more than 1,000 infant and toddler food and drinks sold in the United States. Data was taken from commercial databases, manufacturers websites and major grocery stores.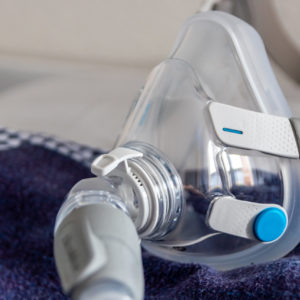 Did You Know?
Millions of Philips CPAP Machines Recalled
Philips DreamStation, CPAP and BiPAP machines sold in recent years may pose a risk of cancer, lung damage and other injuries.
Learn More
The CDC researchers found that nearly three out of four were high in sodium, containing more than 210 mg of sodium per serving. This related to nearly 2,300 milligrams of sodium per meal.
Among savory foods, which includes mini-hot dogs, rice cakes and crackers, the average content of sodium was nearly 500 mg per 100 grams of food. Salted potato chips marketed for adults contain about 450 mg of sodium per 100 grams.
The recommended daily sodium intake ranges from 120 milligrams for infants 0 to 6 months old. Toddlers aged 7 to 12 months are recommended to have 370 milligrams, and 1,000 milligrams for children 1 to 3 years old.
As for sugar content, more than 30% of toddler dinners contained more than one added sugar. The majority of toddler cereal bars, fruit, snacks, and desserts also contained more than one type of added sugar.
More than 97 percent of toddler breakfast pastries contained more than one type of sugar, as did 88 percent of juices and other drinks made to appeal toward toddlers.
This included sources of sugar, like corn syrup, high-fructose corn syrup, honey and fructose. The most common types of added sugar were fruit juice concentrate, which researchers warn parents is not as safe and natural as it sounds, sugar, cane, corn syrup and malt.
Most food made for younger infants was low in sodium and did not have added sugar. All but two of the 657 infant vegetables, dinners, fruits, dry cereals and ready to serve mixed grains and fruits were low in sodium. None of those tested for children under one year were determined to be high in sodium. However, half of the mixed grains and fruits for infants tested contained more than one source of added sugar. Thirty-five of those contained more than 35% of calories from sugar.
Researchers also found more than 60% of dairy-based desserts contained at least one added sugar, with 35% of calories coming from sugar.
Other studies found similar results in both Canada and the U.K.
Future Health Problems
Study authors say toddler foods high in sodium and sugar prime a child's palette to appeal to these types of food in the future, potentially setting them up for future health risks, such as diabetes, obesity, and high blood pressure.
More than 23% of American children between the ages of two and five are considered overweight or obese, and the high sodium and sugar content of foods for infants and children may already be a problem for many.
Mary E. Cogswell, lead author of the study, recommends parents carefully read nutrition labels and look for foods labeled as "low sodium," "no salt," or "no added sugar."
"*" indicates required fields