Toppling TV Injuries, Deaths for Children on The Rise: Study
September 30, 2015
By: Irvin Jackson
More and more young children are hurt each year when televisions tip over and fall on them, often causing serious head and neck injuries, according to the findings of a new study. 
Canadian researchers report that child injuries due to toppling TVs have become more frequent over the past decade. As televisions become larger and more affordable, researches warm that the number of injuries and fatalities will continue to increase.
In a study published this week in the Journal of Neurosurgery: Pediatrics, researchers indicate that there were an estimated 42,122 TV-toppling injuries in the U.S. between 1996 and 2007. Another estimate indicates that there were a total of 380,385 between 1990 and 2011.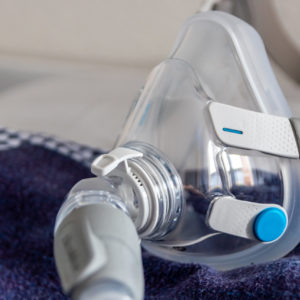 Did You Know?
Millions of Philips CPAP Machines Recalled
Philips DreamStation, CPAP and BiPAP machines sold in recent years may pose a risk of cancer, lung damage and other injuries.
Learn More
Approximately 44% of those injuries were head injuries and 84% occurred at home, according to the findings. More than three-fourths of those injuries were unwitnessed by caregivers.
"The TVs are most commonly large (median size 27 inches) and elevated off the ground 1-5 feet," the researchers determined. "Dressers and other furniture not designed to support televisions were commonly involved in the TV-toppling injury. The most commonly reported event leading to television toppling was a child climbing onto often unstable furniture to reach the TV or an object on top of the TV, although many studies did not report the number of incidents."
Other frequent causes of child television toppling injuries involved children pulling the TV down onto themselves or running into the furniture supporting the television, causing it to fall, the researchers reported.
The study comes just a couple months after the U.S. Consumer Product Safety Commission (CPSC) launched a new "Anchor It!" campaign, urging parents with young children to secure TVs and other large pieces of furniture to the walls to prevent toppling.
According to the CPSC, there have been 430 deaths caused by television and other furniture toppling over, and the incidents cause about 38,000 emergency room visits annually. Two-thirds of these injury reports involve children younger than 5 years old and over 80% involve children under 10.
The severity of injuries that come from tip-over accidents vary from minor scratches and bruising to fatal accidents. The CPSC data indicates that the majority of the accidents result in some sort of injury to the head or neck due to children reaching up on dressers and TV stands.
In a 2013 study published in the medical journal Pediatrics, researchers from the Child Injury Prevention Alliance found that nearly 400,000 children were treated in emergency rooms over the last 22 years due to furniture tip-over related accidents. The researchers found in their study that falling television accounted for more than 50 percent of the emergency rooms visits. In recent years, the style and number of TVs have increased with nearly every household owning at least one television, with many homes having two or more.
"Television-toppling injuries can easily be prevented; however, the rates of injury do not reflect a sufficient level of awareness, nor do they reflect an acceptable effort from an injury prevention perspective," said the researchers of the latest study. "Amendments to current legislation and implementation of additional regulations are suggested to reduce injury rates. Improvements in the design of television sets and stands as well as better tactics to educate the public are recommended."
"*" indicates required fields