Torrent's Losartan Manufacturing Plant Had Numerous Issues, FDA Investigation Reveals
May 14, 2019
By: Irvin Jackson
Federal drug inspectors indicate that an Indian manufacturing plant linked to recalled losartan tablets, which contained potentially cancer-causing impurities, regularly ships medications to the U.S. that do not meet specifications.
A Torrent plant determined that at least 340 batches of finished products tested out of specification (OOS) over a two year period. However, according to a recent FDA inspection, the manufacturer then retested 73% of those and reversed the findings without explanation, or on baseless grounds, and then shipped those tablets to the U.S. and abroad.
Since August 2018, Torrent Pharmaceuticals has been the subject of numerous recalls involving generic valsartan and losartan hypertension medications, due to the presence of cancer-causing impurities, including N-nitrosodimethylamine (NDMA), N0Nitrosodiethylamine (NDEA), and N-Nitro-N-methyl-4-aminobutyric (NMBA).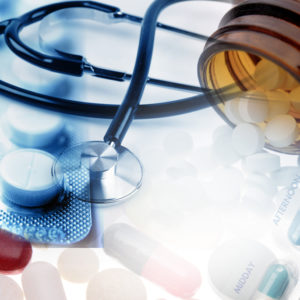 As recently as late last month, the company recalled more than 100 lots of generic losartan due to the presence of NMBA.
It is one of several companies hit by valsartan and losartan recalls since last summer due to the cancer-causing impurities. Virtually all of the recalled pills were manufactured in facilities in China and India.
A recently-released FDA inspection report for one of Torrent's India facilities, where some of the recalled pills were made, reveals a host of problems at the site, including the shipping of products to the U.S. which should have never left the factory.
The report indicates the inspection took place between April 8 and April 16. FDA inspectors report that the plant failed to review unexplained discrepancies when components or finished products failed to meet specifications.
From 2017 to 2019, 340 batches of finished products were found to be out of specification, and then deemed 73% of those results to be invalid and shipped them any way.
"Review of the firm's OOS investigation revealed that the firm's investigation practices and procedure(s) are deficient," the inspection report indicates. "Several examples were found where the original failing results were invalidated without a scientifically sound and justifiable root cause, and results of passing re-test results were reported as the result of record."
The investigation also found that the plant had no written procedures for controls designed to make certain the drugs have the strength, quality, purity they are supposed to possess, or even to ensure they are the right drugs.
The plant also failed to routinely calibrate automatic and electronic equipment, and that its out of specification investigations specifically for active ingredients that went into its finished products were deficient.
Because of redacting, it is unclear whether the inspection report is referring to valsartan and losartan batches manufactured by Hetero Labs, which were then shipped to Torrent Pharmaceuticals for addition to its finished products. Those active ingredients are the ones which have been found to contain cancer-causing impurities.
The steady drumbeat of valsartan and losartan recalls have been followed by a growing number of losartan and valsartan lawsuits filed over claims of liver cancer, stomach cancer, kidney cancer, colorectal cancer and other malignancies allegedly caused by years of taking the tainted hypertension drugs. Torrent and other manufacturers also face several losartan and valsartan class action lawsuits, filed by groups seeking reimbursement for the cost of what are now seen as worthless drugs, and funding for medical monitoring they may need for the rest of their lives due to their exposure to cancer causing agents.
Angel

March 3, 2020 at 1:26 am

My mom died of non hereditary pancreatic cancer and had taken losartan since 2016. Her nsd number was on the recall list. Cvs refused to give.me the Lot number.
"*" indicates required fields