Torrent Pharmaceuticals Losartan Recall Expanded Due To NMBA Contamination
April 22, 2019
By: Irvin Jackson
A nationwide recall for generic losartan pills manufactured by Torrent Pharmeceuticals has been expanded, after it was discovered that additional lots of the blood pressure medication may be contaminated with a cancer-causing impurity known as N-Nitroso-N-methyl-4-aminobutyric acid (NMBA).
The FDA and Torrent announced the Losartan Potassium Tablets and Losartan Potassium/Hydrochlorothiazide Tablets recall expansion on April 18, after trace amounts of an unexpected impurity were detected in the active pharmaceutical ingredients manufactured by Hetero Labs Limited.
NMBA is the third chemical impurity that has been found in large numbers of generic blood pressure drugs since the first valsartan recalls were issued in July 2018, after it was discovered that much of the U.S. supply of the generic drug had been distributed for years with a cancer-causing chemical by-product of the manufacturing process.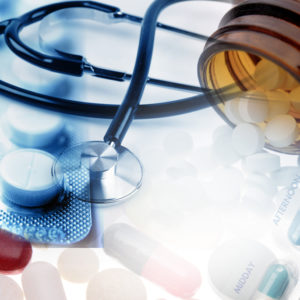 Prior recalls have been linked to the presence of N-nitrosodimethylamine (NDMA) and N-Nitrosodiethylamine (NDEA), which each known to increase the risk of cancer among humans, impacting different generic versions of valsartan, losartan, irbesartan and other products.
This latest losartan recall only applies to certain lots found to have levels of NMBA above the currently acceptable daily intake levels, which the FDA recently set to be higher than normally allowed due to concerns over a potential blood pressure medication shortage.
The original recall, issued on March 1, affected 114 lots of losartan and losartan hydrochlorothiazide tablets. This latest expansion includes an additional 36 lots of Losartan Potassium Tablets USP and 68 lots of Losartan Potassium/Hydrochlorothiazide Tablets, USP. A complete list of affected lots is available in the recall notice.
Torrent notes that it distributed the recalled tablets to its wholesale distributor, repackager and retail customers. The company indicates it is notifying distributors and customers by phone, as well as in writing, urging them to immediately discontinue distributing the recalled lots. The company is arranging for all returned tablets to be sent to Qualanex for disposal.
Consumers with questions regarding the Torrent Pharmaceuticals recall can call 1-800-912-9561 or send an email to Medinfo.Torrent@apcerls.com.
The FDA has assigned a group of pharmacists and nurses to answer consumer's questions about the recalls. Since the first recalls began in summer of 2018, the agency indicates it has received thousands of inquiries from patients, doctors, nurses, pharmacists and academics. Inquiries can be made by calling 855-543-3784 or by sending an email to druginfo@fda.hhs.gov.
The FDA requests that patients and healthcare professionals report any problems or adverse events linked to these medications to its MedWatch adverse event reporting system.
In addition to the recalls, plaintiffs nationwide are filing a growing number of losartan and valsartan lawsuits over claims of liver cancer, stomach cancer, kidney cancer, colorectal cancer and other cancers allegedly caused by years of taking tainted valsartan and other hypertension drugs. There are also a number of losartan and valsartan class action lawsuits pursuing damages for users of the medications who have not been diagnosed with cancer, seeking reimbursement for the cost of what were essentially worthless drugs, and funding for medical monitoring they may require for the rest of their lives due to their exposure to cancer-causing agents.
"*" indicates required fields