Toxic Chemicals, Lead, Often Released By Fireworks: Study
July 08, 2020
By: Martha Garcia
Some fireworks release toxins that may be harmful to both humans and animals, according to the findings of a recent study released in advance of the Independence Day holiday.
Fireworks are commonly set off across the U.S. for many types of occasions, and the products have also become increasingly popular among consumers for personal displays at or near their home. However, researchers from New York University School of Medicine warn that they could be releasing particulate material that can cause respiratory problems.
The findings were published in the journal Particle and Fibre Toxicology on July 2, indicating that pyrotechnic displays introduce significant amounts of toxic metals into the atmosphere.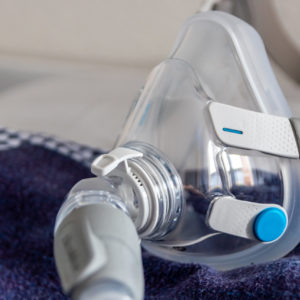 Did You Know?
Millions of Philips CPAP Machines Recalled
Philips DreamStation, CPAP and BiPAP machines sold in recent years may pose a risk of cancer, lung damage and other injuries.
Learn More
Researchers analyzed 12 different retail fireworks, by first setting them off in a stainless-steel chamber and filtering the particles through a pump. They then exposed the particles to mice and human cells, including bronchial epithelial airway cells and human pulmonary endothelial cells.
The data indicates fireworks release particle emissions that could damage human cells and animal lungs. Significant increases in reactive oxygen species were seen in both cell types. The reaction was dependent on the type of firework, but not the particle size.
Lung inflammation was also noted among the mice used in the study.
Trace metal analyses of the samples showed significant differences in metal content among fireworks type. The firework sample that caused the greatest cell response contained 40,000 and 12,000 ppm of lead and copper. This sample also caused the greatest inflammation response in the mice.
The toxins come from the heavy metals in the fireworks which turn them different colors, for example blue fireworks are often made of copper and red fireworks can contain strontium. However, the study did not analyze if certain colors released more toxic metals than others.
While many consumers set off fireworks near home for celebrations and take precautions to do so safely and avoid accidents or burns, they may not realize they are releasing toxins when they set off the fireworks and may be inhaling high levels of toxic metals, researchers warned.
The researchers did not study the effects the various toxins have on the body, but prior research has linked toxins, such as lead, to negative side effects in high doses and when children are exposed, and to respiratory issues as well.
Researchers said it is important for families to know what they may be exposed to during fireworks demonstrations or when setting them off on their own. However, standing downwind may help to prevent some negative side effects.
"These findings demonstrate that pyrotechnic display particles can produce adverse effects in mammalian cells and lungs, thus suggesting that further research is needed to expand our understanding of the contribution of metal content to the adverse health effects of fireworks particles," the study's authors wrote. "This information will lead to the manufacture of safer fireworks."
"*" indicates required fields