Toyota Corolla Recall and Matrix Recall Issued Over Engine Problems
August 27, 2010
By: Staff Writers
Toyota Motor Corps. has announced that it will recall 1.3 million Corolla and Matrix vehicles due to defective engines that have caused at least three automobile accidents. 
The Toyota Corolla and Matrix recall was announced on Thursday, increasing the total number of recalled Toyotas over the past year to more than 12 million. This latest recall came amid a federal probe into the engine problems that have led to more than 160 complaints to the U.S. National Highway Traffic Safety Administration (NHTSA), including at least three crashes.
About 1.13 million Toyota Corolla and Toyota Matrix cars from model years 2005 through 2008 sold in the U.S. are included in the recall, as well as another 200,300 sold in Canada. In addition, General Motors has announced that it is recalling 200,000 Pontiac Vibes, a clone of the Toyota Matrix built for GM by Toyota. All of the vehicles are equipped with the 1ZZ-FE engine and two-wheel drive. According to the NHTSA, which began an investigation on August 18, the engines can stall at any speed, without warning, and fail to restart.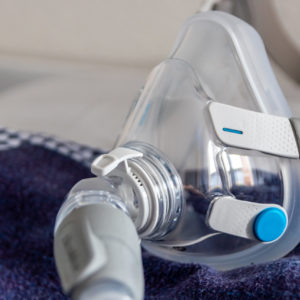 Did You Know?
Millions of Philips CPAP Machines Recalled
Philips DreamStation, CPAP and BiPAP machines sold in recent years may pose a risk of cancer, lung damage and other injuries.
Learn More
Toyota engineers testing the affected engine modules say they have determined that cracks can develop in some of the electrical components when exposed to extreme heat or cold, causing excessive voltage and damaging the engine. The defective components were manufactured by Delphi.
The Japanese auto maker has faced multiple federal investigations over its recalls, and currently faces a federal probe over whether it acted quickly enough on recalling one million vehicles in 2005 that were taken off the road due to steering problems.
Toyota is also still reeling from the recall of millions of vehicles due to problems with sudden acceleration, which also involved allegations that the auto maker delayed acting on safety concerns. As a result of the recent recalls, Toyota faces a criminal probe, has received hefty government fines and dozens of new Toyota lawsuits over injuries and deaths have been filed.
Toyota will begin notifying registered owners of the recall and arranging for their vehicles to be repaired by a Toyota dealer in mid September.
Photo Courtesy of: http://www.flickr.com/photos/danielctw/ / CC BY 2.0
Dixie

August 31, 2014 at 9:55 pm

I bought my 2010 Matrix S about a year ago. When I got it inspected for registration at a Toyota dealer, they said the electronic control module has a leak and needs to be replaced. The part plus labor will cost around $2,000. How long can I go without replacing it, and what could happen if it drains too low before I get it replaced? And how likely is a new ECM is to leak again? What would cause i[Show More]I bought my 2010 Matrix S about a year ago. When I got it inspected for registration at a Toyota dealer, they said the electronic control module has a leak and needs to be replaced. The part plus labor will cost around $2,000. How long can I go without replacing it, and what could happen if it drains too low before I get it replaced? And how likely is a new ECM is to leak again? What would cause it to leak? Not in garage during snowy winter? Carrying heavy loads of bags of landscaping rocks in back? Defective part? It seems this shouldn't happen, and Toyota should replace at no cost to me, because of poor quality part.

Andy

July 14, 2014 at 6:02 am

I have a 2010 Corolla S with 50.000 miles and I went to get a oil change not too long ago for my Colorado trip. We'll anyways, as I was heading home going on a moderate incline, my car downshifted to 5000rpm so I left off the gas and when I stepped on the gas again it did the same thing. We'll all of a sudden the car just started to looses power so I pulled over and the engine died with all the wa[Show More]I have a 2010 Corolla S with 50.000 miles and I went to get a oil change not too long ago for my Colorado trip. We'll anyways, as I was heading home going on a moderate incline, my car downshifted to 5000rpm so I left off the gas and when I stepped on the gas again it did the same thing. We'll all of a sudden the car just started to looses power so I pulled over and the engine died with all the warning lights on. I put it in park then turned it off. I waited for about a minute and turned it back on and it worked so drove it a little more. It went for about 10 feet and it started to stall and it died again. I repeated this for about 3 times till I was on even surface. I continued to drive home very cautiously p. (8hrs or 500+ miles) I'm going to Toyota and see what this problem is tomorrow.

MANUEL

June 3, 2014 at 8:04 pm

my daughter has a 2003 toyota corrola with a little over 160.000 miles she was driving it one day and heard a bang and the engine cut off and started smoking.my mechanic says the motors no good,when i took off the valve cover i noticed two of the cylinders had water damage and the points on the spark plugs were worn out,does anyone know if there was a recall on this year of car.

Chrisitne

February 18, 2013 at 9:24 pm

I have a 2008 Toyota Corolla. i had my sparks plugs and 1 igintion coil replaced and my car stop and wouldn't start. I was told I need a engine. Can someone help me with what cause this engine problem?

Paul

February 7, 2013 at 2:52 pm

Toyota SUCKS thats why GM is back on top. BITCHES

rob

November 6, 2012 at 4:31 am

My 2003 toyota matrix base model. Stopped running. It just wont start. it has a new battery{2 days old} We even charged the battery in case it was low. Still wont start. Dash says check engine. It has 44,800 miles. Guess we have to have it towed to Toyota dealer 16 miles away from my home. We just spent money to have it repainted. The original paint was crappy! it was all faded. We had to have the[Show More]My 2003 toyota matrix base model. Stopped running. It just wont start. it has a new battery{2 days old} We even charged the battery in case it was low. Still wont start. Dash says check engine. It has 44,800 miles. Guess we have to have it towed to Toyota dealer 16 miles away from my home. We just spent money to have it repainted. The original paint was crappy! it was all faded. We had to have the outside door handles replaced . They broke off in our hand when we went to open the doors. So We had them painted same color as car.

Ray

October 3, 2012 at 10:39 pm

My girlfriend has a 2005 Toyota Matrix, her engine light came on and aftyer taking it to the dealership she was told the problem was a leaking intake geasket. Her car has just over 50,000 miles on it. She takes good care of the vehicle changing oil on time. I have driven cars with 4 cylinder engines in them and put over 100,000 miles without any intake gasket problems. It seems to me Toyota is bei[Show More]My girlfriend has a 2005 Toyota Matrix, her engine light came on and aftyer taking it to the dealership she was told the problem was a leaking intake geasket. Her car has just over 50,000 miles on it. She takes good care of the vehicle changing oil on time. I have driven cars with 4 cylinder engines in them and put over 100,000 miles without any intake gasket problems. It seems to me Toyota is being allowed to let a lot of lemons operate and I for one think something should be done.

Hugh

September 20, 2012 at 1:22 am

I also have had MANY problems with my 2004 Toyota Matrix awd. Engine blew at 125000 miles - apparantly the knock sensor failed, causing fuel dettonation, and damage to the piston - engine was rebuilt at great expense. Rear axle is whining and buzzing - apparantly another regular fault with the Matrix. Finally, after 5000 miles, the engine sounded to be knocking, turns out the bigend bearings we[Show More]I also have had MANY problems with my 2004 Toyota Matrix awd. Engine blew at 125000 miles - apparantly the knock sensor failed, causing fuel dettonation, and damage to the piston - engine was rebuilt at great expense. Rear axle is whining and buzzing - apparantly another regular fault with the Matrix. Finally, after 5000 miles, the engine sounded to be knocking, turns out the bigend bearings were scorred- this is post rebuild! - THat I guess could be contributed to dirt in the bearing. The mechanic replaced them for free. All in all - not very happy with it and have lost my trust in Toyota

Steven

September 13, 2011 at 7:54 pm

I own a 2009 Matrix 1.8L 5 speed with 17,500 miles on it. Three weeks ago, while shifting between 3rd and 4th gear, I noticed a grinding sound. I took it to the dealership and they said the sync plate had gone bad and that they would be able to have it back to me in a matter of a couple days. Well, its been nearly a month that its been in the shop and they ended up having to replace the whole t[Show More]I own a 2009 Matrix 1.8L 5 speed with 17,500 miles on it. Three weeks ago, while shifting between 3rd and 4th gear, I noticed a grinding sound. I took it to the dealership and they said the sync plate had gone bad and that they would be able to have it back to me in a matter of a couple days. Well, its been nearly a month that its been in the shop and they ended up having to replace the whole transmission. Also, I'd been having problem with ruff idling and they can't figure out what the problem is. This concerns me because it has nearly died on me in several occasions. I've had this car now for three years and its had 5 recalls and has spent over a month in the shop getting repairs. I have the feeling that I have a lemon!

Aaron

August 9, 2011 at 5:58 pm

I have a 2004 Matrix with just over 103,000 kms. Went from 1st to 2nd gear then heard a loud snapping noise and sounds like metal pieces spinning in a blender. Got it towed to dealership, they ask me if I had an appointment (stupid pricks) Like I know when it is going to break down. Anyway 5 days later, they say I need a new tranny. Waiting for the big $3000 or more sodomy job. I AM EXTREME[Show More]I have a 2004 Matrix with just over 103,000 kms. Went from 1st to 2nd gear then heard a loud snapping noise and sounds like metal pieces spinning in a blender. Got it towed to dealership, they ask me if I had an appointment (stupid pricks) Like I know when it is going to break down. Anyway 5 days later, they say I need a new tranny. Waiting for the big $3000 or more sodomy job. I AM EXTREMELY FRUSTRATED AND PISSED OFF. This vehicle is not even 10 years old. I will never, ever buy another f@cking toyota as long as I live. Just like politicians, they take our money and give us nothing. Isn't democracy great!!!!!!!!!!!!

stacy

July 23, 2011 at 4:48 pm

I have a 2007 toyota corolla. I received a recall notice of an ecm defect a few months ago. I received another notice that the part was available. I took it to the dealership today to have it replaced. The point is that Toyota, and I'm sure, the dealerships too have know about these problems since 2005. I purchased my car also in 2007. So why hadn't we been told? Should we not be compensated for l[Show More]I have a 2007 toyota corolla. I received a recall notice of an ecm defect a few months ago. I received another notice that the part was available. I took it to the dealership today to have it replaced. The point is that Toyota, and I'm sure, the dealerships too have know about these problems since 2005. I purchased my car also in 2007. So why hadn't we been told? Should we not be compensated for lives being jeopardized because of them wanted to make MONEY and not fix the problem IMMEDIATELY until death was involved!!??

Robert

June 9, 2011 at 4:02 am

I own a 2003 Toyota corolla. It has less than 150,000 miles and the rod bearings are shot!!! I had to have it towed to my house. And I don't have any clue what to do! Does anyone have anything they know that could help me out? I really want this car to be fixed but I can't afford a used motor for $1,000 or more. Thank you

PRISDILLA

June 2, 2011 at 1:15 am

HAVE A 2003 MATRIX LITTLE OVER 100,00 MILES. JUST STARTED NOT SHIFTING OUT OF FIRST. HAS ANYONE ELSE HAD THIS PROBLEM AND HAS THERE BEEN A RECALL FOR THIS. HAVE NO MONEY TO HAVE FIXED IF MY PROBLEM

Lisa

March 31, 2011 at 4:27 am

I got a recall letter saying I need to take my Toyota Corolla 2006 in to check on the ECM. Went in and got it replace. Right before I left the parking lot, my car started to shake. Busted a U-turn and went back to the Toyota shop and told them what happen. They said that it is normal for the car to shake because they inputted the new ECM and it will take 2 or 3 days for the ECM to get used to [Show More]I got a recall letter saying I need to take my Toyota Corolla 2006 in to check on the ECM. Went in and got it replace. Right before I left the parking lot, my car started to shake. Busted a U-turn and went back to the Toyota shop and told them what happen. They said that it is normal for the car to shake because they inputted the new ECM and it will take 2 or 3 days for the ECM to get used to my car components. Is that normal or are they lying? 2nd day: My car doesn't shake as horrible as it did on the first day but I swear when I stop, I can feel my car shake a little bit. HELP

Reuben

February 27, 2011 at 5:41 am

IHave been an owner of 3 toyota corollas all purchased second hand. Bought a fourth one - 2005 second hand and after one drive knew there was something wrong with my car. My back was numb. I went to the dealer and they said there was nothing wrong after having it "examined" by their mechanic. The salesman assured me that it was really fine and I should keep driving it. My back is now ruined [Show More]IHave been an owner of 3 toyota corollas all purchased second hand. Bought a fourth one - 2005 second hand and after one drive knew there was something wrong with my car. My back was numb. I went to the dealer and they said there was nothing wrong after having it "examined" by their mechanic. The salesman assured me that it was really fine and I should keep driving it. My back is now ruined by driving the car for only 6 weeks but I guess after reading these stories I might have gotten off lucky, although I don't feel that way as my back pain is constant and I cannot do much of anything including drive a car without pain. I had no idea there would be a recall and was told by a second hand salesman at one Toyota dealer that everything is controlled by the computer so there was nothing I could do to improve the car without changing it. I had purchased an extended warranty but Toyota Canada told me to try and get them to do something about the car out of pocket which I was certainly ready to do rather than lose $16,0000 which was the price that I had paid for the car. So, I then proceeded at my cost to have them check my computer. They said there was nothing wrong. Approximaltely four months later I received my recall notice that it was defective and Toyota would replace it which they did. Before the recall notice thinking my car was safer than a friends 10 year old Honda I loaned it to him on numerous occasions. Thankfully nothing ever happened. A 10 year old Honda with 200k is a much safer car falling apart than a corolla with only 60k. By the way I plan on fixing my dad's old 1992 corolla. Still safer than the one I will never get into again. I still drive the 1990 as well and it has the original motor,and transmission. What a great reputation Toyota had built up over the years and now it seems to declining every day with each recall. Please Wake up Toyota.

shelia

February 24, 2011 at 3:21 pm

My sister and I both have a 2005 Martix. Recently, we noticed going down hills, the O/D kicks in automatically. They have not done this before. What is the problem?

dan

February 7, 2011 at 5:43 pm

03 matrix engine failure . veh taken to ens toyota saskatoon ,check engine light on 1 & 3 cyl miss fire needs intake seal they said ordered part replaced canceeled codes light off for 2 days , back on same problem miss fire hard to start excessive cranking to build up compression starts misses no power , caused battery failure , stater failure and alt failure over 800.00 parts .finally engin[Show More]03 matrix engine failure . veh taken to ens toyota saskatoon ,check engine light on 1 & 3 cyl miss fire needs intake seal they said ordered part replaced canceeled codes light off for 2 days , back on same problem miss fire hard to start excessive cranking to build up compression starts misses no power , caused battery failure , stater failure and alt failure over 800.00 parts .finally engine would not firen up no matter how much cranking . ,120,000 kms engine pouched i have gm engines with over 400,000 kms no prolem what kind of junk are they building .by the way tore engine down valve rings shot not worth fixing 4500.00 never go near toyota and dont get in front of them they may not be able to brake or decelerate

Guodong

January 27, 2011 at 7:40 pm

Toyota Corolla LE 2006 engine problem. The engine light was one for several times.

Rennie

January 27, 2011 at 5:15 am

I received a notice in the fall 2010 about the Corolla Engine Control Module problem waitedfor the part and notice that it was in, then had it "fixed" Jan 7. Today, the engine, with the apparently NEW ECM, came to an abrupt stop during rush hour on a secondary highway. I am lucky to be alive. Towed to the dealer, "new" part ordered and am told it will be "fixed" tomorrow. I am petrified to driv[Show More]I received a notice in the fall 2010 about the Corolla Engine Control Module problem waitedfor the part and notice that it was in, then had it "fixed" Jan 7. Today, the engine, with the apparently NEW ECM, came to an abrupt stop during rush hour on a secondary highway. I am lucky to be alive. Towed to the dealer, "new" part ordered and am told it will be "fixed" tomorrow. I am petrified to drive it and I drive 2 hrs on freeway every day.... I was only 5 minutes from the freeway and had that been the case, I would quite possibly not be here now (given that a car driving 70 mph/120 km per hour would not likely stop anywhere other than my rear! If the car stops dead again I could be dead along with it.... Somebody else with children in a car could have had this happen on the freeway.... I....... How am I now supposed to drive 2 hours every day wondering if I am safe?

Ryan

December 9, 2010 at 7:51 pm

My 2006 Toyota Corolla has shifted harshly and the check engine light has been on virtually since I bought the vehicle in 2007. I am so annoyed with this problem. I am making a long trip this Christmas, and I am worried that my car is going to just stop on the highway. It really pisses me off that I am having to wait so long to get the problem fixed. I don't feel it's right that I am expected to k[Show More]My 2006 Toyota Corolla has shifted harshly and the check engine light has been on virtually since I bought the vehicle in 2007. I am so annoyed with this problem. I am making a long trip this Christmas, and I am worried that my car is going to just stop on the highway. It really pisses me off that I am having to wait so long to get the problem fixed. I don't feel it's right that I am expected to keep driving an unsafe vehicle. Thank God I don't have children; I wouldn't want to put them in a vehicle that can just stop unexpectedly.

jose

December 8, 2010 at 1:43 am

We all matrix owners know that this problem has been goin on for a long time Toyota knew about it but know they have to fix it its gonna cost them more money bad thing is they don't wanna do it. Toyota still waiting on that second letter so I can get my car tuning like its supposed to.

diego

December 8, 2010 at 1:34 am

Its December still waiting for that saecond letter to get my matrix fix toyota c'mon

Jeff

November 2, 2010 at 2:11 am

Even with these recalls my Toyota is still one of the best cars out there, I'd buy one again before I'd ever buy an American piece of garbage.

dallia

October 22, 2010 at 11:28 pm

i just had my 2005 matrix fuel pump replace. i only had 75,000 miles on it. i hope i can get my money back!!!

Mike in GA

September 28, 2010 at 4:31 pm

My wife's 2005 Matrix was towed in on August 30, because of this problem. Toyota was very nice about replacing the ECU and telling me that the repair was covered under warranty. HOWEVER, it's been a month and the dealership said that they were going to reimburse me the $92 for having the vehicle towed in. I was told this would be done in a couple of days. Four phone calls and a month later I[Show More]My wife's 2005 Matrix was towed in on August 30, because of this problem. Toyota was very nice about replacing the ECU and telling me that the repair was covered under warranty. HOWEVER, it's been a month and the dealership said that they were going to reimburse me the $92 for having the vehicle towed in. I was told this would be done in a couple of days. Four phone calls and a month later I'm still waiting for my money. I still stand by Toyota products but they're customer service has gone down hill since the whole recall thing started.

Maria

September 23, 2010 at 11:35 pm

I have been having problems with my 05 Toyota Corolla for the past 4 months. The check engine light comes on, hard shift, spitting and sputtering at times and has experience the car completely shutting off while driving. I had the car into a independent repair facility twice but they could not find anything wrong because it doesn't act up all the time. My car is now at the dealer but they are tel[Show More]I have been having problems with my 05 Toyota Corolla for the past 4 months. The check engine light comes on, hard shift, spitting and sputtering at times and has experience the car completely shutting off while driving. I had the car into a independent repair facility twice but they could not find anything wrong because it doesn't act up all the time. My car is now at the dealer but they are telling me that they have to replace the intake gasket first because of a tsb then they will replace the ecm under the recall. Of course the cost of the intake gasket will be my responsibility. Why can't they just replace the ecm and see if that corrects the problem. Meanwhile I am without a car because it is not safe to drive my Corolla and I will be out 300.00 for an intake gasket that may not even be needed.

Vlad

September 20, 2010 at 7:56 pm

I have a 2006 Matrix Awd that had a similar problem. The car would loose power while driving. I have called the toyota customer service rep. And explain to them with my problem , they said the recalls on the Awd matrix are not effected because it's a different manufacture of the ECM. The engine is Izz-fe. Electronic control module. I had my replace 2009 w 126000 miles .at the dealer Thinking I [Show More]I have a 2006 Matrix Awd that had a similar problem. The car would loose power while driving. I have called the toyota customer service rep. And explain to them with my problem , they said the recalls on the Awd matrix are not effected because it's a different manufacture of the ECM. The engine is Izz-fe. Electronic control module. I had my replace 2009 w 126000 miles .at the dealer Thinking I will get Reimburst they said no. Because it's a AwD-all wheel drive. Toyota is lying . l

Paula

September 17, 2010 at 1:06 am

I bought a 2007 Matrix because I heard it was one of the best cars on the market for the price, Here's my story: (1) A few months ago it began to stall. Finally it died & could not be started by charging the battery. I brought it to a trust worthy mechanic who recommended I bring it to the dealer because it might be a computer problem covered by the warrantee, even though it was over 3 yr [Show More]I bought a 2007 Matrix because I heard it was one of the best cars on the market for the price, Here's my story: (1) A few months ago it began to stall. Finally it died & could not be started by charging the battery. I brought it to a trust worthy mechanic who recommended I bring it to the dealer because it might be a computer problem covered by the warrantee, even though it was over 3 yr & 36,000 mii. The dealer balked. And, end of story, it was the computer which was replaced free of charge, (2) Now the car vibrates like a vibrating machine over 50% of the time when I come to a stop. The dealer did a check up & then told me it was normal with a car with my miilage (42,000 mi.). I'm not the calmest person in the world so you can just imagine how happy I am in this big vibrating machine!!!!!! I'm hoping the latest recall will account for this vibration. I will never, never buy another Toyota again.

Cynthia

September 16, 2010 at 7:49 pm

My 2006 Toyota Matrix lost all power while going 60 mph exiting the highway! I pressed the gas, no response I had lost all power. Scared the # out of me! Luckily I was on a downhill grade, I coasted into a parking lot and off the road. Thank God it was early, otherwise I would have had an accident. Called the dealer, they had it towed and Toyota fixed it no charge and paid for twoing. I was [Show More]My 2006 Toyota Matrix lost all power while going 60 mph exiting the highway! I pressed the gas, no response I had lost all power. Scared the # out of me! Luckily I was on a downhill grade, I coasted into a parking lot and off the road. Thank God it was early, otherwise I would have had an accident. Called the dealer, they had it towed and Toyota fixed it no charge and paid for twoing. I was told that it was the engine computer. I was totally afraid to drive the car after that, but can't afford to get rid of it. Good luck trading this car in.

Roberto

September 13, 2010 at 2:08 am

I have matrix m-theory 2007 build number 1350. Manufactured in Canada. Will Toyota offer a new car?

Francis

September 9, 2010 at 3:26 pm

My a/c went in and out first, thought it was the compressor, then it seemed like I was not quite gett ing the horsepower I had previously. Then on the Labor day weekend the car dies suddenly on the highway (twice), scared the you know what out of me. Been dealing with Toyota in california (not great) but they ok'd it to a local dealer in Union City GA,(very nice). They told me Toyota had OK'd putt[Show More]My a/c went in and out first, thought it was the compressor, then it seemed like I was not quite gett ing the horsepower I had previously. Then on the Labor day weekend the car dies suddenly on the highway (twice), scared the you know what out of me. Been dealing with Toyota in california (not great) but they ok'd it to a local dealer in Union City GA,(very nice). They told me Toyota had OK'd putting in a new electronic control module due to recall. Then they tell me they are unsure if they will have to change it again because Toyota may be getting a new part and I will get a letter. This does not instill confidence after 4 sudden stalls while moving. I now have to wai until Toyota deems it important enough to let me know there is a problem. What galls me is they sent out a press info thing August 26th aknowledging 3 accidents, 12 days later my 2006 Matrix dies twice on the highway. I could've been killed. They still have not informed ME the car owner despite having my phone number, e-mail and home address. Take this recall seriously it is a very dangerous problem.

MichelleA

September 7, 2010 at 4:51 pm

I have an 07 corolla and a few months ago the car did shut down while driving. I had no brakes and no steering. The steering came back after about 20 seconds the brakes stayed locked. I got the car off the road and slowed it down with grass. I called toyota and had it looked at. First I was told it was supposed to do this and that is was part of the saefty features of the engine. AFTER i PROTESTE[Show More]I have an 07 corolla and a few months ago the car did shut down while driving. I had no brakes and no steering. The steering came back after about 20 seconds the brakes stayed locked. I got the car off the road and slowed it down with grass. I called toyota and had it looked at. First I was told it was supposed to do this and that is was part of the saefty features of the engine. AFTER i PROTESTED THAT NO BRAKES AND NO STEERING WAS NOT SAFE AND i ALMOST WRECKED IIwas told it was a "fluke" and they test drove i t and there is nothing wrong with the car. It is now on the recall list. I am so mad.

Lucy

September 7, 2010 at 2:46 pm

I am in the far north in northern Quebec, Canad and I own a 2005 Matrix. Where can I call in Quebec to get help answering my question?

michelle

September 6, 2010 at 6:58 pm

I just got in an accident today because of my toyota matrix that I just bought a week before the recall came out. My car lost control hit 2 guardrails and might be totaled. THANK YOU TOYOTA

Tammy | Albert

September 6, 2010 at 12:22 am

We bought a 2009 Matrix in June 2008 . Nothing but trouble !!! 5 recalls , check engine light , transmission replaced at 58,000 km. and transmission went again at 104,000 km. waited for warranty to run out before agreeing that it was transmission problems again . Refused to replace it even though we made several visits to them complaining about it before the warranty ran out . Can you say LEMON !![Show More]We bought a 2009 Matrix in June 2008 . Nothing but trouble !!! 5 recalls , check engine light , transmission replaced at 58,000 km. and transmission went again at 104,000 km. waited for warranty to run out before agreeing that it was transmission problems again . Refused to replace it even though we made several visits to them complaining about it before the warranty ran out . Can you say LEMON !!!! Very disappointed !

Wali

September 3, 2010 at 8:23 pm

I have a 2005 Vibe and have experienced the stalling. I filed a report with the NHTSA about 2-3 months ago and parked the car in hopes of a recall. The problem was identified nearly 3 years ago and investigated in late 2009 but Toyota said that it wasn't a dangerous problem. I stalled in an intersection which was very dangerous. Now I'm waiting for notification that my car is included in the r[Show More]I have a 2005 Vibe and have experienced the stalling. I filed a report with the NHTSA about 2-3 months ago and parked the car in hopes of a recall. The problem was identified nearly 3 years ago and investigated in late 2009 but Toyota said that it wasn't a dangerous problem. I stalled in an intersection which was very dangerous. Now I'm waiting for notification that my car is included in the recall because I don't want to go through the red tape of paying and then trying to get reimbursed.

Heather

September 3, 2010 at 7:24 pm

It makes me worry with the kind of major recalls that are happening. We've always bought GM until 2007 when we needed a new vehicle ASAP and my brother worked for Toyota at the time and talked me into buying a Toyota Matrix. Hey out there, has anyone had this happen - We were in Kelowna at Lake Okanagan Resort and if you've never been there, let me tell you that it is quite a steep incline to [Show More]It makes me worry with the kind of major recalls that are happening. We've always bought GM until 2007 when we needed a new vehicle ASAP and my brother worked for Toyota at the time and talked me into buying a Toyota Matrix. Hey out there, has anyone had this happen - We were in Kelowna at Lake Okanagan Resort and if you've never been there, let me tell you that it is quite a steep incline to get out. We drive a standard transmission and half way up the hill, the car started smoking and the engine didn't stall, but all power was gone and we started rolling backwards back down the hill! Good thing the brakes worked. Upon taking a run at this hill, we were able to get out. We immediately took it to the Toyota dealer in Kelowna. They scoped it and could find nothing wrong! This year, we took our GM truck!

Steve

September 2, 2010 at 12:06 am

Paul, Yes, all makers have recalls but none of my 8 cars in 30 years had a major engine breakdown at 80K miles. Those car-makers who integrate parts from all kind of vendors without confirming the quality through vigorous testing are eventually responsible for the breakdowns, and will slowly loose out to their competitors. By-by Toyota!

Paul

September 1, 2010 at 3:41 am

I own a 2000 toyota celica gts . Im also a automotive tech working for kia. I hate to tell you guys but recalls happen to all cars. Most of the time the stealerships but parts in your car when your sitting in the waiting room thinking your getting your normal oil change but fixing a technical service bulletin. Hate to break it to you but Toyota is actually doing the right think and coming out p[Show More]I own a 2000 toyota celica gts . Im also a automotive tech working for kia. I hate to tell you guys but recalls happen to all cars. Most of the time the stealerships but parts in your car when your sitting in the waiting room thinking your getting your normal oil change but fixing a technical service bulletin. Hate to break it to you but Toyota is actually doing the right think and coming out public with it. Exactly why I will continue to buy toyota and not a kia from which I work at. Toyota is a power house of a franchise. No one will ever be as big as them or will ever be. End of Story

Sharon

August 31, 2010 at 7:12 pm

My '06 Matrix recently started "jumping" and then stalling. I was towed to Toyota service here in Kona and they replaced the computer for engine control. the $600 plus charge was covered by warranty. My 15,000 mile check-up was soon due so I had that done at the same time.. The charge for that was $225.72. Is that the regular charge for a 15,000 mile servicing?

Steve

August 31, 2010 at 12:24 am

In April 2009 I took my 05 Matrix to the dealer to diagnose HARD SHIFT IN LOW GEAR , basically jerking every single time from first to second gear. Talk about lower back pain. The code indicated ECM SIGNAL INCORRECT TO TRANSMISSION . Toyota replaced ECM under manufacturer warranty. This issue resolved. April 2010: CHECK ENGINE LIGHT ON; code indicated compression issue in engine , dealer REPLACED [Show More]In April 2009 I took my 05 Matrix to the dealer to diagnose HARD SHIFT IN LOW GEAR , basically jerking every single time from first to second gear. Talk about lower back pain. The code indicated ECM SIGNAL INCORRECT TO TRANSMISSION . Toyota replaced ECM under manufacturer warranty. This issue resolved. April 2010: CHECK ENGINE LIGHT ON; code indicated compression issue in engine , dealer REPLACED INTAKE MANIFOLD GASKET , cost me over $300 and it did not resolve the problem. Further expensive testing with engine head off indicated WEEK COPRESSION in one cylinder do to a BURNED EXHAUST VALVE. My private mechanic suspected ECM (engine control module) feeding incorrect mixture into cylinder may have caused too much heat that burned the valve. Whatever it was, keep in mind, I just paid off the car, still under 100K miles and TOYOTA MOTORS is not willing to pay a penny of the $3,000 repair. I thought I will keep this car for ever. My last Corolla (100% made in Japan) lasted me 12 years. As I'm writing this note to you guys my Matrix is beginning to act up again. This morning it stalled for a few seconds while I was passing a truck. Strangely it can't shift down only one gear, it always drops back to second gear on uphill or passing. I deserve my $3000 back but I have no clue what my chances are even with an attorney. Any advise? ( The new car I just bought for my wife is not a Toyota)

Scott

August 30, 2010 at 2:41 pm

As an automotive technician I am very happy to read all the above comments on how people are now buying domestic vehicles instead of Toyotas. By doing this it will guarentee that I will be able to pay off my house and put my kids through collage. If a minor defect scares people into buy a ford they should really look into Ford's recall history. They have the largest recall in north american histo[Show More]As an automotive technician I am very happy to read all the above comments on how people are now buying domestic vehicles instead of Toyotas. By doing this it will guarentee that I will be able to pay off my house and put my kids through collage. If a minor defect scares people into buy a ford they should really look into Ford's recall history. They have the largest recall in north american history. Recalling 12 million vehicles due to them randomally bursting into flames. But please continue to switch from Toyota to the domestics, our shop could stand to be a little busier.

Carmen

August 28, 2010 at 4:54 pm

I'm so very disappointed to hear of the latest recall on the Toyota Matrix and Carolla. My husband and I own one of each and love them. So far, thank God, we have not had any problems with either. I absolutely love my Matrix. I've had it for five years now and it has never faiiled me yet. I look forward to hearing from Toyota regarding any repairs which are required.

Darren

August 27, 2010 at 9:29 pm

This same problem is linked to an engine code. P2716 Toyota informed they had to replace the ECM due to being faulty, the symptons are stalling, will not restart, loss of power. Now they are saying it is connectors that are faulty, although the ECM is faulty on the same model years listed with same problems. I wonder if they will refund my money for the issue being resolved. There is a Tech Bu[Show More]This same problem is linked to an engine code. P2716 Toyota informed they had to replace the ECM due to being faulty, the symptons are stalling, will not restart, loss of power. Now they are saying it is connectors that are faulty, although the ECM is faulty on the same model years listed with same problems. I wonder if they will refund my money for the issue being resolved. There is a Tech Bulletin describing the same problem they are talking about now.

Kate

August 27, 2010 at 9:14 pm

They've known that this was an issue since at least 2007 - I owned a 2006 Matrix which encountered ECM failure in Dec 2007 at 60,000 kms- car stalled at 100 km/hr - no injuries - Parts/Labour was covered by warranty , however I was on the hook for over $400 in rental car fees because Toyota Canada would not cover the entire 23 days I was left without a vehicle. I said I owned a Matrix - I got ri[Show More]They've known that this was an issue since at least 2007 - I owned a 2006 Matrix which encountered ECM failure in Dec 2007 at 60,000 kms- car stalled at 100 km/hr - no injuries - Parts/Labour was covered by warranty , however I was on the hook for over $400 in rental car fees because Toyota Canada would not cover the entire 23 days I was left without a vehicle. I said I owned a Matrix - I got rid of it after the fuel pump quit at 83,000 kms. I drive a GM now.

Conception

August 27, 2010 at 6:34 pm

While I was driving my 2005 Matrix my car engine stopped running all of a sudden without warning. I tried to restart my car, but it would not start. My car was towed to the machanics, and the engine had to be replaced. The engine was replaced which caused my fuel pump to start malfunctioning because the pressure was too low for the engine, and I had to buy a new fuel pump as well. Any comments or [Show More]While I was driving my 2005 Matrix my car engine stopped running all of a sudden without warning. I tried to restart my car, but it would not start. My car was towed to the machanics, and the engine had to be replaced. The engine was replaced which caused my fuel pump to start malfunctioning because the pressure was too low for the engine, and I had to buy a new fuel pump as well. Any comments or help in this particular matter would be greatly appreciated. Thank You.

Danny

August 27, 2010 at 4:32 pm

I have a 05 corolla le model, I am concerned over the recent recall on this vehicle for safety of my self and family and other passengers. Reluctant to drive it now. Also concerned over how the value of these vehicle are dropping.

Mark

August 27, 2010 at 3:39 pm

I myself will continue to buy Toyota. The quality of Toyota cars has been proven time and time again to be better. If you notice as stated in this article, the recall is the direct result of a defective component made by a General Motors owned company..... If Toyota had made the components instead, I think this would not have been an issue. Companies that can exist, flourish and compete in the wo[Show More]I myself will continue to buy Toyota. The quality of Toyota cars has been proven time and time again to be better. If you notice as stated in this article, the recall is the direct result of a defective component made by a General Motors owned company..... If Toyota had made the components instead, I think this would not have been an issue. Companies that can exist, flourish and compete in the world economy and not companies that require massive federal funding and grants, produce better products, period.

Carissa

August 27, 2010 at 3:34 pm

Another Recall???!!! I think Toyota should just replace these death traps with vehicles the Owners can feel confident about. I bought my 09 corollola June 09 and about a month after; my vehicle would lose power when making sharp turns. I had nightmares for months after...imagine driving on a hairpin turn exit ramp - you lose power steering completely,radio is off, A/C shuts down...so you muscle[Show More]Another Recall???!!! I think Toyota should just replace these death traps with vehicles the Owners can feel confident about. I bought my 09 corollola June 09 and about a month after; my vehicle would lose power when making sharp turns. I had nightmares for months after...imagine driving on a hairpin turn exit ramp - you lose power steering completely,radio is off, A/C shuts down...so you muscle your way around the sharp turn only to have it all kick back on again without warning - causing you to almost roll your vehicle. It took the dealership 3 tries to fix the problem including replacing my steering collum. Its insane - I bought a new car so I wouldnt have to worry about it breaking down or harming myself and my children. The problem seems fixed but I still worry and all the recalls are exhausting to keep up with. I'm going to be extremely ticked when I attempt to sell this vehicle because it's value will be affected by the manufacturers irresponsible production. Plus there is no compensation for the time it takes to bring your car in for these repairs...It's OK Toyota we don't mind taking time off work to sit at a dealership so you can fix problems that never should have been.

Nadja

August 27, 2010 at 3:06 pm

I just called my local Toyota dealership and they said Toyota will notify me in October or November to repair the issue...really?!?! So just drive careful the next 3 month...ugh Toyota! Glad I just bought a new FORD!!!

Edwin

August 27, 2010 at 2:45 pm

I'm an owner of a 2007 Toyota Corolla in Puerto Rico. I'm very worried and concerned about this whole situation
"*" indicates required fields