NHTSA Finds Sharp Increase In Traffic Deaths In First Half of 2016
October 18, 2016
By: Martha Garcia
A growing number of people are dying in auto accidents on U.S. roadways, including pedestrians and bicyclist involved traffic incidents, federal traffic officials warn. 
New vehicle collision safety data indicates that the number of motor vehicle deaths during the first half of 2016 increased 10%, compared to the same time period last year. The data was released in the National Highway Traffic Safety Administration's (NHTSA) October 2016 issue of Traffic Safety Facts.
The NHTSA estimates nearly 18,000 people died in car crashes from January to June of 2016. During the first half of 2015, nearly 16,000 people lost their lives in car accidents. Both years showed a significant increase when compared to the car crash fatality data from the first six months of 2011, which reported about 15,000 deaths.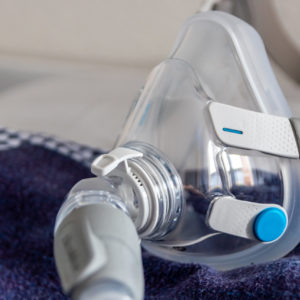 Did You Know?
Millions of Philips CPAP Machines Recalled
Philips DreamStation, CPAP and BiPAP machines sold in recent years may pose a risk of cancer, lung damage and other injuries.
Learn More
The fatality rate for the first half of 2016 increased to 1.12 deaths per 100 million people up from 1.05 per 100 million people in 2015. Traffic fatalities increased by 7.2 percent from 2014 to 2015, up to more than 35,0000 deaths for the entire year. The final fatality data for 2016 will be available next year.
Researchers warned that the second quarter of 2016 represents the seventh consecutive quarter that has had increases in fatalities, compared to the same quarters in the prior year.
Overall, preliminary data reported by the Federal Highway Administration concludes the number of vehicle miles traveled in the first six months of 2016 increased by 50.5 billion miles, a 3.3% increase from the year before.
Pedestrian Accident Deaths
Researchers noted declines in car crashes occurred during the early 1980s and 1990s, for 11 consecutive quarters. However, the increase seen in 2015 was largely driven by increasing pedestrian, motorcyclist and bicyclist deaths.
The number of bicyclist fatalities increased 12.2 percent to 818 deaths in 2015. Pedestrian fatalities also increased 9.5% to include more than 5,300 deaths in 2015. Both rates were the highest reported fatalities for those two groups in the last two decades.
Data from the most recent Census Bureau estimates 4 million Americans walked to work during 2013, more than three-quarters of a million rode their bikes. Those numbers indicate one million more people walked or biked in 2013 than 2005, the last year of Census data.
Many Americans will walk or bike to work and other destinations for health reasons, others to reduce urban congestion. Yet, bicycle and pedestrian safety continues to be a problem in many cities.
Cities with the most pedestrian commuters often have the lowest pedestrian fatalities; while cities with the lowest number of walkers have the highest fatalities. The safest cities for cyclists include, Portland, Oregon, Washington D.C., Minneapolis, San Francisco and Seattle, according to the Alliance for Biking & Walking.
Researchers say it can be costly for cities to install protected bike paths and lanes, and many cities don't have the budgets for it. Barriers to separate cyclists from motorists can cost up to $4 million per mile.
However, a study conducted in New York indicated avenues with protected bike lanes had a decrease in serious injuries by 75%, suggesting the measures are effective when implemented. In the meantime, experts say streets can be made safer by lowering speed limits and forbidding right turns on red lights.
"*" indicates required fields