Auto Accident Deaths in 2015 Were Highest Since 2008
July 07, 2016
By: Russell Maas
Last year, there was a nearly eight percent increase in the number of auto accident deaths in the United States, and that number may rise as federal investigators continue to comb through the data. 
The National Highway Traffic Safety Administration (NHTSA) released an updated roadway fatality report last week for accidents in 2015, which showed the largest increase in traffic deaths since 2008, with an estimated total of 35,200 fatalities.
The number of fatalities grew a significant 7.7 percent higher in 2015, when compared to 2014, suggesting U.S. roadways are becoming more dangerous, even with modern safety technology incorporated in many vehicles.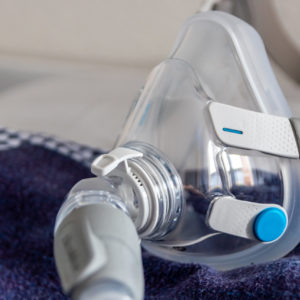 Did You Know?
Millions of Philips CPAP Machines Recalled
Philips DreamStation, CPAP and BiPAP machines sold in recent years may pose a risk of cancer, lung damage and other injuries.
Learn More
The NHTSA fatality data was collected across the United States, through several federal databases, and broken down into 10 regions.
According to the findings, nine of those 10 regions saw increases in road deaths with the increase in Region 10, consisting of Washington, Oregon, Idaho, and Montana, exceeding 20%. Only Region 6, consisting of Louisiana, Mississippi, New Mexico, Oklahoma, and Texas, showed a slight decrease, and that was a decrease of only one percent.
A previous NHTSA analysis in December 2015 indicated auto accident deaths had spiked by eight percent during the first six months and a later updated analysis indicated those statistics had grown to nearly 10 percent after evaluating the first nine months.
When breaking down the highest risk factors the NHTSA found deaths among bicyclists increased by 13%, pedestrian deaths grew by 10% , and motorcycle accident deaths went up nine percent. Other notable causes were vehicle rollover accidents, increasing by five percent, and large truck fatalities increasing by four percent.
Fatalities among teenagers and young adults grew 10 % from 2014 to 2015, suggesting bad habits such as texting and distractions were a large contributor to the increase in fatalities.
Researchers identified not only distracted driving as a primary cause of the fatality spikes, but also found that most fatalities seem to occur during summer of July, August and September. In 2015, these three months saw an 11 percent increase in all types of traffic fatalities.
Data from the Federal Highway Administration (FHA) indicates that 107.2 billion more miles were traveled by drivers in 2015 when compared to 2014.
"As the economy has improved and gas prices have fallen, more Americans are driving more miles," NHTSA Administrator Dr. Mark Rosekind said in a press release. "But that only explains part of the increase."
NHTSA studies over the last decade have indicated human error contributes to 94% of all automobile accidents, whether fatal or not. The most persistent contributors to human-caused traffic deaths have been distracted, drowsy, and drunk driving, as well as failure to wear seatbelts.
Rosekind said dealing with human behavior while promoting the improvement of vehicle safety technology designed to protect drivers, occupants, and pedestrians will help prevent potentially fatal collisions.
Focus On Safety Technology, Human Behavior
This year, in March, the Department of Transportation led by NHTSA held a series of driving behavior summits intended to gather new ideas, engage new partners, and generate effective approaches to combat core behavioral issues that consistently lead to roadway deaths.Highway safety practitioners and all who have an interest in stopping increased roadway fatalities were invited to address core strategies to counter poor driving behaviors, new safety technologies and to define the long term vision for traffic safety.
Prior to the seminars, the NHTSA struck a landmark agreement in January 15, 2016 with 20 automobile manufacturers, making up over 99% of the U.S market, to implement Automatic Emergency Braking (AEB) as a standard feature on all new cars by 2022. Some automakers have even claimed the technology would be implemented across the board for vehicles as soon as 2018.
Additional agency efforts have included a series of new safety feature proposals to be added to the NHTSA Five-Star Safety Rating for new vehicles in December 2015 which would include additional crash tests, pedestrian protection technologies, and crash avoidance and mitigation features that may encourage manufacturers to produce safer vehicles for U.S. roadways.
"*" indicates required fields