Tramadol Linked To A Higher Risk of Heart Problems, Bone Fractures And Death When Compared To Codeine: Study
November 01, 2021
By: Russell Maas
New research suggests that certain synthetic opioid pain medications, such as tramadol, may expose users to an increased risk of death and heart problems when compared to natural opioid-containing prescriptions.
According to findings published last month in The Journal of American Medical Association (JAMA), use of the synthetic opioid tramadol, sold under the brand name Ultram, was linked to a statistically higher all-cause mortality rate among patients, while also drastically increasing the risk of cardiovascular death.
As the opioid epidemic continues to worsen throughout the world, with more than 70% of all drug overdoses involving opioids, researchers from the U.K. and Spain compared the adverse health outcomes of tramadol and the natural opiate codeine, which are two of the most frequently prescribed pain medications for moderate to severe pain relief.
Researchers reviewed data from primary care databases with routinely collected medical records and pharmacy dispensations on 1,093,064 patients 18 years of age or older, with either a tramadol or codeine prescription. Of the prescriptions, 326,921 were for tramadol, 762,492 were or codeine and 3,651 patients were given both drugs simultaneously.
According to the findings, tramadol was associated with a higher risk of all-cause mortality when compared to codeine. Researchers indicated tramadol was assessed with a 13.00 per 1,000 person death rate, compared to a 5.61 per 1,000 person death rate for codeine patients.
Researchers further determined patients prescribed tramadol were at an increased risk of suffering cardiovascular events and fractures, with cardiac events having an incident rate of 10.03 per 1,000 when compared to 8.67 for codeine. The fracture rate was calculated at 12.26 for tramadol compared to 8.13 for codeine.
Researchers found there was no significant difference between the synthetic or natural versions of the opioid for the risk of falls, delirium, constipation, opioid abuse/dependence, or sleep disorders.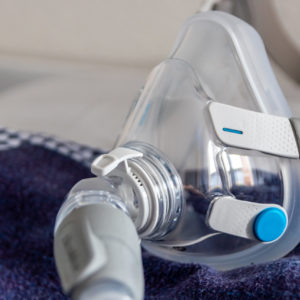 Did You Know?
Millions of Philips CPAP Machines Recalled
Philips DreamStation, CPAP and BiPAP machines sold in recent years may pose a risk of cancer, lung damage and other injuries.
Learn More
The narcotic-like pain killer tramadol is widely available and has become the second most frequently prescribed synthetic opioid worldwide. The drug is widely available as a generic and sold under the brand names Ultram and Conzip. The medication is also often prescribed to treat cancer patients with neuropathic pain, as part of a combination treatment with acetaminophen, under the brand name Ultracet.
The study echoes similar tramadol side effects warnings released in the past, which the U.S. Food and Drug Administration (FDA) has warned may cause severe and potentially life-threatening respiratory problems for children under the age of 17. The FDA released another tramadol warning in April 2017, limiting the use of the drug among minors, and requiring changes to the warning labels after finding some children may metabolize opioids much quicker, causing unusually high levels of the active form of the drug to reach their systems much faster.
The warning indicates this scenario may cause serious and life-threatening problems, including respiratory depression and death, especially among children between the ages of 12 to 18, who have certain medical conditions, such as obstructive sleep apnea, lung disease or other conditions that affect the breathing.
Earlier this year, a report published in the September issue of the medical journal Pediatrics, warned that nearly half of opioid prescriptions given to children are considered "high risk" due to exceeding the recommended dose, supply, or combining drugs not recommended for children.
The U.S. Centers for Disease Control and Prevention consider a three-day prescription sufficient to handle acute pain. Opioids should not be prescribed for more than seven days unless necessary, and then only rarely. Research published last year indicated children and teens should be prescribed the least opioids necessary for the shortest duration needed.
Karen

September 12, 2023 at 10:18 pm

I have heart issues and breathing issues from taking tramadol since 2014 after a operation. I've never experienced such health issues like this before tramadol . Funny doctors knew and dont Care about Patients.

Frankie

March 28, 2023 at 4:46 pm

I take Tramadol twice a day for now for over 20 years, The side affects are horrible if try not to take them all the time… It puts me in a depress state which it gives a horrible feeling and spinning!! I would like to speak to attorney about this issue.. The pharmaceutical companies putting something in there that makes it addictive when you're on fibromyalgia or any arthritis situation!! Thank yo[Show More]I take Tramadol twice a day for now for over 20 years, The side affects are horrible if try not to take them all the time… It puts me in a depress state which it gives a horrible feeling and spinning!! I would like to speak to attorney about this issue.. The pharmaceutical companies putting something in there that makes it addictive when you're on fibromyalgia or any arthritis situation!! Thank you!!

Lou

February 28, 2023 at 11:37 pm

I'm surprised Tramadol has no lawsuits I was on his for 20 years for back injuries and arthritis until I was cut off left me very depressed I had to use or still use Maca Ashwaganda to avoid being depressed

Hicham

November 15, 2022 at 9:41 pm

Tramadol is problem to me

Tracie

August 28, 2022 at 5:18 am

I taking Tramadol help 50mg every day twice a day

Audrey

August 21, 2022 at 7:52 pm

Never had high blood pressure or heart issues since I started taking tramadol now kidney grf is low also

Jennifer

July 12, 2022 at 11:51 pm

Tramadol ruined my life. I was given percocet for at least a year and asked my doctor in 2009 to give me something non narcotic for my pain. He prescribed me 240 a month (8 a day) I had no idea I was physically dependent on in until I was out one day and was sicker than I have been in my whole life. Then my doctor would no longer give it to me because I lost insurance and couldn't afford to be see[Show More]Tramadol ruined my life. I was given percocet for at least a year and asked my doctor in 2009 to give me something non narcotic for my pain. He prescribed me 240 a month (8 a day) I had no idea I was physically dependent on in until I was out one day and was sicker than I have been in my whole life. Then my doctor would no longer give it to me because I lost insurance and couldn't afford to be seen. So I would get from friends, buy on streets, go to hospital and even stealing to support my habit for this non addicted drug. I ended up losing my house, my car, my kids and my ex husband. I will suffer everyday because of me not having my babies
"*" indicates required fields