Trampoline Park Injury Reports Have Risen Sharply in Recent Year: Study
August 02, 2016
By: Martha Garcia
With a growing number of indoor trampoline parks being opened throughout the country, an increasing number of children are suffering potentially serious trampoline injuries, according to the findings of a new study.
Rates of injuries suffered at trampoline parks have increased drastically, rising from nearly 600 in 2010 to nearly 7,000 by 2014. The findings were published in the August issue of the journal Pediatrics.
Researchers analyzed data from the National Electronic Injury Surveillance System from 2010 to 2014, determining yearly visits to the emergency room across the U.S. increased from 581 in 2010 to 6,932 in 2014. The increase was framed alongside statistics for injuries sustained on trampolines at home. Those injuries did not increase.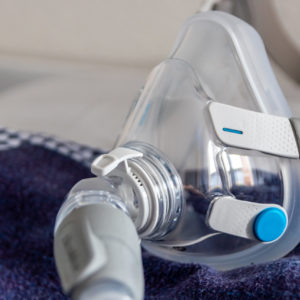 Did You Know?
Millions of Philips CPAP Machines Recalled
Philips DreamStation, CPAP and BiPAP machines sold in recent years may pose a risk of cancer, lung damage and other injuries.
Learn More
Overall, patients who sustained injuries at a trampoline park, which typically have wall to wall trampolines, were older than patients who sustained injuries on a trampoline at home. Those patients were the average age of 9, compared to 13 years old for the patients who were injured at a trampoline park facility.
Researchers said sprains and fractures were the most common injuries in both cases. However, injuries at trampoline parks were less likely to involve blows to the head, where injuries sustained at home were more likely to be to the head.
Trampoline park injuries were more likely to involve injuries to the lower extremities, such as leg fractures. Those accounted for nearly 60 percent of all injuries.
Injuries sustained at home were more likely to be to the upper limbs, such as elbow fractures. Those accounted for 34 percent of injuries, while forearm fractures accounted for 18 percent of injuries.
A survey of emergency room doctors published earlier this year indicated most doctors would ban trampolines from their homes. Trampolines ranked number one among the top eight items doctors refuse to have in their homes due to safety reasons, citing the possibility of serious injury. Research published in 2014 indicated trampoline injuries involved more than 250,000 people over the last decade, the majority of which were bone fractures impacting children.
Injuries sustained at trampoline parks were more likely to be more severe, the study indicated. Those injuries included dislocations and warranted admission to the hospital. Other serious injuries included open fractures and spinal cord injuries.
Most often children who sustained injuries fell, crashed into another jumper, or sustained an injury while attempting a flip.
Trampoline Safety Concerns
Researchers warn that trampoline park injuries are an emerging concern and safety efforts need to be taken to prevent injury at trampoline parks.
The International Association of Trampoline Parks (IATP) responded to the study with a statement saying they welcomed studies concerning trampoline safety. Most studies on trampoline injuries involve home trampolines, not trampoline parks. Little is known about trampoline park injuries.
The IATP estimates more than 50 million people visit trampoline parks in North America each year. The industry has grown tremendously as popularity has risen. In 2010, there were 25 parks in the nation, by 2014 there were more than 350. About five to six new parks open each month.
The IATP concludes, with rapid growth it is natural for injuries at trampoline parks to increase. However, they look forward to future studies that can offer a "deeper understanding of safety issues" and data that can educate parents, jumpers and parks.
In the statement, the group compared the rates of trampoline injuries to football. High School football players experience injuries at 3.87 per 1,000 players. Comparatively, trampoline parks have less than 1 injury per 10,000 jumpers.
The association recommends proper supervision at all times and protective padding to help reduce injuries. The IATP calls on trampoline parks to follow the ASTM International Standard for Trampoline Courts, which includes, design and manufacturing criteria, monitoring parks, redundant netting, training and providing customer education.
However, a 2012 study published warned consumers about the risks of recreational trampolines and indicated there was no way to make the equipment safe, including using safety netting and safety padding. The report outlined the failure of those safety devices to adequately protect children and prevent injuries.
Despite the risks, the IATP highlighted the benefits of youth recreational sports overall saying it outweighs the negatives. They do however, encourage more research to help prevent injuries.
"*" indicates required fields