Traumatic Brain Injury Can Resemble Lou Gehrig's Disease: Study
August 18, 2010
By: Staff Writers
The findings of a new study suggest that Lou Gehrig may not have actually had amyotrophic lateral sclerosis (ALS), which has become commonly known as Lou Gehrig's disease. Instead the baseball legend may have been the victim of multiple traumatic head injuries, which could have led to a different condition that was mistaken for ALS. 
The head trauma study (pdf), published in the September issue of the Journal of Neuropathology & Experimental Neurology, suggests that repetitive head trauma experienced in collision sports might cause a motor neuron disease. This disease, chronic traumatic encephalopathy (CTE), could be, and probably has been, mistaken for Lou Gehrig's disease, scientists say.
Researchers led by Dr. Ann C. McKee, of Boston University's School of Medicine, performed examinations on the brains of twelve diseased former athletes. One had been a hockey player and the 11 others were football players. They found deposits of specific proteins in the brain known as tau and TDP-43 in patterns which are related to CTE and not Lou Gehrig's disease. Three of the athletes also developed another fatal motor neuron disease.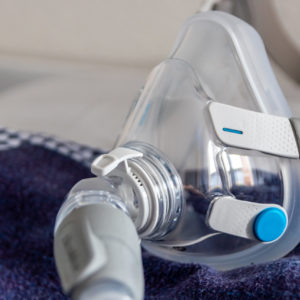 Did You Know?
Millions of Philips CPAP Machines Recalled
Philips DreamStation, CPAP and BiPAP machines sold in recent years may pose a risk of cancer, lung damage and other injuries.
Learn More
While the researchers did not examine Lou Gehrig's brain, they have stated that their findings imply that Gehrig may not have had the disease that carries his name. He was struck a number of times in the head by errant pitches during his baseball career, including a fast ball that knocked him unconscious during a 1934 exhibition game.
Traumatic brain injury is one of the leading causes of death and permanent disability world wide, with 1.4 to 1.7 million people suffering a traumatic brain injury each year. Such injuries often result in a victim requiring extensive medical treatment and permanent around-the-clock care.
Motor neuron diseases, such as Lou Gehrig's disease and CTE, cause specialized nerve cells to degrade. Those cells control muscle movement and organ function. Researchers said that currently, there is no way to tell Lou Gehrig's disease from CTE until after the person has died and the brain can be examined.
The researchers also suggested that their findings could explain why there is an unusually high rate of Lou Gehrig's disease diagnosed among military veterans. They could actually have CTE caused by concussions and explosions.
"The study has broad implications, not only for understanding the potential risks to professional and non-professional athletes in many types of collision sports, but also for people who serve in military combat," said the medical journal's editor-in-chief, Dr. Raymond A. Sobel. "Anyone who experiences repetitive, seemingly mild, head injury or concussion might be at risk for developing a brain disease later in life."
The scientists said more research is needed in order to better understand the development and diagnosis of motor neuron diseases to advance both the ability of doctors to diagnose the correct disease and to prevent and cure them.
"*" indicates required fields