Regular Use of Pain Relievers Linked to Hearing Loss: Study
March 15, 2010
By: Staff Writers
Tylenol, aspirin and other common over-the-counter pain killers may cause hearing loss in men, according to the results of a recent study. 
The study, published this month in the American Journal of Medicine, found that men who took acetaminophen, the active ingredient in Tylenol, or other pain relievers known as nonsteroidal anti-inflammatory drugs (NSAIDs), like aspirin and Ibuprofin, face an increased risk of hearing loss. Scientists found that the longer the pain killers are used, the higher the risk in most cases.
"Regular use of analgesics, specifically aspirin, NSAIDs, and acetaminophen, might increase the risk of adult hearing loss, particularly in younger individuals," researchers concluded. "Given the high prevalence of regular analgesic use and health and social implications of hearing impairment, this represents an important public health issue."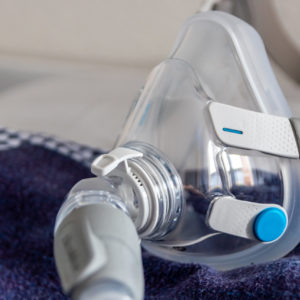 Did You Know?
Millions of Philips CPAP Machines Recalled
Philips DreamStation, CPAP and BiPAP machines sold in recent years may pose a risk of cancer, lung damage and other injuries.
Learn More
The study included nearly 27,000 men between the ages of 40-74 who worked in the health profession. Researchers found that, overall, men under 60 years old who take Tylenol or other acetaminophen-based medications at least twice a week were 22% more likely to suffer hearing loss than those who do not. Men who took NSAIDs like Ibuprofen were 21% more likely to suffer hearing loss, and men who took aspirin were 12% more likely. The most at-risk group included men between the ages of 45 to 50 years old, who had a 99% increased risk of hearing loss if they took Tylenol. Men from the same age group had a 61% increased risk of hearing loss if they took Ibuprofen regularly, and a 33% increased risk if they took aspirin regularly.
Researchers found that there was no appreciable difference in hearing loss after the age of 60.
Scientists who conducted the Tylenol and NSAID hearing study pointed out that there have been tests in animals that found that the use of some pain killers can decrease blood flow to the cochlea, the part of the inner ear which is the primary source of human hearing. It contains tiny hair cells suspended in fluid that move when sound vibrations enter the inner ear. The nerves in the cochlea transmit the motions to the brain, which interprets them as sound.
The researchers said that the study was the first time acetaminophen had been studied for hearing loss.
The study comes as the FDA is taking a closer look at over-the-counter pain killers. In April 2009, the FDA announced that it would require more stringent liver injury warnings on Tylenol and NSAIDs, which include aspirin (marketed as Bayer), ibuprofen (marketed as Advil and Motrin), naproxen (marketed as Aleve, Naprosyn, Anaprox and Naprelan) and ketoprofen (marketed as Orudis and Oruvail).
Millions of Americans, both adults and children, use these drugs for pain relief and to reduce fevers. They are also commonly combined with other ingredients in many common cold medicines.
Robert

April 8, 2022 at 2:15 am

tylonol made me completly deaf... cannot hear anything at any level... i have been deaf since 2006

Vivian

May 3, 2010 at 8:08 pm

Is this study explains the cumulative effect of these anti-inflammatories? Is the accumulation is related to the dose taken during the study or throughout the life?

Lucy

March 15, 2010 at 5:28 pm

What dosage was used in the studies. I, like many people take 80mg aspirin for heart concerns. I am also a woman, is this study going to be replicated in women?
"*" indicates required fields