Tylenol Sinus Class Action Lawsuit Filed Over Ineffective Decongestant
September 25, 2023
By: Irvin Jackson
Another major drug manufacturer faces a class action lawsuit in the wake of a scientific panel's determination that the nasal decongestant used in Tylenol Sinus and similar cold medications does not work, and never has.
The complaint (PDF) was filed by Pamela Joyner in New Jersey federal court on September 21, targeting Tylenol Sinus and its manufacturer, Johnson & Johnson Consumer, Inc. It is the second such decongestant class action lawsuit filed in less than a week, following findings issued by U.S. Food and Drug Administration (FDA) advisors, which determined that the decongestant phenylephrine is no better than a placebo.
The lawsuits come after an FDA advisory committee determined that the decongestant phenylephrine is ineffective when taken orally, even though it has been on the market for decades and is found in a number of popular products, including Tylenol Sinus, Mucinex, Nyquil and Sudafed tablets and liquids.
The FDA is now considering whether it will allow the drugs to remain on the market, which may have far ranging effects on the over-the-counter cold medication industry. However, consumer class action lawsuits seek to recover profits that drug manufacturers have generated from selling useless medications for decades.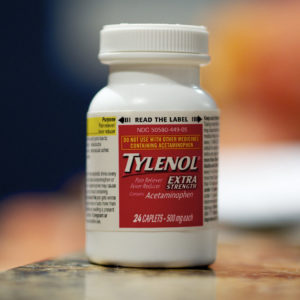 Joyner's lawsuit indicates she purchased Tylenol Sinus Severe Daytime Caplets from a local CVS Pharmacy. When she took the drugs, her decongestion did not improve.
The lawsuit claims that she and other consumers would not have purchased the drugs, and would not have paid premium cold medication prices for them, had they known the nasal decongestant the drugs advertised did not actually work.
Her complaint, which seeks class action status for all of those who have purchased Tylenol Sinus medications, indicates that drugs like it generated almost $2 billion in sales in 2022, with more than 242 million packages or bottles of medications containing the drug sold that year.
"These Drugs are designed to combat sinus issues, such as congestion, among other things. Unfortunately, the Drugs do not," Joyner's lawsuit notes. "In fact, the Drugs are ineffective according to the FDA, this is due to their active ingredient being phenylephrine."
The lawsuit notes that phenylephrine-containing products, which have been on the market for decades, rose to prominence about 15 years ago, when pharmacies began restricting and moving medications containing the decongestant pseudoephedrine behind the counter and into locked cabinets, since that ingredient is frequently used in illegal meth manufacturing operations.
As a result of restrictions on pseudoephedrine, the number of tablets that can be purchased at one time is capped, and consumers must be 18 years or older and show ID. Therefore, most common over-the-counter products marketed in recent years contain the decongestant phenylephrine, which may not have provided any actual benefit for consumers.
The pharmaceutical industry has called for the FDA to leave the products on shelves, predicting massive disruption in the supply chain, and increasing prices, if the manufacturers have to reformulate the products.
"*" indicates required fields