Uloric Heart Risks Lead FDA To Require "Boxed" Warning About Deaths Linked to Gout Drug
February 28, 2019
By: Russell Maas
Federal health officials are requiring the strongest warning possible for the popular gout medication Uloric, which will include information about an increased risk of cardiovascular events or death.
Uloric (febuxostat) is a Takeda Pharmaceuticals medication that is designed to lower the blood uric levels among adults diagnosed with gout, which has rapidly become a blockbuster drug since it was introduced in 2009. However, recent research suggests that side effects of Uloric may carry serious heart risks when compared to alternative drug treatments.
On February 21, officials from the U.S. Food and Drug Administration (FDA) announced the new Uloric "boxed" warning, indicating that the prominently placed label information will be required to inform consumers and the medical community about the risk of cardiovascular injury and overall death from combining medications or existing health problems while taking Uloric. Given the serious risk, the warning will be placed in a black box at the top of the label, which is the strongest warning the FDA can require a drug maker to place on their product.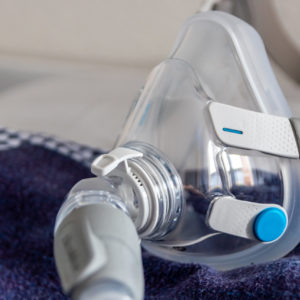 Did You Know?
Millions of Philips CPAP Machines Recalled
Philips DreamStation, CPAP and BiPAP machines sold in recent years may pose a risk of cancer, lung damage and other injuries.
Learn More
The warning is designed to make sure patients and doctors are aware of increased risks associated with use of Uloric instead of allopurinol, which is an alternative uric acid reduction medication. FDA officials have also updated the Medication Guide to indicate that Uloric should only be prescribed as a secondary medication, when patients taking allopurinol experience severe side effects.
Since the medication was approved by the FDA with warnings about a potential risk of heart attacks, strokes and cardiovascular death, which were seen in its initial clinical trials, the FDA has required additional post-marketing safety research, which have produced concerning results.
Recent clinical trial data recorded 15 Uloric patient deaths from heart-related causes for every 1,000 patients treated for a year, which compared to 11 deaths from heart-related causes per 1,000 patients treated with allopurinol for a year. In addition, there were 26 deaths from any cause per 1,000 patients treated for a year with Uloric, compared to 22 deaths per 1,000 patients treated for a year with allopurinol.
As a result of this clinical trial, the FDA's Arthritis Advisory Committee and Drug Safety and Risk Management Advisory Committee held a meeting in January to review safety data and determine if the health risks of Uloric outweighed the benefits of its use.
Although a Uloric recall was urged by some critics, panelists recommended several drastic Risk Evaluation and Mitigation Strategies (REMS), including keeping Uloric at a centralized pharmacy, and only making it available if both the patient and the physician previously had given informed consent recognizing the increased risk of cardiovascular mortality.
The panel held a 19 to 2 vote that recommended that Uloric be considered a mostly second-line therapy for a select population of patients that experience severe adverse reactions when given allopurinol first.
Since Uloric was approved by the FDA only ten years ago, the drug has was aggressively marketed to the roughly 9 million individuals nationwide who suffer from gout each year, quickly generating annual sales of approximately $1.9 billion by 2017.
However, since Uloric' s debut on the market, skepticism about the safety of the drug has consistently surfaced. The original concerns about Uloric were raised in a whistleblower lawsuit filed in 2012 by Helen Ge, a former safety consultant with Takeda Pharmaceuticals. In her lawsuit, Ge alleged that Takeda defrauded Medicare and Medicaid by failing to report that Uloric could cause dangerous side effects when used in combination with other drugs, such as digoxin, imuran, methadone, and warfarin. Some of those interactions have been fatal, she warned.
It appears likely that a growing number of Uloric lawsuits may now be filed by individuals who have experienced heart problems or other injuries after using the medication.
"*" indicates required fields