"Best If Used By" Preferred Expiration Date Terminology, USDA Guidance Says
December 16, 2016
By: Martha Garcia
Federal food regulators are recommending that guidelines for food product "use by" dates be updated, calling for uniformity and less consumer waste. 
The new Food Product Dating guidance issued by the U.S. Department of Agriculture (USDA) on December 14, recommending that food producers use the phrase "Best If Used By" to indicate food usage recommendations.
"Best if Used By" is a date you would currently find on meat, poultry, or egg product labels. The USDA does not mandate food expiration dates on labels, except for infant formula.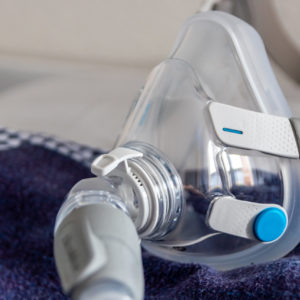 Did You Know?
Millions of Philips CPAP Machines Recalled
Philips DreamStation, CPAP and BiPAP machines sold in recent years may pose a risk of cancer, lung damage and other injuries.
Learn More
Current language used for product dates is a voluntary system implemented by food manufacturers and stores governed by the Food Safety and Inspection Service.
The new recommendations call for manufacturers and stores to use the same language. Currently some use "Sell By," "Use By," and "Best By." Different phrases may indicate different things to consumers, creating confusion and leading to unnecessary food waste of food that is still safe to eat.
"Research shows that this phrase conveys to consumers that the product will be of best quality if used by the calendar date shown," the USDA said in the new food guidance. "Foods not exhibiting signs of spoilage should be wholesome and may be sold, purchased, donated and consumed beyond the labeled 'Best if Used By' date."
The USDA estimates about 30% of all food is lost or wasted at the consumer level. The new guidance is part of an effort to prevent food waste in the U.S.
Currently there are two types of product dating used; open dating and closed dating.
Open dating is a calendar date applied by the manufacturer or retailer that estimates a period that the product is thought it will have the best quality. It helps stores determine how long to display and sell food.
Closed dating is a set of letters and numbers applied by manufacturers to identify the production date. The code is not meant for consumers to use as a "best if used by" date. It is used to track the product, rotate stock, and locate products for recalls.
This is determined by the date the food was manufactured, the length of time and temperature it was held during distribution and sale, and characteristics of that food.
The new language calls on customers and retailers to evaluate food on a case by case basis, not simply by a product date, to determine if it is safe to eat. The "Best if Used By" does not indicate its unsafe to eat food after that date.
The USDA said the quality of a product may deteriorate after the date passes, but overall food should be safe after the date if it is handled properly. Consumers should look for signs of spoilage, not focusing on a date. The agency recommends looking for odors and changes in flavor or texture from naturally occurring bacteria.
Food past the "Best if Used By" date can still be donated and eaten, as long as it doesn't show signs of spoiling.
In 2015, the USDA and Environmental Protection Agency set a national goal of reducing food waste in landfills by 50% by 2030. The new guidance is part of that effort.
"In an effort to reduce food loss and waste, these changes will give consumers clear and consistent information when it comes to date labeling on the food they buy," Al Almanza, USDA Deputy Under Secretary for Food Safety, said in a statement about the revised guidelines. "This new guidance can help consumers save money and curb the amount of wholesome food going in the trash."
"*" indicates required fields