Trials for AMS, Ethicon & Boston Scientific Mesh Cases to Begin Dec 2013
December 11, 2012
By: Austin Kirk
During a status conference last week before the federal judge overseeing five different multidistrict litigations (MDLs) for transvaginal mesh lawsuits, the Court has indicated that a series of three "bellwether" trials will be held starting in December 2013, involving three different manufacturers.
U.S. District Judge Joseph R. Goodwin is presiding over vaginal mesh MDLs involving products manufactured by C.R. Bard, American Medical Systems (AMS), Ethicon, Boston Scientific and Coloplast.
Several thousand women throughout the United States have filed a product liability lawsuit after suffering severe and debilitating complications from transvaginal mesh products, which have been used in recent years for repair of pelvic organ prolapse (POP) and female stress urinary incontinence (SUI).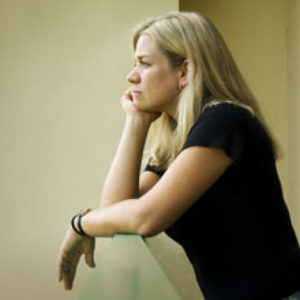 All of the cases involve similar allegations that design defects with the mesh implants resulted in pelvic pain, infection, erosion of the mesh through the vaginal wall, internal organ perforations and other complications.
The first of the consolidated litigations was transferred to Judge Goodwin in October 2010, involving all Bard Avaulta mesh lawsuits filed in U.S. District Courts throughout the United States.
In February 2012, three new MDLs were established before Judge Goodwin, involving AMS mesh lawsuits, Ethicon mesh lawsuits and Boston Scientific mesh lawsuits.
Most recently, in August 2012, a fifth MDL for Coloplast mesh lawsuits was centralized before Judge Goodwin in the U.S. District Court for the Southern District of West Virginia.
Vaginal Mesh Trial Dates
According to a pretrial order issued in May 2012, the first vaginal mesh trial date in the federal court system is expected to begin early next year, involving a product liability lawsuit brought by a woman who experienced problems with Bard Avaulta pelvic mesh.
While Judge Goodwin issued another scheduling order in September 2012, indicating that a second group of cases from the Bard Avaulta MDL would be prepared for trial dates to begin in June 2013, the Court has now indicated that these cases will be moved and a series of lawsuits involving products manufactured by AMS, Ethicon and Boston Scientific will be prepared for trial dates beginning on December 3, 2013.
During a status conference (PDF) held before Judge Goodwin on December 6, the Court indicated that the first trial will involve a lawsuit filed by a woman who experienced problems with an AMS mesh product, followed by a second trial involving a product manufactured by Johnson & Johnson's Ethicon subsidiary and then a trial involving a product manufactured by Boston Scientific.
The parties have been directed to submit joint proposals for a scheduling order within the next three weeks, outlining the process for selecting and preparing a small group of lawsuits for these early trial dates. Judge Goodwin has indicated that the cases to be selected for trial will only involve single products manufactured by a single defendant, excluding cases filed by women who have experienced complications after receiving multiple different transvaginal mesh products.
These early "bellwether" trials are designed as test cases, allowing the parties to gauge how juries are likely to respond to certain evidence and testimony that may be repeated throughout a large number of different lawsuits. The preparation for these trials and the outcomes may help facilitate an eventual vaginal mesh settlement agreement between the parties.
"*" indicates required fields