Congress Urged To Require Independent Testing Of All Foreign Drugs, After Finding NDMA In Zantac, Metformin
June 04, 2020
By: Irvin Jackson
The independent pharmacy that discovered the presence of cancer-causing chemicals in Zantac and metformin is calling on Congress to require more stringent investigation and certification of the U.S. drug supply chain, indicating there is little regulatory oversight in place now to stop dangerous drugs from entering the market, especially from overseas.
Valisure founder and CEO David Light testified (PDF) before the Senate Finance Committee on June 2, at a hearing on the FDA's oversight of foreign drug manufacturing inspections.
While the hearing focused on the urgent rush for treatments for the COVID-19 pandemic, Light and others noted that the problems securing the safety of the U.S. drug supply go far beyond the current crisis.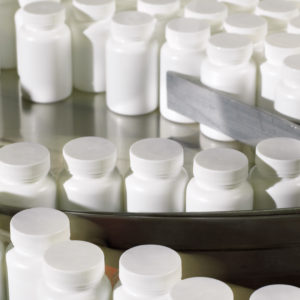 Valisure is an independent online pharmacy that tests drugs thoroughly before sending them to customers. In September 2019, the pharmacy filed a citizen's petition with the FDA, calling for Zantac recalls after detecting high levels of N-Nitrosodimethylamine (NDMA) in every batch of Zantac it tested.
While the FDA has previously determined that the safe daily exposure to NDMA is only 96 nanograms (ng), Valisure found that some 150 mg Zantac pills contained more than 3,000,000 ng, indicating the cancer-causing chemical byproduct may be produced when the drug is stored at high temperatures or as it travels through the body.
After determining there was no way to reliably determine which pills were contaminated, the FDA decided all manufacturers must issue Zantac recalls for ranitidine-based drugs on April 1, decades after the drugs were introduced and after millions of Americans were exposed to the chemicals which may have caused the development of breast cancer, testicular cancer, kidney cancer, bladder cancer and other injuries.
Light warned that the Zantac incident may just be the tip of the iceberg, and called on the Senators to put new systems in place to safeguard the public from potentially hazardous drugs.
Those recommendations included a call for certification of all drugs, indicating they have been independently chemically analyzed before being sold. Light also called for a drug quality scoring system to tell customers, patients, healthcare professionals and others about what investigators found regarding a drug's quality and the quality of the manufacturing process involved in making it. He said these steps could be implemented through new FDA regulations and congressional legislation.
"There are roughly three drug recalls in the U.S. every day and about 100 of those recalls every year are 'Class I,' which are considered potentially life-threatening. These recalls can be attributed, at least in part, to the fact that the chemical quality of medications is primarily checked by manufacturers, which self-report the results," Light said in his testimony. "Most manufacturers are located overseas, where oversight by the FDA is difficult and fraud is commonplace. These general difficulties are only made worse by the COVID-19 pandemic."
Metformin Recalls Begin
One of the most recent examples is the front-line diabetes medication, metformin. Earlier this year, Valisure warned the FDA it had detected high levels of NDMA in batches of metformin.
At first, the FDA said it was unable to verify the pharmacy's results. However, late last month the agency reversed course and warned it had verified that some batches of metformin did contain levels of NDMA which exceed its daily recommended limits and warned that metformin recalls would begin shortly.
Two such recalls have already been announced, including the latest metformin recall issued on May 29 by Amneal Pharmaceuticals LLC, and published on June 1 by the FDA.
Amneal announced it was recalling all lots of Metformin Hydrochloride Extended Release Tablets USP at 500 mg and 750 mg strengths which had not yet expired. The recall came after the FDA tested seven lots which all had NDMA levels above the acceptable limit.
The 500 mg pills were sold in bottles of 90, 100, 500, and 1,000 tablets, as well as in bulk. The 750 mg recalled tablets were sold in 100 count bottles and in bulk boxes. Only extended release tablets are affected by the recall.
Customers with questions about the recall can call 1-833-582-0812 or send an email to AmnealProductRecallDS@amneal.com.
Maria

November 3, 2020 at 8:19 pm

Hi my name is Maria, my mom Gwendolyn was taking ranitidine in the early mid 2000's. She was diagnosed with stage 3 ovarian cancer in November 2018 and passed away on May 9, 2020.
"*" indicates required fields