Valsartan Contamination Lawsuits Stayed Pending Entry of Case Management Order
March 08, 2019
By: Austin Kirk
The U.S. District Judge recently appointed to preside over all federal valsartan contamination lawsuits has issued an order that stays all pending deadlines, until the parties meet with the Court during an initial status conference later this month.
A growing number of product liability claims and class action lawsuits have been filed over recalled valsartan in recent months, each alleging that generic versions of the hypertension drug were distributed for years with cancer-causing impurities, including N-nitrosodimethylamine (NDMA) and N-Nitrosodiethylamine (NDEA).
Many of the complaints involve allegations that users of the contaminated valsartan drugs developed liver cancer, kidney cancer, bladder cancer, stomach cancer and other digestive tract cancers, pursuing damages against Zhejiang Huahai Pharmaceutical Company of China, which manufactured the tainted pharmaceutical ingredients, as well as a number of different generic drug manufacturers and distributors.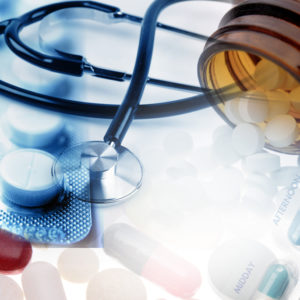 Given common questions of fact and law presented in lawsuits filed in various different U.S. District Courts nationwide, the U.S. Judicial Panel on Multidistrict Litigation (JPML) established coordinated pretrial proceedings lawsuit early last month, which resulted in the transfer of all cases to U.S. District Judge Robert B. Kugler in the District of New Jersey. The process is designed to reduce duplicative discovery, avoid conflicting pretrial schedules and serve the convenience of the parties, witnesses and the judicial system.
This week, Judge Kugler granted a motion to stay proceedings (PDF), which was filed by the generic drug makers, and suspends or vacates all deadlines entered in cases before the valsartan multidistrict litigation (MDL) was established. The stay is effective until any further orders are entered after an initial case management conference set for March 27.
Valsartan Recalls
The first valsartan problems surfaced in July, when European regulators announced that batches of the active ingredient supplied by Zhejiang Huahai Pharmaceuticals in China, tested positive for NDMA.
The FDA followed with its own recall announcement the following week, indicating the agency had launched an investigation to determine the scope of the contamination and the potential risk to consumers. Since that time, the recall has been expanded several times, impacting a variety of manufacturers of the generic drug.
In September, the FDA stopped all imports of drug ingredients and medicines made by Zhejiang Huahai Pharmaceuticals (ZHP) in China, which manufactured many of the ingredients that contained NDMA as a by-product of manufacturing problems.
As more individuals discover that they may have received contaminated valsartan pills, a growing number of lawsuits are likely to be filed by individuals nationwide. Following coordinated discovery and any early "bellwether" trials held in the MDL, if the manufacturers fail to negotiate valsartan settlements or another resolution for the litigation, each individual case may ultimately be remanded back to the U.S. District Court where it was originally filed for a future trial date.
"*" indicates required fields