Valsartan Medical Monitoring Class Action Filed For Consumers Exposed To Recalled Blood Pressure Drug
April 15, 2019
By: Irvin Jackson
A class action lawsuit filed over recent valsartan recalls seeks to force manufacturers of the generic blood pressure drug to pay for medical monitoring for all consumers who may have received tainted pills and face a risk of cancer or other injuries.
The complaint (PDF) was filed by Paulette Silberman earlier this month in the U.S. District Court for the District of New Jersey, pursuing damages against a number of different companies that have distributed valsartan pills that were contaminated with cancer-causing impurities, including Zhejiang Huahai Pharmaceutical Co., Prinston Pharmaceutical Inc., Solco Healthcare, Teva Pharmaceuticals, Actavis, The Harvard Drug Group, Cardinal Health, Inc., Torrent Pharmaceuticals, and Aurobindo Pharma.
The lawsuit seeks class action status for valsartan users who received drugs that were recalled in recent months, calling for the drug manufacturers to pay for independent medical monitoring services, such as preventative screening and examinations, as well as care and treatment of any cancer that develops. It also calls for injunctive and monetary relief.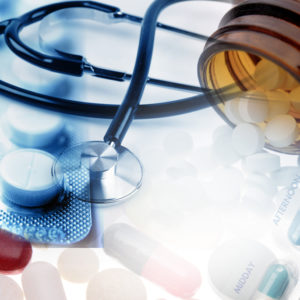 Since July 2018, a number of different recalls have been issued for generic valsartan pills, which were contaminated with N-nitrosodimethylamine (NDMA) and N-Nitrosodiethylamine (NDEA), which appear to be a by-product of the generic drug manufacturing process. The chemicals are known human carcinogens and may increase the risk of liver cancer, kidney cancer, colorectal cancer, gastric cancer and other injuries.
"These contaminated, adulterated Valsartan drugs were introduced into the American market potentially as far back as November 2011 by Defendants," the lawsuit states. "Plaintiff and other Class Members were exposed to highly dangerous and potentially fatal carcinogenic substances because they consumed Defendants' contaminated Valsartan. "
The case joins a growing number of valsartan recall lawsuits filed in recent months by individuals who have been diagnosed with cancer following exposure to the drugs, raising similar allegations that the hypertension drugs were distributed for years with cancer-causing impurities.
Valsartan Recalls
The first valsartan problems surfaced in July, when European regulators announced that batches of the active ingredient supplied by Zhejiang Huahai Pharmaceuticals (ZHP) in China, tested positive for NDMA.
The FDA followed with its own recall announcement the following week, indicating the agency had launched an investigation to determine the scope of the contamination and the potential risk to consumers. Since that time, the recall has been expanded several times, impacting a variety of manufacturers of the generic drug.
In September, the FDA stopped all imports of drug ingredients and medicines made by ZHP, which manufactured many of the ingredients that contained NDMA as a by-product of manufacturing problems.
Given common questions of fact and law presented in lawsuits filed in various different U.S. District Courts nationwide, the U.S. Judicial Panel on Multidistrict Litigation (JPML) established coordinated pretrial proceedings lawsuit early last month, which resulted in the transfer of cases pending throughout the federal court system to U.S. District Judge Robert B. Kugler in the District of New Jersey. The process is designed to reduce duplicative discovery, avoid conflicting pretrial schedules and serve the convenience of the parties, witnesses and the judicial system.
Following coordinated discovery and any early "bellwether" trials held in the MDL, if the generic drug makers fail to negotiate valsartan settlements or another resolution for the litigation, each individual case may ultimately be remanded back to the U.S. District Court where it was originally filed for a future trial date.
"*" indicates required fields