Plaintiffs Respond to Drug Makers' Motion to Dismiss Valsartan Recall Lawsuits
September 22, 2020
By: Irvin Jackson
Lawyers representing plaintiffs nationwide diagnosed with cancer allegedly caused by recalled valsartan pills have responded to a motion to dismiss filed by generic drug makers, wholesalers and retail pharmacy defendants, who seek to escape liability for their role in distributing versions of the hypertension drug contaminated with cancer-causing chemicals.
There are currently several hundred valsartan lawsuits filed throughout the federal court system, each involving similar allegations that former users of the blood pressure drug were diagnosed with cancer due to exposure to N-nitrosodimethylamine (NDMA), N-Nitrosodiethylamine (NDEA) and other chemical byproducts that resulted from changes to the drug manufacturing process.
The chemicals are known carcinogens, which have been discovered in nearly all versions of generic valsartan distributed prior to a July 2018 recall. Long-term exposure has been linked to reports of stomach cancer, liver cancer, esophageal cancer, prostate cancer, pancreatic cancer and other injuries as the chemicals traveled through the digestive system.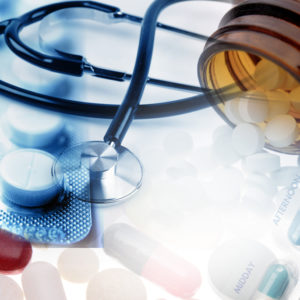 Given common questions of fact and law raised in complaints filed in U.S. District Courts nationwide, the federal litigation has has been centralized for pretrial proceedings before U.S. District Judge Robert B. Kugler in the District of New Jersey, as part of a multidistrict litigation (MDL). As valsartan recall lawyers continue to review and file claims in the coming months and years, it is widely expected that several thousand cases will ultimately be included in the proceedings.
In July, a consolidated motion to dismiss (PDF) was filed by various defendants involved in the litigation, including generic manufacturers, wholesalers and pharmacies involved in the sale and distribution of contaminated pills in recent years Defendants argue that plaintiffs are haphazardly filing complaints and raising allegations that are "unsustainable as a matter of law", largely based on an argument that a federal defense known as "preemption" should apply.
In a 130-page memorandum of law (PDF) filed on September 18, a plaintiffs steering committee urged the court to reject the early attempt to dismiss the litigation, pointing out that systemic problems with the valsartan manufacturing processes resulted in the widespread contamination problems, which were not disclosed to end users, the medical community or federal regulators.
"In sum, this is not a haphazard case based on some slapdash theory couched in vague conjecture. The allegations are specific, detailed, plausible, rooted in regulatory reports (some of which were unavailable or redacted prior to core discovery in this case), and, above all, legally sufficient," the memorandum states. "The harm to Plaintiffs was particularized and real."
As part of the coordinated pretrial proceedings in the valsartan litigation, it is expected Judge Kugler will establish a "bellwether" process, where the parties will use the fact sheet information about each valsartan cancer claim to select a representative group cases, which will be prepared for early trial dates in the MDL.
While the outcome of these early "bellwether" trials will not be binding on other plaintiffs, they are typically scheduled in complex pharmaceutical litigation to help the parties gauge how juries may respond to evidence and testimony which will be repeated throughout the litigation, and facilitate potential valsartan cancer settlements with the manufacturers and distributors of the contaminated pills.
"*" indicates required fields