Valsartan Gastrointestinal Cancer Lawsuit Alleges Chemical Impurities Led to Diagnosis, Need for Bowel Resection Surgery
May 20, 2019
By: Irvin Jackson
According to allegations raised in a product liability lawsuit filed earlier this month against several generic drug makers, a gastrointestinal cancer diagnosis was caused by side effects of recalled valsartan pills, which contained carcinogenic impurities that resulted from the manufacturing process.
Curtis LeBoeuf filed the complaint (PDF) in the U.S. District Court for the District of New Jersey on May 6, indicating that Zhejiang Huahai Pharmaceutical Co., Prinston Pharmaceutical, Inc., Solco Healthcare, LLC, Aurobindo Pharma, and Walmart were responsible for his cancer diagnosis for distributing generic valsartan that were contaminated.
According to the lawsuit, LeBoeuf was received generic valsartan from February 2016 through November 2018, including pills manufactured by companies linked to a number of generic drug recalls issued over the past year due to the presence of N-nitrosodimethylamine (NDMA) or N-Nitrosodiethylamine (NDEA), which are known human carcinogens.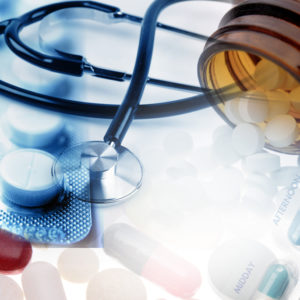 LeBoeuf was diagnosed with gastrointestinal cancer in June 2018, and indicates that he has undergone a number of treatments, including a procedure which required the removal of part of his bowels, known as a resection.
Just a couple months after LeBoeuf's diagnosis, the FDA began a still-ongoing series of valsartan recalls due to the chemical impurities, which are believed to be a byproduct of the generic drug manufacturing process. The chemicals have been linked to reports of gastrointestinal cancer, liver cancer, kidney cancer and other malignancies.
As a result of the chemicals, LeBoeuf indicates that the generic tablets should be considered illegal, because the drugs were different from the brand-name hypertension drug, Diovan, which they were supposed to emulate. In addition, the manufacturers failed to warn consumers or the medical communities about the additional ingredients, according to the lawsuit.
"If a manufacturer labels a drug but omits ingredients, that renders the drug misbranded. Because NDMA or NDEA were not disclosed by Defendants as ingredients in the valsartan-containing drugs ingested by Plaintiff Curtis LeBoeuf, the subject drugs were misbranded," the lawsuit states. "It is unlawful to introduce a misbranded drug into interstate commerce. Thus, the valsartan-containing drugs ingested by Plaintiff were unlawfully distributed and sold."
LeBoeuf presents claims of manufacturing defect, design defect, failure to warn, negligence, breach of warranty, fraud, negligent misrepresentation and breach of consumer protection statutes. He seeks both compensatory and punitive damages.
The case joins a growing number of valsartan recall lawsuits filed in recent months by individuals who indicate they were left with liver cancer, kidney cancer, bladder cancer, gastric cancer and other injuries following exposure to NDMA or NDEA.
In addition, a number of valsartan class action claims are pursuing damages for users of the medications who have not been diagnosed with cancer, but seek reimbursement for the cost of what were essentially worthless drugs, and funding for medical monitoring they may require for the rest of their lives due to their exposure to cancer-causing agents.
"*" indicates required fields