Valsartan Recalls "Tip Of the Iceberg" On Imported Drug Problems, Former FDA Inspector Tells NBC
May 15, 2019
By: Irvin Jackson
According to a former government inspector, recent valsartan recalls issued due to the presence of cancer-causing impurities were not only preventable, but likely represent only the "tip of the iceberg" for generic drugs imported into the United States.
In an NBC News report, former FDA inspector Massoud Motamed said he tried to warn about problems with valsartan manufacturing facilities in China and India at least a year before recalls began last year, but he was ignored.
Motamed also said that the problems are indicative of widespread issues with the U.S. imported drug supply chain.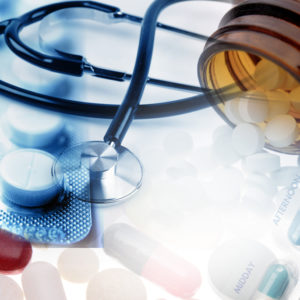 In July 2018, the FDA began an ongoing series of recalls for valsartan and similar hypertension drugs, which were distributed for years with traces of N-nitrosodimethylamine (NDMA), N-Nitrosodiethylamine (NDEA) or N-Nitroso-N-methyl-4-aminobutyric acid (NMBA). The chemicals are believe to be a byproduct of the generic drug manufacturing process, and are all known human carcinogens, which have now been linked to reports of liver cancer, kidney cancer, gastric cancer and other digestive tract cancers among individuals who received the tainted valsartan.
The recalled valsartan ingredients were manufactured primarily by Zhejiang Huahai Pharmaceutical Co. in China and Hetero Labs in India, impacting most of the U.S. supply for the blood pressure drug.
Motamed told NBC the recalls were indicative of more systemic problems. However, the FDA's inspectors are understaffed and underfunded, preventing the agency from keeping up with inspections of foreign facilities. As a result, foreign manufacturers have an easy time hiding problems from the U.S. regulators.
Often, FDA inspectors just have to trust the word of facility managers, who have every impetus to lie and hide things for their employers, according to Motamed.
NBC reports that FDA investigators only got to one fifth of domestic drug manufacturing facilities last year, and that's without language problems, travel issues and the ability to go back and follow up. Language barriers and time issues mean foreign manufacturing facilities get even less investigation.
In 2016, Motamed says he investigated Hetero Labs and discovered security camera footage of employees shredding company documents just days before his arrival. The FDA sent a warning letter to the company in August 2017.
Motamed also inspected the Zhejiang Huahai plant in China in May 2017, and found a number of alarming problems, including unknown impurities that were reportedly dismissed as laboratory errors.
He called for a warning letter to be sent to the facility, but his recommendation was overruled by FDA management, which instead allowed the plant to fix the problems voluntarily. A year later, the agency began forcing the company's drugs to be recalled and placed import restrictions on all Zhejiang Huahai products.
Several manufacturers of recalled valsartan tablets, including Hetero Labs and Zhejaing Huahai, face a growing number of valsartan lawsuits filed over claims that the tainted pills caused liver cancer, stomach cancer, kidney cancer, and other malignancies after years of exposure. There are also a number of valsartan class action lawsuits being pursued by plaintiffs who seek reimbursement for the cost of what were essentially worthless drugs, as well as funding for medical monitoring which former users may require for the rest of their lives due to exposure to the cancer-causing chemicals.
"*" indicates required fields