Tainted Valsartan Led To Kidney Cancer, Tumor Removal Surgery, Lawsuit Claims
June 10, 2019
By: Irvin Jackson
A Tennessee woman indicates that she was diagnosed with kidney cancer due to side effects of generic valsartan pills, which were tainted with known human carcinogens, resulting in the need for surgery to remove a tumor.
The complaint (PDF) was filed by Glenda Robertson in the Superior Court of New Jersey on June 5, indicating that she received pills that were subsequently recalled due to chemical impurities that were part of the generic drug manufacturing process, which she blames for causing her kidney cancer diagnosis.
The lawsuit presents claims against generic drug makers Solco Healthcare, Prinston Pharmaceutical, Inc. and Huahai US, Inc., indicating that Robertson received generic valsartan pills sold by the defendants between 2016 and 2018, which were subsequently recalled over the past year due to the presence of N-nitrosodimethylamine (NDMA), which is a known human carcinogen.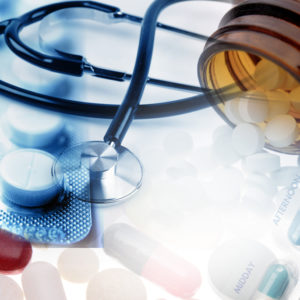 "Plaintiff, Glenda Robertson, was injured by ingesting an acutely toxic substance, specifically NDMA, which was present in the valsartan-containing medication manufactured, tested, distributed and/or sold by Defendants," Robertson states. "Plaintiff's injuries include the diagnosis and treatment of kidney cancer, which included the surgical removal of a tumor and a partial nephrectomy."
Robertson presents claims of manufacturing defect, strict liability, negligence, negligence per se and failure to warn, with her husband presenting a claim for loss of consortium. They seek both compensatory damages, as well as punitive damages, which would punish the manufacturers for recklessly endangering the health of consumers.
The lawsuit indicates that the defendants and other generic drug manufacturers knew for years that their manufacturing processes could result in byproduct contaminants, but did nothing and failed to warn either consumers, the medical community, or drug regulators.
The case joins a growing number of generic valsartan lawsuits filed in recent months by individuals who indicate they were left with a number of other types of cancer, including liver cancer, kidney cancer, bladder cancer, gastric cancer and other injuries following exposure to NDMA, NMBA, or NDEA.
In addition, a number of valsartan class action claims are pursuing damages for users of the medications who have not been diagnosed with cancer, but seek reimbursement for the cost of what were essentially worthless drugs, and funding for medical monitoring they may require for the rest of their lives due to their exposure to cancer-causing agents.
Terrence

December 31, 2019 at 5:46 pm

Have cancer on my kidneys
"*" indicates required fields