Valsartan Lawsuit Seeks Class Action Status Over Recalled Pills
September 17, 2018
By: Irvin Jackson
A class action lawsuit over recalled valsartan pills has been filed against a number of manufacturers who allegedly sold and distributed generic versions of the hypertension drug in recenty years that were contaminated with an impurity that may place users at an increased risk of cancer.
According to allegations raised in a complaint (PDF) filed by James Jones in the U.S. District Court for the Eastern District of Missouri on September 11, putative class members were injured by paying the full price for valsartan pills that were worthless, because they were contaminated with the carcinogenic and harmful N-nitrosodimethylamine (NDMA) impurity, and now face incidental medical expenses.
Zhejiang Huahai Pharmaceutical Co., Prinston Pharmaceutical, Inc. Solco Healthcare U.S. LLC and Huahai US, Inc. are named as defendants in the lawsuit, which seeks class action status for all individuals who purchased the valsartan-containing drugs and were advised to cease using them.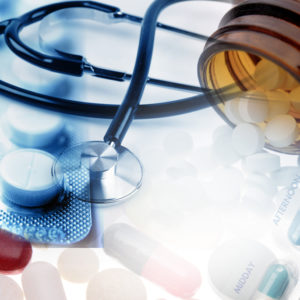 The first valsartan recalls were announced in Europe on July 5, after batches of the active ingredient supplied by Zhejiang Huahai Pharmaceuticals in China, tested positive for NDMA, which may increase the risk of several different types of cancer among humans. That initial recall affected about 2,300 batches of valsartan and valsartan HCTZ shipped throughout Europe and Canada. The same manufacturer made the recalled Torrent Pharmaceutical pills.
The FDA followed with its own recall announcement on July 13, indicating that the agency had launched an investigation to determine the scope of the contamination and the potential risk to consumers.
Jones indicates that he and similarly situated plaintiffs bought the drugs thinking they were safe and must now undergo regular medical monitoring for cancer risks.
"Plaintiff and the putative class members were injured by the full purchase price of their valsartan-containing medications and incidental medical expenses," the lawsuit states. "These medications are worthless, as they are contaminated with carcinogenic and harmful N-nitrosodimethylamine and are not fit for human consumption."
The lawsuit presents claims of strict product liability, failure to warn, breach of contract, breach of implied warranty of merchantability, unjust enrichment, fraudulent concealment, conversion, negligence and gross negligence.
The FDA has assigned a group of pharmacists and nurses to answer consumer's questions about the recalls. Since the first recalls, the agency indicates it has received more than 6,000 inquiries from patients, doctors, nurses, pharmacists and academics. Inquiries can be made by calling 855-543-3784 or by sending an email to druginfo@fda.hhs.gov.
The class action complaint comes as a growing number of individual valsartan cancer lawsuits are being investigated by lawyers nationwide, including claims for kidney cancer, liver cancer and other digestive tract cancers.
"*" indicates required fields