Cancer Risk from Valsartan, Losartan, Other Recalled Blood Pressure Drugs Still Being Investigated by FDA
August 29, 2019
By: Irvin Jackson
Federal regulators are still trying to understand the scope of problems and cancer risk from recalled valsartan, losartan and irbesartan pills, which were distributed with potential carcinogenic impurities.
Just over a year after the first generic valsartan recalls were announced, the FDA issued a press release on August 28, updating consumers about the status of its ongoing investigation into widespread problems that have impacted a number of different hypertension drugs, which are all part of a class of medications known as angiotensin II receptor blockers (ARBs).
Since July 2018, a steady stream of generic drug maker have announced valsartan recalls, after confirming that chemical byproducts were found in generic versions of the drug, including N-nitrosodiethylamine (NDEA),  N-Nitrosodimethylamine (NDMA) and N-Nitroso-N-methyl-4-aminobutyric acid (NMBA); which are all known human carcinogens. Similar recalls have also been issued for other ARBs, such as irbesartan and losartan, which were also found to contain the chemical impurities.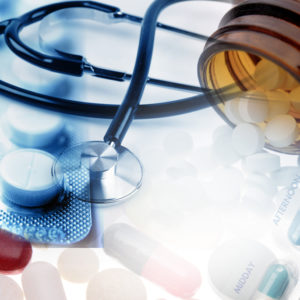 Dr. Janet Woodcock, director of the FDA's Center for Drug Evaluation and Research, said in the press release that nitrosamine impurities, likely caused during the manufacturing process, may exist in other drugs as well. The FDA is expanding its investigation to look for the impurities in other drugs made via similar manufacturing processes.
"Now that we know some of the root causes of the nitrosamine impurity problem, we're using these findings to inform our evaluation of medicines other than ARBs," she wrote. "We are testing samples of other drugs with similar manufacturing processes. If we detect a problem, we will take appropriate action."
However, the agency still cannot say how big the impact from the ARB recalls was on consumers. Woodcock notes that getting a grasp of that is difficult because it's unknown how efficient doctors or patients were in responding to the recalls. She points out that some doctors and patients may have thrown out valsartan and similar drugs that were not affected by the recall, and that patients, whose pill bottles often do not have lot numbers, may have missed throwing out some recalled pills.
The FDA also notes that patients may have bought a number of different generic formulations over the years, meaning some of the valsartan they took may have been tainted while other bottles were not. However, the agency maintains that this, and other factors, suggest the actual risk of cancer is very small.
"In reality, the vast majority of patients exposed to NDMA through ARBs received much smaller amounts of the impurity than this worst-case scenario, and, since not all ARBs are affected, it's very likely that a patient taking an ARB for four years would not have always received one of the affected products," Woodcock said.
A number of generic drug manufacturers now face product liability lawsuits brought by individuals diagnosed with liver cancer, kidney cancer, stomach cancer, colon cancer and other digestive tract cancers after use of the contaminated pills. However, as valsartan recall lawyers continue to review and file claims over the coming months, it is widely expected that several thousand cases will be filed nationwide.
John

February 5, 2022 at 12:10 am

I have had 2 strokes because of Lostran. Blood pressure med Can't sleep can't remember things on short term memory. Please let them know what this has done to me
"*" indicates required fields