Procedure For Filing New Valsartan Recall Claims Through Short-Form Complaint To Be Discussed During Status Conference
July 09, 2019
By: Irvin Jackson
The U.S. District Judge presiding over all federal Valsartan recall lawsuits is scheduled to meet with parties involved in the litigation tomorrow, at which time the Court is expected to review the status of a "short-form" complaint, designed to allow additional plaintiffs to more easily file new claims against the manufacturers of different versions of the recalled hypertension drug distributed in recent years with cancer-causing impurities.
There are currently about five dozen product liability lawsuits pending in the federal court system against various generic drug manufacturers and distributors, each raising similar claims that problems with the manufacturing process resulted in pills being contaminated with known human carcinogens, including N-nitrosodimethylamine (NDMA) and N-Nitrosodiethylamine (NDEA).
As individuals diagnosed with liver cancer, kidney cancer, stomach cancer and other gastrointestinal tract cancers continue to contact lawyers and review new valsartan claims, the size of the litigation is expected to grow rapidly in the coming months and year.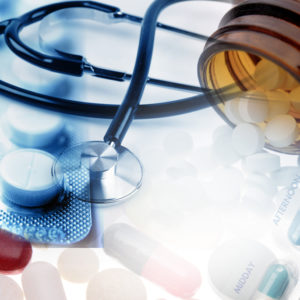 Given common questions of fact and law presented in complaints filed in various different U.S. District Courts nationwide, the U.S. Judicial Panel on Multidistrict Litigation (JPML) established coordinated pretrial proceedings in February 2019, which resulted in the transfer of cases pending throughout the federal court system to U.S. District Judge Robert B. Kugler in the District of New Jersey. The process is designed to reduce duplicative discovery, avoid conflicting pretrial schedules and serve the convenience of the parties, witnesses and the judicial system.
On July 8, plaintiffs and defendants filed a proposed agenda (PDF) for a status conference set for July 10, indicating that the parties will review the status of developing a short form complaint, plaintiff fact sheet and other procedural matters.
In complex product liability litigation, where a large number of individuals are pursuing claims involving the same or similar allegations, it is common for the Court to adopt a streamlined process for filing new claims, where plaintiffs are able to bring cases through a "short form" complaint, which adopts more detailed allegations outlined in one single "master" complaint approved by the Court. The process is also designed to help standardize the gathering of information about a large number of cases, categorizing claims by injuries or allegations.
At a recent status conference, plaintiffs' attorneys informed the court that they anticipate more than 2,000 valsartan recall claims will eventually will be filed on behalf of individuals nationwide.
As part of the coordinated pretrial proceedings, it is expected that Judge Kugler will establish a "bellwether" process where a representative group claims will be prepared for early trial dates in the MDL, to help the parties gauge how juries may respond to evidence and testimony that will be repeated throughout the litigation, and promote potential valsartan settlements with the manufacturers and distributors of the contaminated pills.
"*" indicates required fields