Valsartan Recalls Are "Stress Test" For U.S. Drug Supply Chain: NEJM Editorial
March 18, 2019
By: Irvin Jackson
Since July 2018, federal drug regulators have issued dozens of valsartan recalls, due to the presence of cancer-causing impurities, impacting much of U.S. supply of the blood pressure drug.
In an editorial published last week in the New England Journal of Medicine, doctors and researchers note that the ensuing fallout has become a "stress test" of the U.S. drug supply system.
The results may not just change how valsartan and similar hypertension drugs, known as angiotensin-receptor blockers (ARBs), are manufactured, but may also affect the nation's drug supply chain as a whole.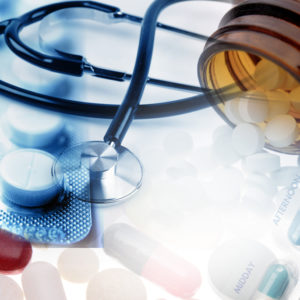 The editorial notes that the recalls for valsartan have highlighted how just a few manufacturers may be responsible for supplying all of one particular active ingredient to the entire pharmaceutical industry, which is then used in numerous products by different companies.
The authors credited the FDA's effectiveness in tracking the distribution of the products while hunting down potentially contaminated pills.
"Nevertheless, the series of ARB recalls is a stress test for the FDA and for the capacity of health systems to respond to problems in the drug supply chain. Health systems would do well to assess their response to the recalls," the authors wrote. "Often, neither the prescriber nor the patient knows which manufacturer's product will be available at the pharmacy, so physicians must rely on pharmacies to ensure that they are not distributing a recalled product."
Researchers called for the FDA, pharmacies and the health system to use the valsartan recalls as an opportunity to evaluate their responses to supply chain problems, which could lead to improvements in responding to future recalls.
Valsartan Cancer Concerns
The first concerns over contaminated ARB hypertension drugs emerged in July 2018, after a number of generic valsartan recalls were issued for pills that contained ingredients supplied by Zhejiang Huahai Pharmaceuticals, of China. Since that time, the FDA has had an ongoing investigation to determine the scope of the contamination and the potential risk to consumers.
The drugs have been contaminated during the manufacturing process with N-nitrosodimethylamine (NDMA), N-Nitrosodiethylamine (NDEA), and N-Nitroso-N-methyl-4-aminobutyric acid (NMBA); all of which are believed to be cancer-causing agents.
In late September, the FDA stopped all imports of drug ingredients and medicines made by Zhejiang Huahai Pharmaceuticals, after an inspection report outlined a number of serious manufacturing problems at the company's facility in late August.
The recalls have led to a valsartan shortage and a spike in prices, with the cost of 160 milligram and 80 milligram tablets of generic valsartan more than doubling in September 2018.
As consumers nationwide continue to face concerns about the safety of pills they have taken in recent years, a number of valsartan recall class action lawsuits have been filed nationwide, seeking damages for the cost of the recalled drugs and medical monitoring. For those diagnosed with liver cancer, kidney cancer, pancreatic cancer, stomach cancer and other cancers, individual cases are being reviewed by valsartan lawyers.
"*" indicates required fields