List of Recalled Valsartan Drugs Expanded Again Over NDMA Cancer Concerns
October 26, 2018
By: Irvin Jackson
As a growing number of valsartan lawsuits continue to be filed on behalf of individuals who received drugs with an impurity known to increase the risk of cancer, federal regulators have again expanded the list of generic drugs that are believed to be contaminated with N-nitrosodimethylamine (NDMA).
Dozens of product liability and class action complaints have been filed in recent months, each raising similar allegations that generic valsartan tablets containing active ingredients from Zhejiang Huahai Pharmaceuticals in China may increase the risk of liver cancer, stomach cancer, pancreatic cancer and other digestive tract cancers.
Since July 2018, a number of generic drug companies have issued recalls over NDMC cancer concerns associated with generic versions the hypertension drugs valsartan and valsartan HCTZ.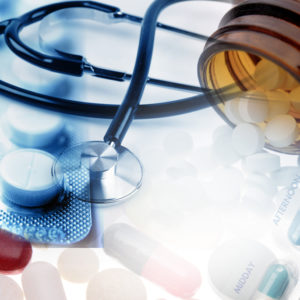 This week, the FDA updated its list of recalled valsartan drugs, indicating that pills sold by Remedy Repack were also being removed from the market, as they may also be contaminated with N-nitrosodimethylamine (NDMA).
As health officials continue to investigate the manufacturing problems that may result in the impurity, additional recalls and expansions may be issued. Unlike most of the previously recalled drugs, Remedy Repack valsartan contained active ingredients manufactured by Hetero, based in India, which has been linked to some of the earlier valsartan recalls as well.
N-nitrosodimethylamine (NDMA) is believed to the result of manufacturing problems that certain generic drug makers have experienced. However, similar problems were not previously seen with the manufacturing of name-brand Diovan versions of the drug.
The first valsartan problems surfaced on July 5, after European regulators announced that batches of the active ingredient supplied by Zhejiang Huahai Pharmaceuticals tested positive for NDMA.
The FDA followed with its own recall announcement on July 13, indicating that the agency had launched an investigation to determine the scope of the contamination and the potential risk to consumers.
Late last month, the FDA stopped all imports of drug ingredients and medicines made by Zhejiang Huahai Pharmaceuticals, after an inspection report outlined a number of serious manufacturing problems at the company's facility in late August.
The recalls have led to a valsartan shortage and a spike in prices, with the cost of 160 milligram and 80 milligram tablets of generic valsartan more than doubling in September 2018.
As consumers nationwide continue to face concerns about the safety of pills they have taken in recent years, a number of valsartan recall class action lawsuits have been filed nationwide, seeking damages for the cost of the recalled drugs and medical monitoring. For those diagnosed with liver cancer, kidney cancer, pancreatic cancer, stomach cancer and other cancers, individual cases are being reviewed by valsartan lawyers.
The FDA has assigned a group of pharmacists and nurses to answer consumer's questions about the recalls. Since the first recalls, the agency indicates it has received more than 6,000 inquiries from patients, doctors, nurses, pharmacists and academics. Inquiries can be made by calling 855-543-3784 or by sending an email to druginfo@fda.hhs.gov.
"*" indicates required fields