FDA Seeks Info On Harmful Chemicals In JUUL, E-Cigarettes
August 05, 2019
By: Russell Maas
Amid increasing concerns about the health risks with JUUL and other e-cigarette products, federal health officials are requesting public comment on a proposal that would add certain chemicals commonly found in liquid used during vaping to a list of known harmful chemicals from tobacco products.
The FDA published a notice in the Federal Register on August 5, requesting public comment on a proposal to add 19 chemicals and compounds to the harmful and potentially harmful constituents (HPHCs) list for chemicals found in tobacco products. The chemicals are those commonly found in vaping e-liquids and electronic cigarette products.
Electronic cigarette use, or vaping, has become an increasing trend across the United States over the last decade, impacting a wide variety of the population ranging from middle school age children to adults. While the products were originally marketed as a way to help adults who smoke traditional cigarettes ease off of their addiction to nicotine, trendy marketing campaigns involving JUUL vapes and other products have resulted in a nationwide epidemic of new users being exposed to nicotine and other potentially harmful e-cigarette ingredients.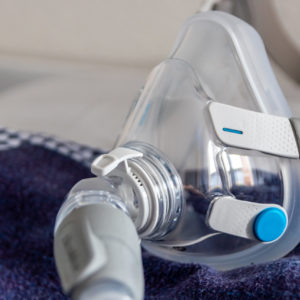 Did You Know?
Millions of Philips CPAP Machines Recalled
Philips DreamStation, CPAP and BiPAP machines sold in recent years may pose a risk of cancer, lung damage and other injuries.
Learn More
Unlike traditional cigarettes, which have a lengthy documented history of carcinogenics and other unsafe chemicals, vaping liquids have been found to contain new chemical compounds which have not been thoroughly reviewed or tested by the FDA. The agency seeks to determine whether first hand and second hand exposure to these chemicals may cause similar or new adverse health consequences.
Currently, tobacco manufacturers must submit ingredient lists to the FDA to determine whether they are safe or require certain warnings for consumers. However, JUUL and other e-cigarette manufacturers do not have to list all of their ingredients on product labels. They are only required to give the FDA information about the levels of HPHCs.
Of the 19 chemicals and compounds in question, among them are ethylene glycol, diacetyl and glycidol, which are popular ingredients among e-cigarette liquids. The FDA seeks information to determine whether the list of ingredients have any adverse health effects related to cancer, cardiovascular disease, respiratory effects, developmental or reproductive effects, and addiction.
If the agency decides to add the chemicals to the HPHC list, they would then have to put them on product labels.
E-cigarette commonly contain artificial flavors, which over history have generally been considered safe for consumption. What is still unknown, is whether they are still safe once they have been heated to certain temperatures and inhaled.
The FDA issued the notice shortly after a new study by Yale University researchers identified certain chemicals in Juul vapes that have been associated with lung irritation. Researchers found that eight flavors of Juul e-liquids contained a mixture of solvents that other e-liquids were found not to contain.
The FDA is looking for data on the chemicals under consideration, including acetate acid, acetoin, acetyl propionyl, benzyl acetate, butyraldehyde, diacetyl, diethylene glycol, ethyl acetate, ethyl acetoacetate, ethylene glycol, furfural, glycerol, glycidol, isoamyl acetate, isobutyl acetate, methyl acetate, n-Butanol, propionic acid and propylene glycol. The FDA has tentatively concluded these chemicals are mostly respiratory toxicants, but some are suspected of being carcinogens, reproductive or developmental toxicants or poisonous as well.
Those who have more scientific data on these chemicals are asked to submit electronic or written comments by October 4, 2019. Comments can be submitted electronically to https://www.regulations.gov. They can be submitted in writing to Dockets Management Staff (HFA-305), Food and Drug Administration, 5630 Fishers Lane, Rm. 1061, Rockville, MD 20852.
JUUL Vaping Epidemic Among Teens
In recent years, vaping among teens has skyrocketed, and critics say companies targeting adolescent and prior non-smoking populations, promoting use of candy-like e-cigarette flavors and using social media to make vaping look cool and desirable, particularly to young people.
The Centers for Disease Control and Prevention (CDC) reports that nearly 14% of middle school students, and 38% of high school students reported having used e-cigarettes.
In recent years, a stream of studies, including one in February linking vaping to an increased risk of stroke, have revealed adverse health effects linked to e-cigarettes which were not known when they first hit the market.
The FDA, charged with regulating tobacco products, has intensified its efforts to rein in teen vaping, threatening a potential ban on the products if teen use is not curbed.
A growing number of families are now filing JUUL injury lawsuits alleging that teens and young adults developed nicotine addictions due to the marketing of the products toward underage users, including several claims that involve seizures, strokes, respiratory problems and other injuries following exposure to chemicals contained in the vaping pods.
"*" indicates required fields