Vaping Linked To Increased Blood Clot Risk: Study
September 14, 2021
By: Russell Maas
Although nicotine-based e-cigarettes have often been marketed as a safer alternative to traditional cigarettes, new research suggests that vaping has comparable short-term and long-term health consequences, and users may actually face an increased risk of blood clots from vaping, potentially causing a heart attack or stroke.
The findings of a new Swedish study were presented at the virtual annual meeting of the European Respiratory Society this week, indicating that nicotine-laden e-cigarettes pose immediate adverse health risks for users, causing blood vessels to tighten while also increasing their heart rate and blood pressure when compared to e-cigarettes that do not contain nicotine.
Researchers evaluated 22 women and men between the ages of 18 and 45, who were occasional vapers, but otherwise healthy, and did not have any notable pre-existing health conditions. Participants were examined before and after taking 30 puffs from an e-cigarette containing nicotine, as well as before and after taking 30 puffs of an e-cigarette without nicotine. The tests were conducted at least one week apart from one another.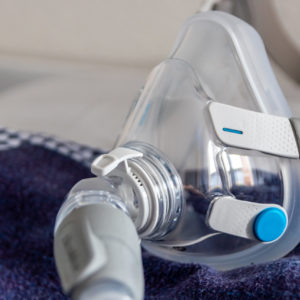 Did You Know?
Millions of Philips CPAP Machines Recalled
Philips DreamStation, CPAP and BiPAP machines sold in recent years may pose a risk of cancer, lung damage and other injuries.
Learn More
According to the findings, high-tech visualization using laser technology showed participants puffing an e-cigarette with nicotine experienced immediate narrowing of small blood vessels, including an average 23% increase in blood clots after 15 minutes. Researchers noted the adverse effects of the e-cigarette did not dissipate to normal levels until after an hour.
The study also discovered an increase in user's heart rates and blood pressure after vaping nicotine products, with the average heart rate of 66 beats per minute rising to 77, and the average blood pressure rising from 108 to 117 mmHg. However, users of vaping products without nicotine experienced none of these side effects.
While the researchers concluded that additional larger studies are needed to confirm their findings, the study indicates that the blood clotting effects from vaping with nicotine long-term could lead to clogged and narrowed blood vessels, increasing the risk of heart attacks and strokes when compared to vaping with products that do not contain nicotine.
Vaping Health Risks
Electronic cigarettes have been introduced by a number of different manufacturers over the past decade, and have been aggressively marketed in recent years, with some manufacturers targeting prior non-smokers. However, with the introduction of many popular nicotine-based vaping products, such as JUUL vape pods and other flavored e-cigarettes, federal health regulators are now facing a growing epidemic of new, and younger nicotine-based e-cigarette users nationwide.
Prior studies have also shown that e-cigarettes containing nicotine often have higher potency, and may pose a much greater risk of addiction than most consumers appreciate. Specifically, a study published in the medical journal, The BMJ, found that JUUL vaping pods are highly addictive due to delivering nicotine in a salt form which contains twice as much nicotine as traditional cigarettes.
Hundreds of JUUL addiction lawsuits are now being filed on behalf of teenagers, young adults and other prior non-smokers who developed a life-long nicotine problem due to false and misleading advertisements made for years about the vape pen, leaving them unable to stop vaping or progressing to traditional cigarettes.
According to allegations raised in the complaints, JUUL knew its salt form of nicotine was highly addictive, and intentionally designed their nicotine-based vape pens to look like USB thumb drives to attract teens and allow them to hide their vaping habit from parents, teachers and other adults.
"*" indicates required fields