More Than 50 Deaths Linked to Vaping Lung Injury, As Investigators Close In On Culprit
December 13, 2019
By: Russell Maas
While health officials are continuing to work to confirm the root cause of more than 2,400 reports involving lung illnesses linked to vaping, a recent update indicates that more than 50 people have died from the severe respiratory injury.
The U.S. Centers for Disease Control and Prevention (CDC) issued an investigation update this week, continuing to urge consumers not to use e-cigarette product containing THC (tetrahydrocannabinol), which investigators suggest as likely culprits of the problems that have surfaced nationwide in recent months.
Vaping lung injury reports have been received from all 50 states, as well as District of Columbia, Puerto Rico, and the U.S. Virgin Islands, resulting in at least 2,409 hospitalizations nationwide. In addition, the CDC has confirmed at least four new fatalities related to the use of THC vape products, bringing the total number of vaping deaths to 52.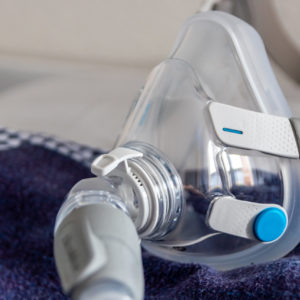 Did You Know?
Millions of Philips CPAP Machines Recalled
Philips DreamStation, CPAP and BiPAP machines sold in recent years may pose a risk of cancer, lung damage and other injuries.
Learn More
The CDC warns that THC should not be added to vaping products, due to the potential for it to contain harmful ingredients that could result in severe respiratory illness, or death, particularly those obtained from informal sources such as friends, family, and in-person or online sellers.
In a report issued earlier this month by the CDC, officials outlined the findings of federal and state health agencies, who reviewed samples of lung fluid collected from 29 patients, and discovered traces of synthetic vitamin E oils in each case.
Officials have identified 152 different brands of THC-containing e-cigarette liquids used by patients that experienced a respiratory injury, with Dank Vapes being the most commonly reported brand name.
Currently, the CDC is testing the THC vaping liquids that have been associated with injuries or deaths to determine whether the products contain Vitamin E acetate, or other potentially harmful ingredients.
Vitamin E acetate is found in many products, including food, supplements and lotions. While skin exposure to vitamin E acetate is not believed to cause harm, no research is available to determine the impact it may have on the respiratory system when heated and inhaled.
The CDC's investigation indicates the introduction of vitamin E oils into THC vaping products has aligned with the recent influx of vaping injuries and deaths across the nation. In 2018, the agency seized a limited number THC liquid products and did not identify any ingredients of vitamin E. However, the portion of THC liquids seized by the CDC thus far in 2019 has verified the vitamins presence in each illness case.
The vaping lung injury problems were first reported by health officials in Illinois and Wisconsin in early August, after several cases of severe lung injury were identified, where e-cigarettes were the only common factor. However, since then, health officials nationwide have either identified similar cases, or realized they had treated similar cases without knowing about the e-cigarette connection.
The link to vitamin E acetate was first mentioned by New York State Department of Health investigators in early September, after the substance became a key focus of their own investigation.
While it appears Vitamin E is a likely culprit of the respiratory illnesses, the agency is collaborating with state and local health departments to evaluate the products. The agency indicated more information will be provided as new data emerges from the complex outbreak.
JUUL Lawsuits
In recent months, even beyond the lung injuries, there has been increased scrutiny of e-cigarettes, which have become the most popular form of nicotine among teens and young adults. In addition to the risk of e-cigarette respiratory illnesses, there is also now a new generation of teens addicted to JUUL, the most popular e-cigarette on the market, which contains high levels of nicotine and critics say was aggressively marketed to individuals who were not prior cigarette smokers.
Dozens of JUUL addiction lawsuits and class action lawsuits have been filed against the company in recent weeks, each raising allegations that the e-cigarette manufacturer marketed their products toward minors and prior non-smokers, while failing to warn that JUUL pods are more potent and addictive than traditional cigarettes.
As more parents and young adults step forward to pursue claims after becoming addicted to JUUL, it is widely expected that thousands of cases will be presented throughout the federal court system.
In October, the U.S. Judicial Panel on Multidistrict Litigation issued an order consolidating all JUUL cases pending throughout the federal court system before Judge William H. Orrick III, in the U.S. District Court for the Northern District of California, which is where JUUL Labs, Inc.'s San Francisco headquarters are located.
Deiselia Rqanne

December 14, 2019 at 5:35 pm

I still have my vapes and they get hot and dont work.

G

December 13, 2019 at 8:01 pm

3 week outages should never ever be a sacrifice near a University for other areas instead first. D did it and if they had a service helping them decide they were wron and my overheat damage is too severe to ignore and not compensate for 10 % use is about what I have compared to before the overheat from the 3 week outage occurred. I was 44 yrs old with many plans ahead which were stopped.
"*" indicates required fields