Venclexta Side Effects May Increase Risk Of Death In Multiple Myeloma Patients: FDA
March 25, 2019
By: Martha Garcia
The FDA has halted clinical trials involving the cancer drug Venclexta, warning that side effects may create a higher risk of death for individuals with multiple myeloma.
On March 21, the FDA issued a warning about the potential Venclexta side effects, which were discovered as part of an investigational use of the drug for the treatment of multiple myeloma. As a result of the potential risk of death, the agency ordered a stop to the clinical trial, known as BELLINI.
Venclexta is a BCL-2 inhibitor approved in 2016 to treat other types of cancer, including second-site chronic lymphocytic leukemia, cancer of the lymph nodes, and acute myeloid leukemia, a cancer of the blood cells. It is not currently approved for the treatment of multiple myeloma, which is a type of bone marrow cancer. However, the BELLINI trial sought to investigate whether it could be used for that type of cancer.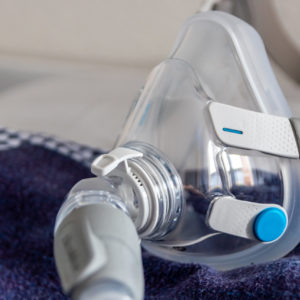 Did You Know?
Millions of Philips CPAP Machines Recalled
Philips DreamStation, CPAP and BiPAP machines sold in recent years may pose a risk of cancer, lung damage and other injuries.
Learn More
Data from the clinical trial indicates that there were 41 deaths among the 194 patients randomized Venclexta group. Roughly 21% of that group died, while only 11 of the 97 patients in the placebo group died, or about 11%.
Researchers concluded that use of Venclexta for multiple myeloma increases a patient's risk of death two-fold. Common causes of death in the Venclexta trial group included sepsis, pneumonia, and cardiac arrest.
On March 6, the FDA stopped the clinical trial and indicated new patients could not be enrolled in the study. Patients who are already in the study and receiving "clinical benefit" from the study may continue treatment once they reconsent to the trial and its possible side effects. The agency also suspended enrollment of other ongoing multiple myeloma clinical trials for Venclexta.
The warning does not apply to patients taking Venclexta for approved uses.
Prior to FDA approval, patients in the clinical trial showed signs of toxicity to Venclexta. Then, the drug was under the name ABT-199. AbbVie halted its development after a patient died from tumor lysis syndrome. Later the company overcame the toxicity problem and resumed development under a new name.
Venclexta is jointly sold by AbbVie and Roche AG in the United States. The drug resulted in $344 million in revenue for AbbVie in 2018 alone, more than double the sales of 2017.
Liza

December 23, 2022 at 2:05 am

My husband recently died after 5 months taking venclexta

fimi

April 9, 2022 at 2:21 pm

I had a storke while taking venetoclax

fimi

September 9, 2020 at 3:59 am

I had a stroke after using venclexta for 4 month I wonder if there are others who have had the same fate like me.

fimi

August 27, 2020 at 5:42 pm

I was taking venclexta in mid 2018 after 4-5 months i had a stroke.

fimi

August 18, 2020 at 6:46 pm

I was taking Venclexta for CLL after 4-5 months I had a stroke. I wonder if there is anyone there who had the same outcome.
"*" indicates required fields